How To Use The Internet To Encourage Learning In Your Children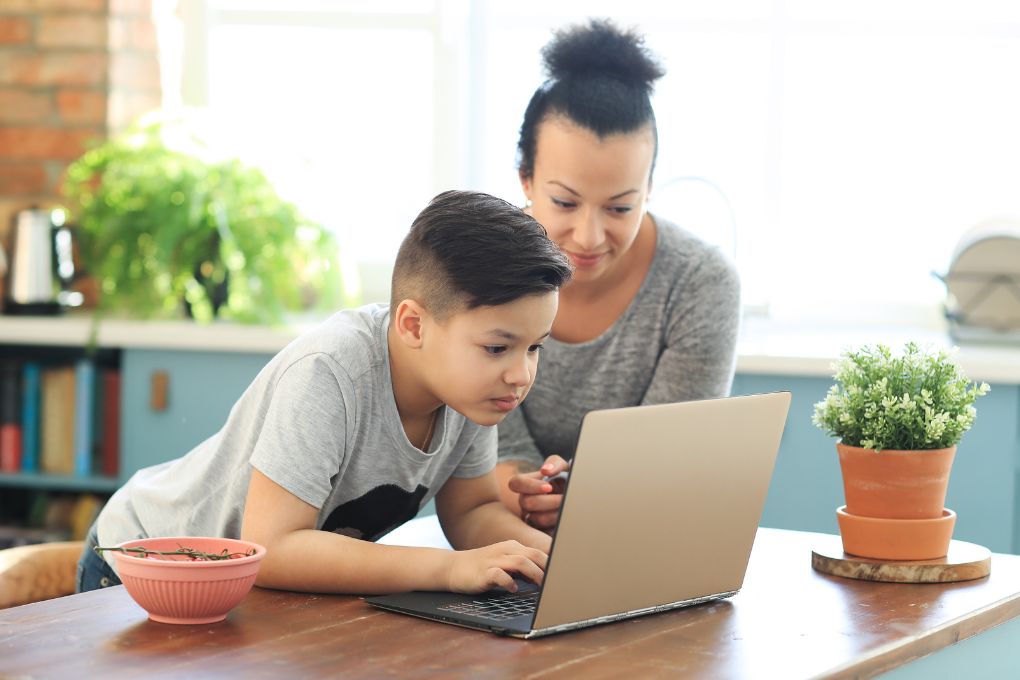 As a parent in the digital age, it can be difficult to know how to balance your child's screen time and ensure they are using the internet productively and educationally. But with the right tools and strategies, the internet can be a powerful resource for encouraging learning and personal growth in your children.
To get the most out of the Internet, kids need to be prepared to make smart choices. Online learning platforms teach kids the basics of digital citizenship and security so they can confidently explore the online world. However, to make the most of this, one needs to ensure a secure and reliable internet connection. If you are looking to shift internet Service Provider (ISP), we suggest Cox as a top candidate. Apart from feasible plans and packages, Cox customer service is reliable and their representatives are prompt and efficient. A secure connection like Cox is vital when you have children using the internet to enable a safe and monitored learning environment.
Here are some tips for using the internet to support your child's education and development:
1. Use educational websites and apps
There are many websites and apps specifically designed to teach children new skills and concepts in a fun and interactive way. Some popular options include ABCmouse, Khan Academy, and Duolingo. These resources can be great for reinforcing classroom lessons or introducing new material, and many of them offer progress tracking and personalized learning plans.
Several educational apps and websites help children with learning and attention problems in the areas of emotional intelligence, social skills, and executive functions. You'll also find many recommended and reviewed platforms for quality resources to support children with reading difficulties. All tools are peer-reviewed, educator-approved, and constantly updated.
2. Encourage online research
The internet is a vast repository of knowledge, and learning how to navigate and research online can be a valuable skill for children. Encourage your child to use the internet to research topics that interest them, whether for a school project or just for fun. This can help them develop critical thinking skills and learn how to find reliable sources of information.
Being able to search for relevant data online is an essential skill for doing a good job. So your child will not only learn to think independently but will also be able to weed out false data and find reliable information. Teach your child different areas. It can determine the domain it is visiting by how the domain's website address ends.
Your child needs to get their knowledge from relevant, reliable, and accurate sources. It must rely on sources such as modern encyclopedias, a good thesaurus, some dictionaries, and the latest world news sites.
3. Set boundaries and healthy screen time habits
It's important to set limits on your child's screen time and ensure they are not spending all their time in front of a screen. Encourage your child to take breaks and engage in other activities, such as reading, playing sports, or spending time with friends and family. You can also use tools like screen time tracking apps to monitor your child's screen time and set limits on their device usage.
Set consistent screen time limits for your child, including educational media, games, and entertainment. For example, you can allow up to one hour of screen time per day outside of school or homework on weekdays and up to two hours on weekends.
4. Encourage collaboration and communication
The internet can be a great tool for connecting with others and working on projects together. Encourage your child to use online tools like Google Docs or Skype to collaborate with classmates or work on group projects. This can help them develop teamwork and communication skills, as well as learn how to use technology for collaboration.
From an early age, children interact with other children and adults from different walks of life. These days, technology has made the whole world accessible to children, and they need to know what to do with it.
Children discover each other's strengths, interests, and abilities by working together. Instead of limiting teacher or adult learning, they can learn from each other. This allows each child to develop unique skills and knowledge in a fun and effective way.
Cooperation skills can improve your child's understanding of how others see the world. By developing new perspectives and learning to appreciate differences, your child can learn to appreciate harmony and lead the way in a more civilized world.
5. Be a role model.
Parents often influence their children's behavior, so it's important to set a good example when it comes to internet use. Show your child how to use the internet responsibly and productively, and make sure to set aside time for non-screen activities as well.
When a child has a positive role model, they are more likely to take constructive action as someone they look up to. Children with positive role models play a crucial role in their development, adoption of habits, and even an adult point of view that lasts a lifetime.
Conclusion
In conclusion, the internet can be a valuable resource for encouraging learning and personal growth in children. By using educational websites and apps, encouraging online research, setting boundaries and establishing healthy screen time habits, encouraging collaboration and communication, and being a role model, you can help your child make the most of their time online and support their education and development.
Also Read : Would You Like a Salary Increase? 5 Tips For Your Negotiation With The Boss
About Author