25 Creative Social Media Content Ideas For Companies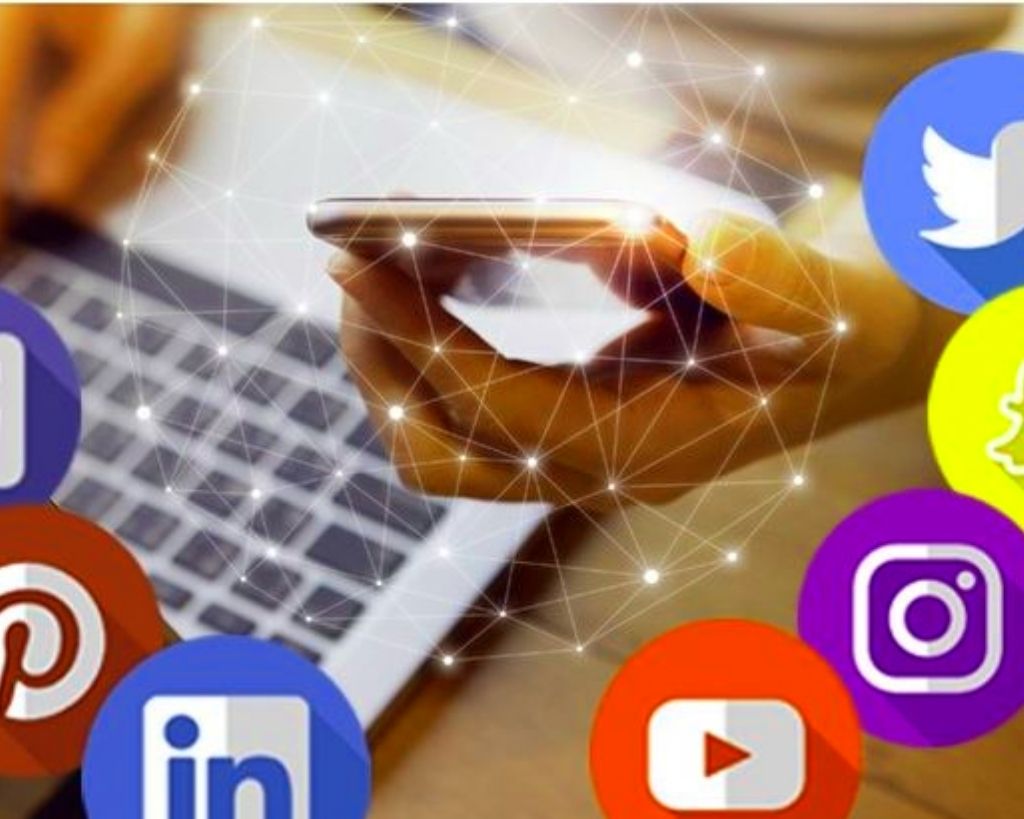 Many entrepreneurs find it difficult at first to use social media as a communication channel for their companies. "We don't do social media marketing. We have nothing to tell, we just lack the content". I hear this sentence from the mouths of managing directors or owners again and again while networking, and every time, my neck hairs straighten up rapidly. Most entrepreneurs have now understood that Facebook and LinkedIn have become indispensable for small and large companies as a communication channel, marketing platform, and most important tool for employer branding. Many have already taken the step of setting up a company fan page. But what then? Again and again, I see idle or unprofessional-looking company profiles on Facebook.
Every company has something to tell and has enough content for an informative, creative, and lively Facebook presence. Sometimes there is simply a lack of inspiration, and a slight push is enough to find the right ideas. Collected 25 ideas for creative social media content in this post that large and small companies can implement quickly. Here we go!
Necessary: The implementation should look professional and always offer added value for the readers.
News From The Company
New customers, completed projects, awards for your company are good content with high added value for your customers and employees. Also, of course, good PR!
Behind The Scenes
Social media is a great way to give your followers a look behind the scenes of your company. In this way, you make your company more approachable and personable – not only for customers but also for potential applicants!
Current News
Is there any important news from the industry? Keep your followers up to date on relevant topics and be an opinion leader!
Company History
#Throwback Thursday is a popular hashtag under which people usually post old photos and remember the past. Companies can also use this and thus bring their followers closer to their history and their development. For example, share your first logo, your first product, or an old picture of your team!
User-Generated Content
good content for which you don't have to do anything? For some companies, it makes sense to use content from the followers. A photographer could, for example, call for a photo contest and then share the best pictures of the followers on their profile.
Introduce Employees
Use Facebook to introduce your employees! This is how you give your company a face and bring your feed to life. There are various options here, from interviews to detailed profiles.
Campaign And Public Holidays
Christmas, Carnival, anniversaries, or take-your-dog-to-work days: Campaign and public holidays are always good for social media content. Online there are websites or calendar add-ons with (strange) holidays, so you always stay updated.
Events
Whether announcement, invitation, or recap – events also provide good content for your social media channels and show, for example, what is being done in your company for further training.
Share External Content
It doesn't always have to be your content. Perhaps you recently read an exciting specialist article that could also interest your followers? Share, share, share! However, it is crucial here that you do not sell third-party content as your own and link the author.
Sweepstakes
Sweepstakes strengthen customer loyalty. However, pay attention to a product reference: For example, as a printing company, you should raffle a high-quality print product rather than a wellness weekend. It is also essential to observe the platform-specific rules for competitions.
Infographics & Statistics
Either created yourself or (concerning the source) also by others. Thematically, however, the content should be related to your company or your industry. Numbers can be exciting too!
Blog Posts
If you run a blog, you should definitely teaser the content on social networks to get more traffic.
Presenting Tools
It is also a good idea to offer tools that could be interesting or helpful for your customers and followers. As a social media agency, for example, a few months ago, we wrote a blog post in which we introduced the readers to various social media management platforms.
Cross-Posting
From Instagram to Facebook, from Facebook to LinkedIn, from YouTube to Facebook: With cross-posting, you not only reach more people but also save time because you don't have to develop entirely new posts every time. Make sure, however, that the content is displayed well and that images, for example, are not cut off!
Present Other Companies
If you are part of a company network or have partner companies, you can present them on your Facebook account.
Start Series
Small content series can be started well under hashtags such as #FridayFacts or #MotivationMonday. Get creative!
(GIF) Surveys
On Facebook, you can easily select a posting format in which you ask your followers a question and give two answer options for which they can then vote. The whole thing also works with additional photos or GIFS stored for the answer options. A nice gimmick and variety, but also beneficial to gain engagement and insights into the users' interests!
Quotes
Inspirational quotes, graphically presented, always go down well. But also pay attention to the thematic relevance here.
E-books, White Papers, Brochures
You have put a lot of work into freebies and offer them for download on your website to generate leads? Promote your e-books, white papers, and brochures on the social web to get even more traffic.
Own Products And Services
At first glance, this may sound boring, but your products and services can also be packaged in social media posts. But remember to make the posts appealing and thus offer your followers added value.
Everything In Social Media Will Revolve Around Moving Images
Live Videos
Live videos are pushed by the Facebook algorithm and, therefore, get many organic reaches. Take your fans with you to the next trade fair; for example, start a question and answer session on Facebook or organize a webinar. However, you must announce the live video in advance so that your followers can take their time!
DIY Videos
Tinkering, building, and doing it yourself is all the rage right now.
Instructions
How-to videos and tutorials are real content high-flyers and are becoming increasingly popular.
360 ° Photos Or Videos
Facebook now also offers a lot of options for such interactive content. 360 ° images are relatively easy to take, provide variety on your Facebook channel and give followers an insight into your work. Office rooms, production halls, or trade fairs, for example, are suitable as motifs.
Host Q&A
Works as a live video or in the comments of a post.
Also Read: What Does a CRM System Do?
About Author