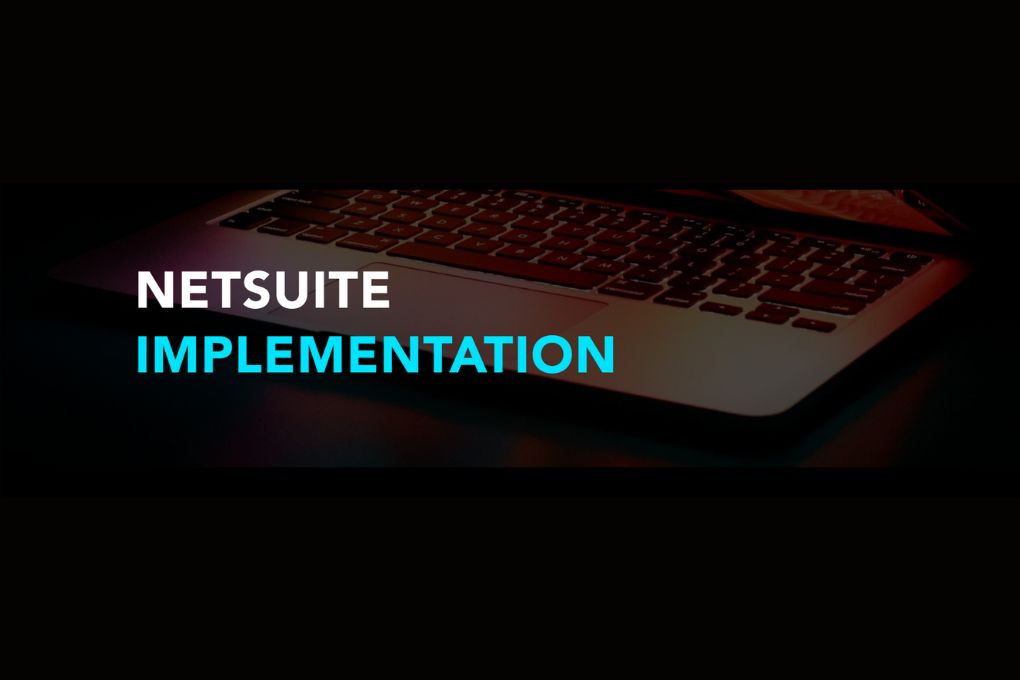 In today's dynamic business landscape, the successful implementation of NetSuite, a robust and versatile enterprise resource planning (ERP) solution, has become an essential driver for organizational growth and operational excellence. NetSuite's capabilities encompass everything from finance and inventory management to customer relationship management and beyond, making it a pivotal tool for businesses aiming to thrive in their respective industries.
A well-executed NetSuite implementation can revolutionize an organization's operations, streamlining processes, enhancing productivity, and fostering a data-driven approach to decision-making. The benefits of such an implementation ripple across various departments, resulting in improved efficiency, reduced manual errors, and a comprehensive view of business performance.
This blog delves into a critical aspect of the NetSuite implementation journey – identifying and avoiding common pitfalls. Our focus is to shed light on these stumbling blocks and provide actionable insights and solutions that empower businesses to overcome challenges and achieve a seamless and successful NetSuite implementation. Join us as we navigate the three most prevalent mistakes in NetSuite implementation and equip you with the strategies to conquer them, ensuring a triumphant ERP transformation for your organization.
Mistake 1: Overlooking Comprehensive Planning
1. Importance of Thorough Planning in NetSuite Implementation
Before embarking on the journey of NetSuite implementation, comprehensive Planning is the cornerstone of success. Thorough Planning involves:
Meticulously charting out the course of action.
Understanding the unique requirements of the organization.
Aligning them with NetSuite's capabilities.
A well-thought-out plan sets the stage for a seamless transition and maximizes the potential benefits of the ERP solution.
2. Risks of Rushing into Implementation without a Proper Plan
The eagerness to adopt a cutting-edge solution like NetSuite can sometimes lead to the oversight of proper Planning. Rushing into implementation without a clear plan can result in setbacks. These may include increased implementation costs, unforeseen technical challenges, and disruption of day-to-day operations. Moreover, adequate Planning can lead to satisfaction among stakeholders and employees, as expectations might need to align with the system's capabilities.
3. Examples of Potential Consequences of Inadequate Planning
Imagine an organization needing to identify its specific needs before NetSuite implementation. As a result, the system lacks crucial customizations required for the business to function optimally. This oversight can lead to inefficiencies, data discrepancies, and an inability to generate accurate reports, hindering informed decision-making.
In another instance, rushed implementation without proper Planning might cause major data integration issues. Vital information from legacy systems might not seamlessly migrate to NetSuite, leading to data loss and operational chaos.
Solution for Mistake 1: Emphasize Comprehensive Planning
1. Steps Involved in Comprehensive Planning: Requirement
Analysis, Stakeholder Involvement, Goal Setting
Comprehensive Planning entails a systematic approach. Begin with a thorough requirement analysis to understand your organization's specific needs. Involve key stakeholders from various departments to gather insights and perspectives. Collaborating with those interacting with the system daily ensures that The implementation aligns with real-world scenarios. Set clear and achievable goals for the implementation process. Whether it's improving inventory management, enhancing customer interactions, or streamlining financial operations, having defined plans helps measure the success of the implementation.
2. Tips for Creating a Detailed Implementation Roadmap
Craft a detailed roadmap that outlines each phase of the implementation journey. Include milestones, timelines, and responsibilities. Factor in potential challenges and allocate resources accordingly. Regularly review and adapt the roadmap to accommodate changes or new insights.
3. Positive Impact of a Well-Planned Implementation
A Well-planned NetSuite implementation lays the foundation for a smoother transition. It minimizes disruptions, reduces the risk of budget overruns, and fosters a sense of confidence among stakeholders. With a clear roadmap, the organization can capitalize on NetSuite's capabilities to improve operational efficiency, data accuracy, and informed decision-making.
In the next section, we'll explore the second common mistake – neglecting data migration challenges – and offer solutions to transfer crucial information into NetSuite seamlessly.
Mistake 2: Neglecting Data Migration Challenges
1. Complexities Associated with Data Migration
Data migration, the process of transferring data from existing systems to NetSuite, is a critical phase of implementation with its complexities. The data that organizations rely on for day-to-day operations – customer records, inventory details, and financial transactions – must seamlessly transition to the new system to ensure continuity and accuracy.
2. Potential Issues in Data Migration: Data Integrity, Incomplete
Migration, Data Mapping Challenges
During migration, maintaining data integrity is crucial to avoid erroneous decisions and operational inefficiencies. Incomplete migration can disrupt workflows and cause information gaps. Data mapping challenges arise when the source system's format and structure don't match NetSuite's, leading to mismatched fields, duplicated entries, or critical data loss.
3. Real-world examples of Organizations Facing Data Migration Pitfalls
A retail company should have addressed data migration challenges during NetSuite implementation, causing confusion in loyalty programs and affecting customer relationships. A manufacturing firm experienced issues due to an incomplete inventory data migration, leading to production delays, missed sales opportunities, and increased operational costs. An e-commerce company faced data mapping challenges, causing confusion among staff and customers. These examples highlight the importance of proper Planning and execution in overcoming data migration challenges.
In the next section, we'll explore solutions to help organizations overcome data
migration challenges and ensure a seamless transition to NetSuite.
Solution for Mistake 2: Prioritize Data Migration
1. The Need for a Dedicated Data Migration Strategy
Organizations must prioritize the development of a comprehensive data migration strategy to overcome data migration challenges. This strategy serves as a roadmap, guiding the seamless transfer of crucial data from legacy systems to NetSuite. A well-defined design minimizes the risk of data inaccuracies and incomplete migration and ensures that the transition aligns with business goals.
2. Steps Involved in Data Migration: Data Cleansing, Validation, Testing
Data Cleansing: Conduct a thorough review of existing data before
migration. Identify and rectify inaccuracies, inconsistencies, and duplicates. Cleanse the data to ensure only accurate and relevant information is transferred to NetSuite. This process lays the foundation for reliable and consistent data in the new system.
Data Validation: Validate data for integrity and accuracy. Implement validation rules to prevent erroneous or incomplete data from entering NetSuite. This step is crucial to ensure the migrated data meets the required standards and is aligned with the organization's operational needs.
Testing: Rigorous testing is imperative to identify any migration-related issues before they impact live operations. Perform multiple rounds of testing to validate the accuracy of data migration, assess data relationships, and ensure that the system operates as intended post-migration.
3. Importance of Conducting a Data Audit Before Migration
Before data migration, organizations should conduct a thorough data audit to assess their existing data's quality, relevance, and completeness. This helps identify gaps, inconsistencies, and redundancies, ensuring high-quality data is migrated. The audit also helps define migration priorities and aligns data with NetSuite's model, facilitating a smoother migration process. A well-executed data audit and subsequent cleansing, validation, and testing phases contribute to successful data migration and optimal utilization of NetSuite's capabilities.
Mistake 3: Customization and its Consequences
1. Dangers of Excessive Customization in NetSuite Implementation
While customization can enhance NetSuite's fit to an organization's unique needs, excessive customization can lead to challenges. Over-customization refers to modifying the software to the extent that it deviates significantly from its out-of-the-box functionality. This can result in a complex and intricate system that becomes difficult to manage and maintain.
2. Downsides of Over customization: Increased Complexity, Longer Timelines, Maintenance Challenges
Over-customization can lead to increased complexity in a system, making it harder for users to navigate and perform tasks efficiently. It can also delay the implementation timeline, impacting the organization's ability to realise the NetSuite system's benefits fully. Additionally, maintenance challenges arise when organizations must constantly manage and update their customizations to remain compatible with NetSuite updates, which may become incompatible as the software evolves, requiring additional effort and resources.
3. Instances of Organizations Struggling Due to Over customization
A manufacturing company and an e-commerce business faced significant costs and issues due to the customizations of their NetSuite instance. The manufacturing company's customizations must be updated and compatible with new processes. In contrast, the e-commerce business's customizations were deemed unnecessary and caused system instability, frequent downtime, and order processing errors. Both companies had to invest significant resources in rectifying these issues.
In both instances, the organizations faced hurdles over customization, leading to increased costs, inefficiencies, and operational challenges. In the upcoming section, we'll delve into the solutions that can help Organizations strike the right balance between customization and system stability, ensuring a seamless NetSuite implementation journey.
Solution for Mistake 3: Optimal Customization
1. Emphasizing the Value of Leveraging NetSuite's Existing Features
NetSuite offers many features and functionalities designed to address diverse business needs. Before diving into customization, exploring the capabilities NetSuite already provides out of the box is essential. By leveraging these features, organizations can streamline processes, reduce complexity, and ensure alignment with industry best practices.
2. Guidance on When Customization is Necessary and When to Avoid It
Customization should be approached judiciously, considering if it aligns with the organization's core operations and strategic objectives. It might be necessary if a proposed customization significantly deviates from NetSuite's standard features. However, it addresses minor requirements that can be met through configuration or existing features. In that case, it might be wise to avoid customization as these can accumulate over time and contribute to system complexity.
3. Suggest Consulting with Implementation Experts to Strike the Right Balance
Organizations should consult with experts who understand the system's capabilities and specific needs to achieve optimal NetSuite implementation. These experts can determine the necessity of customization and suggest alternative approaches.
They can also help minimize conflicts with future updates or business process changes, leading to informed decisions that enhance system efficiency without compromising stability. This approach optimizes NetSuite implementation, maximizing the benefits of customization while avoiding over customization pitfalls.
As we move forward, we'll address another common mistake – inadequate user training – and provide strategies for organizations to empower their teams during the NetSuite implementation process.
In conclusion, NetSuite implementation stands as a beacon of transformation in the intricate realm of modern business, where success hinges on practical strategies and streamlined operations. This blog has journeyed through the critical stages of a NetSuite implementation, uncovering the pitfalls that can hinder progress and unveiling strategies to overcome them. As businesses strive to harness the full potential of NetSuite's capabilities, it is essential to navigate the implementation journey with precision and foresight.
Comprehensive planning emerges as the foundation, setting the stage for a seamless transition and reaping the rewards of ERP integration. The journey continues with the delicate art of data migration, ensuring that the organisation's lifeblood seamlessly flows into the new system. Recognizing the fine line between customization and over-customization becomes the key to harmonizing the system's adaptability and stability.
NetSuite consulting is the guiding compass throughout this journey, offering expertise that aligns technology with business objectives. NetSuite consulting illuminates the path as the ERP landscape evolves, ensuring organizations avoid the common pitfalls and achieve a triumphant ERP transformation.
In this pursuit, remember that NetSuite implementation is not merely an upgrade—it's a transformation, a leap toward operational excellence. By learning from these mistakes and implementing strategies to conquer them, businesses can embark on an empowered NetSuite journey, where data becomes insights, complexity transforms into simplicity and potentially becomes a reality.
Also Read : The Art Of Data-Driven Decisions: Harnessing NetSuite CRM Analytics
About Author