Best Learning Tips In E-Learning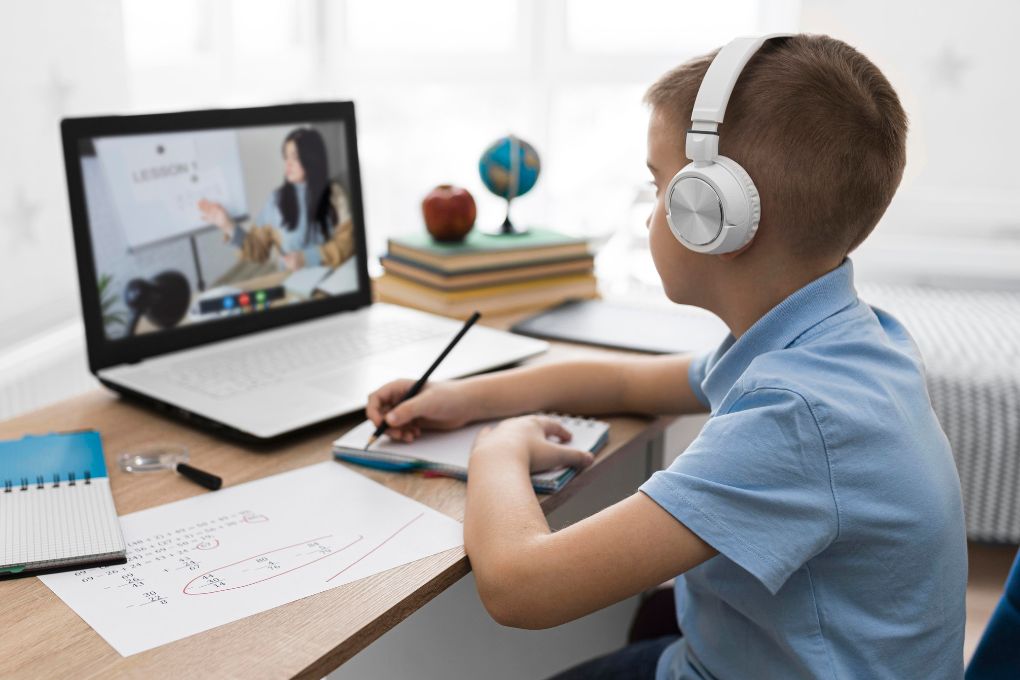 Hence our 10 enlightening learning tips for e-learners – without a prescription!
Rely on capable e-learning software
When you are spoiled for choice when it comes to e-learning software, there is a lot to consider – this point deserves its own article.
The most important thing is that the e-learning software meets your needs or the needs of your employees.
But which solutions are trendy and really recommendable?
In the fast-moving world of e-learning, three things are particularly important at the moment. On the one hand, the usability, which aims to ensure intuitive use so that even IT lay people can understand the software in no time at all. After all, as an e-learner you should concentrate on learning and not on using the software. On the other hand, there is Web 3.0, which enables mobile learning. You are free to choose when and where you want to learn – be it on your smartphone, tablet or PC.
And last but not least: Game Based Learning , which blurs the boundaries between learning and fun and thus contributes to motivation to learn. Because who says learning has to be boring? With this method, learning becomes an adventure that you will enjoy experiencing.
In short, if you want to be successful in e-learning, you should focus on usability, mobile learning and game-based learning. In this way, you and your employees will become successful e-learners in no time!
Create a personal study plan
Procrastination – a word that may sound familiar to many of us. It describes the art of tricking yourself by blocking out large and complicated learning content and instead focusing on small, simple tasks. In this way the conscience is calmed and we suggest to ourselves that the "actual" learning will be easier at a later point in time. Unfortunately, this is often not the case and we end up in a vicious circle. This phenomenon is also known as the "depletion effect" because it exhausts us and ultimately makes everything even more difficult for us.
But there is a remedy! An individual learning plan can help us to define our goals and set realistic learning times. Especially at the beginning we should not take on too much and adjust the learning pace if necessary. It is also important to work through the lessons in a coherent order in order not to put off unpleasant tasks.
Once the learning plan is in place, it becomes harder for us to outsmart ourselves. We have clear goals in mind and know exactly what we have to do and when. Such a plan gives us the necessary structure and security to achieve our learning goals – without overtaxing ourselves. So: Go ahead and create your own study plan – you will see how much easier learning becomes!
Create a place of learning
In order to be able to learn optimally, you should set up a learning place where you feel comfortable and where you can maintain your concentration. It is particularly important that everything you need is within reach in order to avoid unnecessary searches and not to lose interest in learning right from the start. But that alone is not enough, because it is also important to minimize all potential distractions. This includes closing messenger and mailing programs in order to be able to study undisturbed.
The equipment also plays an important role in learning. Daylight is best for us humans because it doesn't tire our eyes as quickly. A daylight lamp can help here and provide the necessary brightness. A new screen can also make learning easier by allowing the learning content to be presented clearly.
Only when you feel comfortable and undisturbed in your learning environment can you focus your full attention on learning and get the most out of your time. So get started and design your ideal place to learn – you will see how much more effective and enjoyable learning will be!
Pay attention to your individual study time
Our ability to concentrate is a true chameleon that keeps changing colors throughout the day. Because each of us has different times of the day when he or she is most productive. Some are already full of energy in the morning, while others only really get going in the late afternoon. Some even prefer the quiet of the night to concentrate on their learning goals.
In order to find out what time of day you can work and study most effectively, we recommend that you keep some form of documentation. Observe yourself and note when you can concentrate best and when your motivation is highest. In this way, you can use your productive phases in a targeted manner and reach your daily quota more quickly. This in turn gives you more freedom for other things that are important to you.
So harness the power of your inner chameleon and find out when your focus is at its highest. This way you can reach your learning goals faster and have more time for everything that is important to you in life.
Visualize your knowledge using mind mapping
Mind mapping is an indispensable tool for collaborating and organizing ideas in today's world, where interdisciplinary working is becoming increasingly important. Instead of simply writing a list of knowledge topics one below the other, the idea is to create a kind of creative "mind map".
The whole thing is easy to set up. First, the central theme is noted in the middle of the paper. Then the major themes are noted in different colors around the center. The keywords are listed below, which are connected to each other with meaningful connections.
Unlike other artistic processes, mind mapping does not require any special talent to be successful. The technology should help to organize complex relationships in a visually appealing way. An example of this can be found here .
Use a mix of learning methods
The ancient Greeks already knew that the learning process is more successful the more sensory channels are involved. But even in today's digital world, this is still the case. Because if you only focus on a single type of learning, you leave valuable potential untapped.
The Pomodoro technique and mind mapping are proven methods, but the mix of learning methods is undisputedly the supreme discipline. E-learning offers a wide range of options for optimality including all sensory channels.
Do you learn best with texts? Then use digital index cards. If you're more of a visual type, incorporate images and videos into your learning process. On the other hand, if you are an auditory type, you should say the content out loud, record it, or explain it to someone. Storytelling can also be a valuable help here.
And of courses there is also the question of a mixture of online and face-to-face learning. This so-called blended learning method can help make learning even more effective.
But not only the modern learning methods have proven themselves. The ancient Greeks already knew about the loci method , which also relies on the integration of all the senses. This method is based on linking information with spatial conditions and can still be a valuable addition to the learning process today.
Establish a study group
A study group is the perfect place for learning together and increasing learning discipline. Here you are not only motivated by others, but you can also motivate others yourself. Through presentations and lively discussions of the learning content, your knowledge will be deepened and you will gain more self-confidence in your specialist area.
The synergy effects of the group also come into play in dry spells when you give each other feedback and motivate you to keep going. It's a real spur to surpass yourself when you see that the group is on a similar level.
But study groups are not only effective, they are also entertaining. The fun factor is an important factor in motivating learning. In a group, you can approach the subject matter in a playful way and thus make the learning process more effective and interesting. In addition, group work can lead to real friendships and thus promote the social aspect of learning.
Avoid the most common learning mistakes
You can try to get enthusiastic about the topic by looking at it from different perspectives, by recognizing connections or by setting a goal that you want to achieve with the knowledge. It may also help to join a group of people who are interested in the same topic to motivate and inspire each other.
And finally, you should also take care of your health. Sufficient sleep, exercise and a balanced diet contribute to better learning outcomes. At the same time, you should also allow yourself enough time for relaxation to relieve stress and refresh the mind.
Activate your reward system
Self-praise and self-reward are important aspects in maintaining motivation to learn. Small successes should be celebrated to motivate yourself and make the learning process positive. It is also important to set realistic goals and achieve them in order to boost self-confidence. The balance between work and relaxation is also of great importance, since being overwhelmed can quickly lead to stress and burnout. Breaks and rest are therefore necessary to make the learning process effective and sustainable.
Also Read : How To Design The Training Itinerary For E-Learning
About Author