Cloud CMS – What Are The Advantages Of Content Management In The Cloud?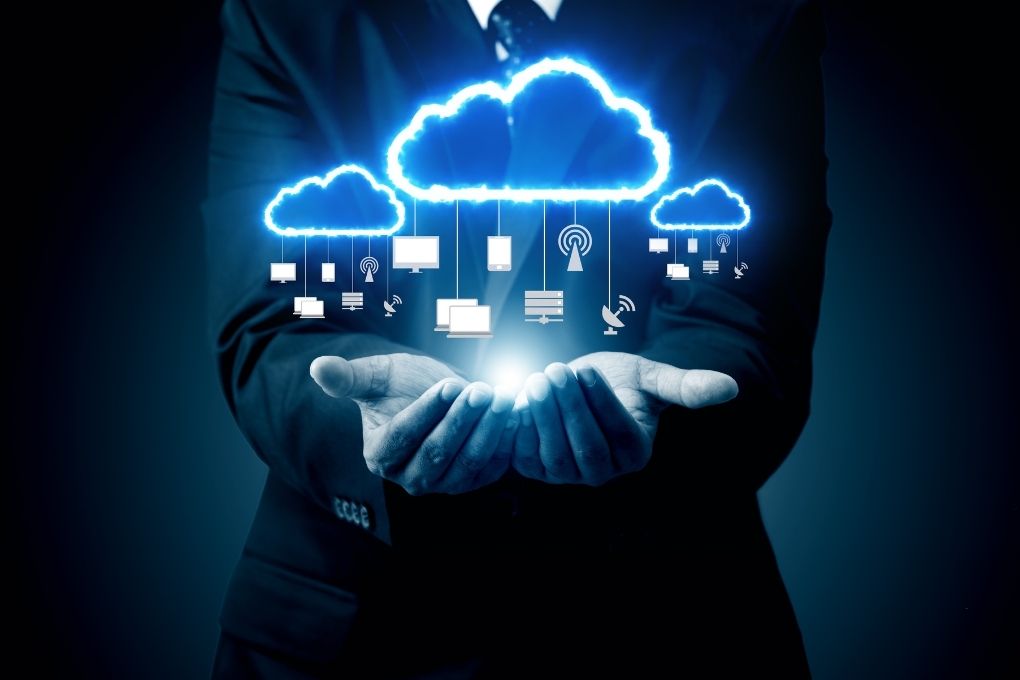 Cloud computing has become increasingly important. Especially since this enables long-term flexibility. A cloud infrastructure relies on various elements, and among other things, on a cloud CMS solutions. But what is it? What are the advantages of content management via the cloud? And what should companies look for in a cloud CMS?
Cloud CMS: definition and demarcation
Content management systems are traditionally on-premise solutions. Companies download the CMS – whether Enterprise or Open Source – and install the software on their infrastructure. Conventional CMS tools are hosted and maintained on-site on their servers.
Cloud CMS solutions, on the other hand, are not downloaded and installed on their servers. With a cloud CMS, the provider operates the content management platform in a cloud and hosting, and maintenance are therefore part of the provider's task. A cloud CMS can be based on three different cloud models:
Software-as-a-Service
SaaS solutions are the most common cloud models for various system components, such as the CMS. With a SaaS model, a software application is hosted in the provider's cloud and made available to users (e.g. the marketing team) via the Internet. Access is either via a web browser or, if required, can be downloaded to a local computer. This access is usually billed via a subscription model. With a SaaS model, all hosting and maintenance work is omitted from the CMS provider so that employees only need to register for content maintenance.
Platform-as-a-Service
A PaaS model provides an environment where developers can deploy tools such as the CMS over the Internet to the entire organization. The individual applications can either be simple apps or other cloud-based software. Access to PaaS models works in the same way as SaaS models. A PaaS solution is particularly suitable for companies that want to migrate an existing IT infrastructure to the cloud and expand it with additional services. However, in the case of a PaaS model, the data usage and software maintenance are again omitted by the company using it and not by the cloud provider.
Infrastructure-as-a-Service
An IaaS model provides a complete IT infrastructure mapped via a cloud – including all tools. Users have equal access to hardware and software to perform specific tasks: storage space, computing time, innovative processors or virtualization services. An IaaS offers extensive control of the technologies used. Even with IaaS models, the user does not have to use the data or maintain the software.
Advantages of Cloud CMS: The focus is on simplicity and flexibility
Unlike cloud CMS, classic on-premise CMS solutions place higher demands on integration into the existing software ecosystem. In addition, the adaptation of on-premise variants is limited. It is precisely for these reasons that companies are increasingly relying on a cloud CMS. In addition, cloud CMS solutions offer other advantages.
Easy integration
Cloud CMS solutions can be set up much faster than on-premise software, and the latter takes significantly more time. Therefore, a cloud CMS is an advantage for small and medium-sized companies: Developers can set up the applications and put them into operation quickly. Last but not least, this also shortens the time-to-market, as a cloud CMS is operational within a few hours or days, depending on the company. In addition, the performance of a cloud CMS is higher, and the data processing is usually a lot faster than with locally installed software.
Lower setup costs
Especially when entering the cloud, the costs for the cloud-based CMS are cheaper than for on-premise software. In the latter case, the start-up costs are usually higher because new hardware has to be purchased from time to time. In addition, the prices for server maintenance are traditionally more extensive (personnel costs, possibly necessary external know-how). Cloud CMS require a functioning internet connection and little or no upfront investment – depending on the company's technical equipment.
Better scalability
One of the most important advantages is the better scalability of cloud CMS solutions. Companies grow. And with growth, the demands on the software landscape increase. Not every on-premise CMS can keep up here in the long term. A cloud CMS offers the option of simply booking additional access as requirements grow, for example, or integrating new features.
More flexibility
Another significant advantage of Cloud CMS is the significantly higher flexibility. On the one hand, this goes hand in hand with better scalability (more access, new features). On the other hand, cloud solutions in content management can quickly develop new technological innovations – such as headless content management.
A cloud CMS, for example, enables headless functions to be integrated if required and, in addition to website, blog and social media, among other things, to be able to use new customer channels more quickly. Last but not least, flexibility also plays an enormous role in terms of the customer experience. A cloud CMS enables companies to set up a digital experience platform (DXP) in a highly flexible manner.
A cloud CMS also offers flexibility in terms of collaboration and content synchronization. Since the data management is decentralized, employees can access all relevant content from different locations. In addition, data is always up-to-date for all employees.
Greater security
The cloud architecture improves data security. On the one hand, through decentralized storage on multiple servers in the cloud. On the other hand, companies can map access restrictions, and employees can only access the data and content that is relevant to their work.
With all the advantages of the Cloud CMS: So that the selection is not frustrated, companies should still consider a few aspects.
Choosing the Cloud CMS: You should pay attention to this
.
The CMS is the heart of content marketing, and selection is essential. Regardless of whether you switch from an on-premise solution to a cloud CMS or just looking for a content management tool, the following points should be taken into account.
A cloud CMS should have its hosting structure, and this means that the CMS should be hosted on servers that the CMS provider operates itself. Last but not least, this is important in terms of data protection.
The cost structure should be transparent. Which pricing model is the Cloud CMS based on (monthly or annual subscription, lifetime access)? How are the costs for the Cloud CMS calculated (based on the number of users or fixed price)? Which services are already included in the standard model? What are the additional costs for additional features (such as headless functions)?
Companies should keep an eye on data migration with an already existing CMS. How complex is the move? It is essential to provide information on the costs incurred and technical support and the time it takes for the new CMS to be operational.
A new CMS can make retraining or training necessary. Therefore, you should explicitly ask about the possibilities of employee training (online or on-site).
Conclusion: Cloud CMS is flexible and future-proof
A cloud solution for content management offers considerable advantages over on-premise CMS. Even if it is usually a subscription model, a cloud CMS can quickly pay for itself. Because it provides more flexibility, is quicker to use and more scalable. It also promotes location-independent work. Last but not least, a cloud solution can be linked more easily with other software tools via API and thus integrated into a DXP. Therefore, the future viability of content management is significantly increased via cloud solutions.
Also Read : What Does a CRM System Do?
About Author