Emerging Trends in Cybersecurity: What They Mean For Your Career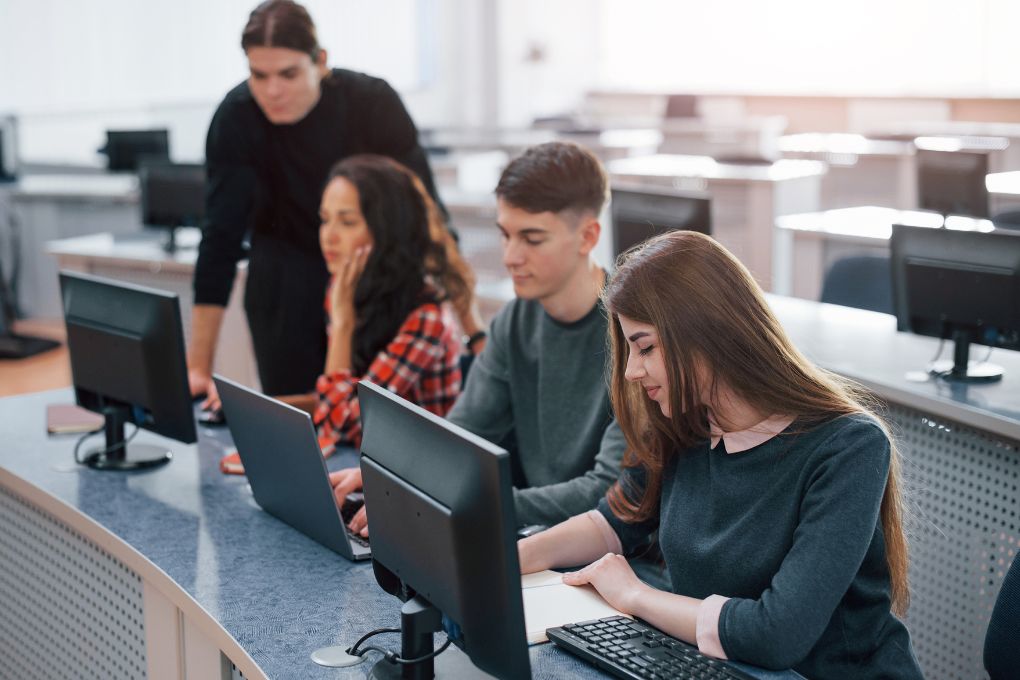 Introduction
In today's rapidly changing technological landscape, cybersecurity is at the forefront of global concerns. The rise in cyber threats and the proliferation of connected devices have made cybersecurity a vital aspect of every organization. As such, the field is constantly evolving, leading to new trends and opportunities for those looking to build a career in cybersecurity. Let's explore the current trends and what they mean for your career in the world of cyber defense.
Advanced Threat Intelligence
Importance of Intelligence Gathering
Threat intelligence is not just about reacting to cyber threats; it's about understanding them well before they happen. With the advent of machine learning and artificial intelligence, threat intelligence has become more predictive and adaptive.
How to Stay Ahead
Taking a Cyber Security Course can equip professionals with the tools needed to analyze current threats and predict future ones. Specializing in threat intelligence can open doors to roles like Threat Analyst, Intelligence Officer, and Security Operations Manager.
Automation and Integration
The Rise of Automation
Automation is reshaping cybersecurity by enabling organizations to respond to threats faster and more efficiently. From automatic detection to remediation, automation has become an integral part of the cyber defense strategy.
Building a Career in Automation
Enrolling in advanced Cyber Security Courses that focus on automation and integration can prepare professionals for roles such as Automation Engineer, Security Architect, and Cybersecurity Analyst. A strong understanding of scripting, machine learning, and systems integration is essential in this area.
Zero Trust Architecture
What Is Zero Trust?
The concept of Zero Trust means that no one within or outside an organization is trusted by default. Everyone must be verified and authenticated, making this architecture more robust against insider threats.
Career Opportunities in Zero Trust
Implementing Zero Trust requires a deep understanding of identity management, network segmentation, and encryption. A specialized Cyber Security Course in Zero Trust architecture can lead to career paths such as Zero Trust Architect, Identity Management Specialist, and Security Compliance Analyst.
Cybersecurity Skills Gap
A Growing Concern
The rapid evolution of cybersecurity has created a significant skills gap. There is a constant need for skilled professionals to combat emerging threats, and organizations are struggling to find qualified candidates.
Bridging the Gap
By pursuing Cyber Security Courses, individuals can equip themselves with the necessary skills to fill these gaps. Whether you're a beginner or looking to advance your career, there's a course tailored to your needs, and it could be the ticket to a promising career in cybersecurity.
Remote Work Security
The New Normal
With remote work becoming a permanent part of the modern workplace, the need for securing remote connections has never been greater. Virtual Private Networks (VPNs), multi-factor authentication, and secure cloud services are now essential components of a robust security posture.
Building a Career in Remote Work Security
A specialized Cyber Security Course focusing on remote work security can lead to roles like Remote Security Specialist, Cloud Security Architect, and Virtual Network Engineer. With remote work likely here to stay, this is a thriving area with many opportunities.
Cyber-Physical System Security
Securing the Real World
With the growing integration of physical devices with cyber systems, there's an increasing need to protect not just virtual information but real-world equipment and infrastructure. This includes securing critical systems like industrial control systems (ICS), healthcare devices, and smart city technologies.
Building a Career in Cyber-Physical Security
A Cyber Security Course focusing on cyber-physical systems can lead to specialized roles like ICS Security Analyst, Medical Device Security Specialist, and Smart Infrastructure Security Manager. These roles require an understanding of both physical equipment and cyber vulnerabilities.
Quantum Computing and Cybersecurity
The Quantum Leap
Quantum computing has the potential to revolutionize many fields, including cybersecurity. It can both enhance security measures and pose new threats, as traditional cryptographic methods may become vulnerable to quantum attacks.
Preparing for a Quantum Future
Enrolling in cutting-edge Cyber Security Courses that explore quantum computing and cryptography can position professionals for the quantum era. Careers in this field include Quantum Cryptographer, Quantum Security Analyst, and Quantum-safe Security Architect.
Human Factor and Security Awareness
People as the Weakest Link
Often, the human element is the weakest link in cybersecurity. Phishing attacks, social engineering, and simple human error can lead to significant breaches.
Building Human-Centered Security
A comprehensive Cyber Security Course that focuses on human factors, behavior analysis, and security awareness can lead to roles like Security Awareness Trainer, Behavioral Analyst, and Human-centric Security Consultant.
Regulation and Compliance
The Legal Landscape
The legal landscape is evolving, with new regulations and standards being introduced around data protection and privacy. Compliance with laws like GDPR, CCPA, and industry-specific regulations is now a significant part of cybersecurity.
Careers in Regulation and Compliance
Specialized Cyber Security Courses in regulation and compliance can open doors to roles like Compliance Analyst, Regulatory Affairs Specialist, and Legal Counsel in Cybersecurity. These roles often involve a blend of legal expertise, technological understanding, and strategic planning.
Incident Response and Forensics
The Art of Response
Effective incident response is crucial in mitigating the impact of cyber-attacks. This involves understanding the nature of the attack, containing it, and recovering from it. Cyber forensics adds an investigative element, analyzing the evidence to understand the attack and support legal actions.
Building a Career in Incident Response and Forensics
Through an advanced Cyber Security Course in incident response and forensics, professionals can pursue roles like Incident Responder, Forensic Analyst, and Crisis Manager. These roles require strong analytical, investigative, and communication skills.
The Importance of Continuous Learning
Stay Ahead in the Game
Cybersecurity is a field that demands continuous learning. With the rapid evolution of threats, technologies, and regulations, staying up-to-date is crucial.
Lifelong Learning and Career Growth
By engaging in continuous Cyber Security Courses and certifications, professionals can ensure they stay relevant and equipped to face new challenges. Lifelong learning is a key to long-term success and growth in the cybersecurity field.
Conclusion
The world of cybersecurity is constantly changing, offering numerous career paths for aspiring professionals. Whether it's advanced threat intelligence, automation, Zero Trust architecture, or remote work security, specialized Cyber Security Courses are available to help individuals align with these emerging trends.
By staying abreast of these trends and continuously enhancing your skills, you can position yourself at the forefront of the cybersecurity industry. The future is bright for those willing to adapt, learn, and grow in this ever-evolving field.
Also Read : Cybersecurity And Employees, a Fragile Agreement?
About Author