How AI-Based Drones Work And Solve Complex Tasks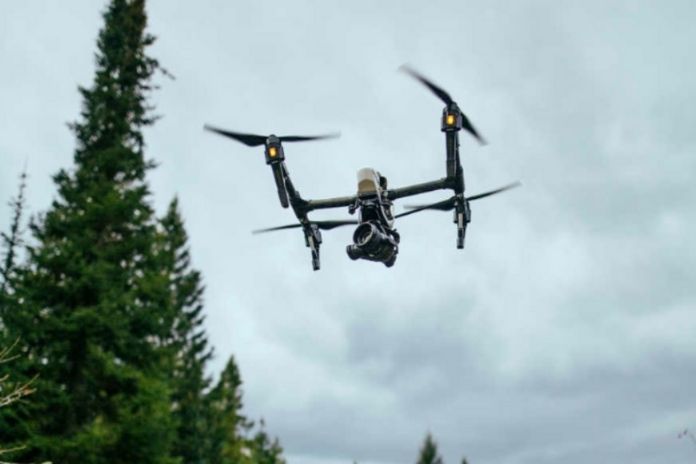 Drones are unmanned flying devices that are used for a wide variety of applications. When they were developed, these devices were manually remote-controlled. Today, however, drones are often equipped with artificial intelligence and automate some or all of the processes.
The integration of AI enables drone manufacturers to use data from sensors attached to the drone, for example, to collect and implement visual and environmental data. This data enables an autonomous or assisted flight, which facilitates operation and increases accessibility.
As a result, AI-based drones have become part of the intelligent mobility offerings that are now commercially available to businesses and consumers.
How Do AI-Based Drones Work?
AI-based drones rely primarily on computer visualization. This technology enables drones to detect objects in flight and allows the analysis and recording of information on the ground.
Computer vision works through powerful, onboard image processing that is carried out with a neural network. A neural network is a layered architecture that is used to implement algorithms in machine learning.
Neural networks enable drones to recognize, classify and track objects. This information is combined in real-time so the drones can avoid collisions and locate and track targets.
To implement neural networks in drones, researchers must first train the machine learning algorithms to recognize objects in a variety of contexts and to classify them correctly. This is done by feeding specially marked images into the algorithm.
These images teach the neural network what properties the classes of objects have and distinguish one type of object from another. More advanced neural networks continue to learn during operation without supervision and improve detection and analysis with use.
The other essential components for AI-based drones are sensors. They collect all data processed by drone systems, including visibility, position, and environment data.
This data is then fed into machine learning models to determine how a drone should react to environmental conditions, which objects it should prioritize or avoid, and where it can fly.
Sensor data is often used for non-flight-related analyzes even after a drone has landed. For example, to find potential mine sites or to assess the water quality of reservoirs.
Real-Time Data And Improved Human Operation
AI enables the processing of real-time data streams during the flight. This provides continuous feedback to operators and internal systems and enables automatic corrections to flight operations or complete automation.
This ability to apply data in real-time is beneficial when using drones to assess unsafe areas for humans. AI enables drones to adapt to conditions that humans cannot.
For example, they can perform high-speed calculations to adapt to air currents when inspecting buildings. They can also enable operators to capture the information they might overlook, such as slight movements in dark areas.
When built into drone systems, AI can measure efficiency and collect data on operating conditions. This data can then be used to develop training programs.
By identifying the characteristics that make a skillful operation, drones can be operated more safely and efficiently.
Additionally, by simulating difficult conditions, AI programs can teach us how to minimize damage to the AI-based drones or loss of equipment, which improves ROI.
Use Of Artificial Intelligence In Drones
There are many use cases for drones that incorporate artificial intelligence.
Construction Sites

: Construction companies can use drones to continuously and automatically scan and monitor construction sites. These devices can enable companies to assess areas that are dangerous to humans.

ECommerce

:

ECommerce

giants are working on developing drones that can deliver orders to customers. Companies like Amazon are already testing their drones and supplying some of their customers with drone shipments.

Agricultural Options

: As in construction, agricultural companies can use drones to monitor operations, for example, by collecting data on the current condition of the plants or growing areas and sending back data on when the plants should be ready for harvest or whether changes in the environment are necessary.

Military And Defense

: Military drones are perhaps best known for integrating AI and have been used for more than a decade. Often these drones are used for surveillance or offensive operations. By using AI, teams can reliably replace pilots with drones and map areas over a large area.

Search And Rescue

: Drones can be of great help when it comes to search and rescue, especially in conditions that are unsafe for humans. For example, drones could scan avalanche areas with infrared to find buried skiers or hikers.
The Advantages And Disadvantages Of AI
Artificial intelligence can be used to create machines that perform tasks more efficiently than humans. It can make it possible to work twenty-four hours a day, even in stressful situations and dangerous environments.
As well as working all year round without lunch breaks, sick days, or paid vacation. This has already led to otherwise impossible achievements in space travel and medicine and could answer global problems such as world hunger and nuclear holocausts.
As machines develop the potential to make the world a better place, scientists ask an essential question: what will happen when machines use their cognitive abilities to perform malicious acts rather than benevolent ones?
This could happen in one of two ways. The AI ​​could be programmed to do something useful, and there could be undesirable side effects along the way. Or it could fall into the wrong hands and be programmed to be destructive. Since AI can evolve and adapt to achieve its goals, its actions could be difficult to predict.
AI In Drones Is A Promising Solution
Artificial intelligence could be precisely what drones need to mature into a cross-industry solution. Equipped with computer vision and advanced sensors, AI-based drones can continuously identify, evaluate and react accordingly.
These capabilities are critical for search and rescue operations, as well as military and defense applications. Another advantage is the use of AI-based big data for drones.
AI provides real-time data capabilities that allow the drones to adjust flight to topography and adjust as changes occur. This data can also be collected and analyzed, which gives organizations the insights they need to improve products and services.
Also Read: Six Digital Technology Trends-That Are Changing The Way We Work