NetSuite ERP Modules: Customizing Your Solution For Industry-Specific Needs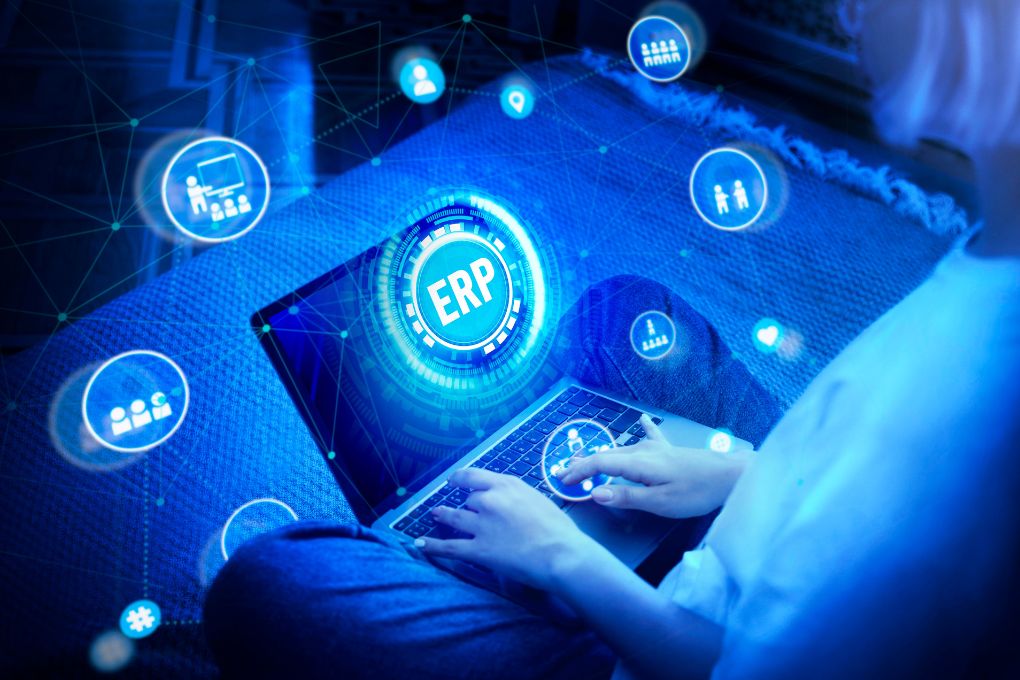 NetSuite ERP is a comprehensive and highly customizable software solution that is critical to the operations of enterprises in a variety of sectors. What distinguishes NetSuite ERP is its extraordinary flexibility and customization capabilities. This versatility enables organizations to tailor the ERP system to their industry demands, which is becoming increasingly important in today's highly specialized and competitive corporate landscape. Whether your company is in manufacturing, retail, healthcare, technology, or another area, NetSuite ERP can be customized to fit like a bespoke suit, solving your industry's specific issues and requirements.
Customization is not a luxury but a strategic need. Businesses must acknowledge that every industry is different, and trying to fit a square peg into a round hole with generic ERP systems can result in inefficiencies, missed opportunities, and disappointed consumer expectations. As a result, in this blog article, we will dig into the world of NetSuite ERP modules and investigate how businesses may use its configurable features to maximize their potential and fulfil the demands of their sectors.
Understanding NetSuite ERP Modules: Building the Foundation
NetSuite ERP's strength lies in its modular structure, offering a comprehensive suite of integrated modules catering to various business management aspects. These modules operate in tandem to build the ERP system's core foundation. Here, we'll take a deeper look at some of the essential components that comprise NetSuite ERP's core:
1. Financial Management:
At the heart of NetSuite ERP is its financial management module. This module empowers businesses to manage their financial operations with precision. It provides accounting, financial planning, budgeting, and reporting capabilities. Users may view real-time revenue, expense, and financial performance. Whether you're a CFO analyzing financial statements or an accountant reconciling transactions, this module ensures accuracy and compliance.
2. Customer Relationship Management (CRM):
The CRM module enhances customer interactions and fosters more robust relationships. It centralizes customer data, providing a 360-degree view of customer interactions, purchase history, and preferences. Sales teams can manage leads, track opportunities, and automate sales processes. You can engage with customers effectively with integrated communication tools, ensuring personalized experiences that drive loyalty.
3. Inventory Management:
Efficiently managing inventory is a critical component of many businesses, and NetSuite's Inventory Management module excels in this regard. It offers real-time visibility into stock levels, demand forecasting, and order fulfilment. Inventory optimization tools help reduce carrying costs while ensuring products are readily available when customers need them.
4. Supply Chain Management:
NetSuite ERP extends its capabilities to streamline supply chain operations. This module covers procurement, vendor management, order processing, and demand planning. It allows businesses to optimize their supply chain, reduce lead times, and enhance operational efficiency.
5. E-Commerce:
For enterprises having an online presence, the E-Commerce module is vital. It interacts effortlessly with your e-commerce platform, offering online shop administration, order processing, and customer involvement features. Real-time synchronization ensures that product availability and pricing remain accurate across all sales channels.
What sets NetSuite apart is its ability to provide a unified view of these modules. Information flows seamlessly between them, eliminating data silos and ensuring that decision-makers can access real-time, accurate data from various aspects of the business.
NetSuite ERP simplifies daily operations and empowers businesses to make informed decisions based on a holistic view of their organization by providing a cohesive and interconnected suite of modules. In the following sections, we will explore how these modules can be tailored to meet industry-specific needs, unleashing the full potential of NetSuite ERP in your specific business landscape.
The Need for Industry-Specific Customization: Tailoring ERP to Your Niche
In today's diverse and dynamic business environment, the one-size-fits-all approach of generic ERP solutions often needs to be improved. Each industry has its unique intricacies, regulations, and operational nuances. This reality necessitates a shift from one-size-fits-all to tailor-made solutions, especially when considering deploying an Enterprise Resource Planning (ERP) system like NetSuite. Here, we explore why businesses frequently require industry-specific customization and their challenges with generic ERP solutions.
Why Industry-Specific Customization Matters:
1. Compliance and Regulations:
Different industries are subject to varying regulations and compliance standards. For instance, healthcare must adhere to HIPAA, while manufacturing may have ISO standards to meet. Customization allows businesses to incorporate specific compliance requirements seamlessly into their ERP systems.
2. Unique Workflows:
The workflows and processes of industries differ significantly. What works for a retail business may not apply to a construction company. Industry-specific customization ensures the ERP system aligns with the organization's unique workflows.
3. Specialized Reporting:
Reporting needs vary across industries. Financial metrics critical for a manufacturing firm differ from those of a non-profit organization. Customized ERP solutions can provide industry-specific reporting templates, ensuring that key performance indicators are tracked accurately.
4. Competitive Advantage:
Customizing your ERP system to meet industry-specific needs can give your business a competitive edge. It enables you to be more agile, responsive, and capable of addressing market demands swiftly.
Challenges of Generic ERP Solutions in Specialized Industries:
1. Inefficiencies:
Using a generic ERP system in a specialized industry often results in inefficiencies. Companies may find themselves manually adapting processes to fit the software, leading to wasted time and resources.
2. Data Accuracy:
Generic systems may not have fields and functionalities relevant to specialized industries, leading to data recording and reporting inaccuracies.
3. Lack of Industry-Specific Features:
Generic ERP solutions may need more industry-specific features critical for success. This can hinder innovation and growth within that industry.
4. Risk of Non-Compliance:
Using a generic ERP system without proper customization in highly regulated industries can expose a business to non-compliance risks and legal repercussions.
The need for industry-specific customization in ERP systems is not a luxury but a strategic necessity. It ensures that your ERP aligns perfectly with your industry's unique requirements, fostering efficiency, compliance, and competitiveness.
NetSuite's Flexible Architecture: Empowering Customization
NetSuite's Enterprise Resource Planning (ERP) solution strength lies in its comprehensive modules and highly flexible and adaptable architecture. This flexibility is a cornerstone of NetSuite's success in allowing businesses to tailor their ERP systems precisely to their unique needs. Here, we will delve into how NetSuite's architecture facilitates customization and explore two essential tools—SuiteScript and SuiteFlow—that provide the framework for shaping the ERP to your requirements.
Architecture That Supports Customization:
NetSuite is built upon a scalable cloud-based architecture that inherently supports customization. The system is meant to be modular, allowing firms to pick the required components and discard those they do not. This means you can start with the fundamentals and gradually increase your ERP capabilities as your company expands or your industry-specific requirements change.
SuiteScript: Powering Custom Scripting:
SuiteScript is NetSuite's powerful scripting language that enables businesses to extend and customize the ERP system's functionalities. With SuiteScript, you can:
1. Automate Processes:
Develop custom scripts to automate routine tasks and workflows, reducing manual effort and minimizing errors.
2. Create Custom Features:
Tailor your ERP system by building custom features, modules, and integrations specific to your industry's needs.
3. Enhance Reporting:
Generate custom reports and dashboards to gain insights into your unique data points and metrics.
4. Integrate with Third-Party Solutions:
Integrate NetSuite with other industry-specific software or applications seamlessly.
SuiteScript provides excellent flexibility and control, allowing businesses to efficiently adapt their NetSuite
ERP to dynamic industry demands.
SuiteFlow: Workflow Customization Simplified:
SuiteFlow is NetSuite's visual workflow management tool. It empowers users to create, modify, and automate workflows without extensive technical expertise. With SuiteFlow, you can:
1. Design Custom Workflows:
Create workflows that match your industry-specific processes and approvals, ensuring efficiency and compliance.
2. Automate Decision-Making:
Define conditions and triggers for automated actions, reducing manual intervention and accelerating processes.
3. Enhance Collaboration:
Streamline Collaboration by automating task assignments and notifications, ensuring work progresses smoothly.
4. Track Progress:
Gain visibility into your workflows, monitor progress, and make data-driven decisions to improve efficiency.
SuiteFlow's user-friendly interface makes it accessible to a broader range of users, enabling businesses to customize their ERP workflows effectively.
NetSuite's flexible architecture is a robust foundation for customization. With SuiteScript and SuiteFlow, businesses have the tools to shape their ERP systems precisely to their industry-specific requirements. This adaptability ensures that NetSuite remains a powerful asset for businesses across various industries, empowering them to achieve operational excellence and stay ahead in a competitive marketplace.
Industry-Specific Modules and Add-ons: Tailoring NetSuite to Your Niche
In the ever-evolving business software landscape, NetSuite's standout features are its adaptability to cater to industry-specific needs. The NetSuite ecosystem boasts a wealth of industry-specific modules and add-ons that complement the core ERP system, allowing businesses to fine-tune their operations and thrive in their respective niches. Here, we'll explore the availability of these tailored solutions and provide some examples of popular industry-specific offerings within the NetSuite ecosystem.
A Multitude of Industry-Specific Solutions:
NetSuite's modular architecture encourages third-party developers and NetSuite partners to create specialized modules and add-ons that enhance the ERP's capabilities for specific industries. These industry solutions address unique challenges, compliance requirements, and workflows, aligning NetSuite precisely with the demands of diverse businesses. You will likely have a tailored NetSuite solution in manufacturing, retail, healthcare, services, or any other niche.
Examples of Popular Industry Solutions:
1. NetSuite for Manufacturing:
Manufacturing businesses benefit from features like demand planning, shop floor control, and supply chain management. It facilitates real-time monitoring of production processes, streamlines inventory management, and supports complex order fulfilment.
2. NetSuite for Retail:
Retailers can leverage features such as multi-channel commerce, point-of-sale (POS) integration, and e-commerce management. This solution enables retailers to manage sales across various channels, optimize inventory, and deliver exceptional customer experiences.
3. NetSuite for Healthcare:
Healthcare providers can access patient management, billing, and compliance modules. NetSuite helps healthcare organizations streamline billing processes, improve patient engagement, and ensure adherence to healthcare regulations.
4. NetSuite for Services:
Service-based industries can benefit from project management, resource allocation, and time-tracking features. It enables service providers to efficiently manage projects, allocate resources, and deliver projects on time and within budget.
5. NetSuite for Non-profits:
Non-profits can utilize modules for donor management, grant tracking, and fund accounting. NetSuite's non-profit solution aids in managing donor relationships, tracking funds, and demonstrating accountability to stakeholders.
6. NetSuite for E-Commerce:
E-commerce businesses can enhance online operations with order management, shopping cart integration, and customer support features. It ensures a seamless shopping experience, efficient order processing, and customer satisfaction.
These industry-specific solutions and add-ons expand NetSuite's capabilities, ensuring businesses can address the unique challenges and opportunities in their niche markets. Organizations can streamline operations, improve efficiency, and stay competitive by adopting these tailored modules.
The journey to industry-specific excellence with NetSuite ERP unfolds as a strategic imperative for businesses aiming to thrive in today's dynamic landscape. We've explored the importance of customization in meeting the unique needs of specialized industries, along with the challenges posed by generic ERP solutions. NetSuite's flexible architecture, fueled by SuiteScript and SuiteFlow, empowers businesses to craft tailored solutions that drive efficiency, compliance, and competitiveness. Furthermore, the NetSuite ecosystem offers a wealth of industry-specific modules and add-ons, ensuring your ERP can be finely tuned to your niche. As you embark on your path towards industry-specific customization, remember that the initial NetSuite cost and pricing considerations are a small investment in long-term success. The efficiencies gained, the compliance maintained, and the competitive advantages secured make NetSuite ERP's tailored approach a strategic choice for businesses committed to achieving excellence in their respective industries. Explore the possibilities, unlock your potential, and steer your business towards industry-specific mastery with NetSuite ERP.
Also Read : E-commerce: Mistakes Not To Make
About Author