E-commerce: Mistakes Not To Make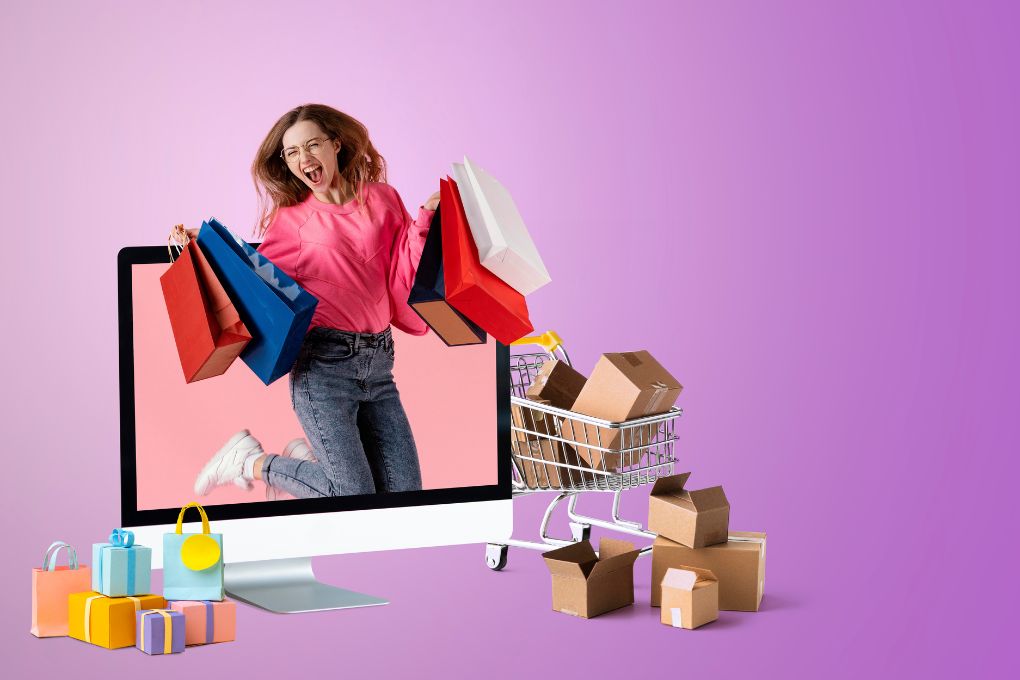 The web is becoming more and more important in our daily lives. And the e-commerce sector is growing rapidly. But launching your site correctly must be prepared. Here are the mistakes to avoid when creating. 
Everithing You Need To Know About The E-commerce Site
What Is This ?
In an increasingly connected world, companies must renew themselves to develop their activity . The term e-commerce refers to a commercial transaction that is carried out remotely via the Internet. There are two forms of e-commerce: for individuals (B2C) and for businesses (B2B). 
The AdvantagesOf Developing An E-commerce Site
A real showcase for your products
An e-commerce site will give more visibility to your products than a simple physical store. This will allow your customers and prospects to learn more about your brand and your values. Your e-commerce will allow you to develop a clientele from all walks of life by being visible all over the world.
Better knowledge of your customers
Thanks to your e-commerce site, you will have access to many analysis and CRM tools to manage your customer relationship . These different data will allow you to better understand the needs of your customers and therefore to adapt your offer and your strategy constantly.
A way to respond to new consumption patterns
Your e-commerce will meet the new needs of consumers : fast delivery, a wider choice, a variety of payment methods, "bargains", the possibility of ordering 24 hours a day, 7 days a week and the opportunity to quickly compare products.
Strategy Errors Related To Your Site
Budget Too Low
Do not underestimate the budget you will need for the creation of your e-commerce site! Properly launching your business on the internet has a cost that should not be overlooked . But by investing in a well-made and easy-to-use e-commerce site, your return on investment will be even better.
Being Afraid To Delegate
Creating your custom e-commerce site requires calling on an expert . Many skills are required to design it. Do not be afraid to delegate certain tasks or responsibilities to a web agency that can guarantee you a better return on investment .
Not Knowing Your Competition
The web is an increasingly competitive industry. It is therefore important to analyze your competitors and know your market well . Define the profile of your typical customer in order to capture what they need. If you don't do thorough market research, you risk arriving in an already saturated market.
Not Having Your Value Proposition
As said before, the web is a crowded sector with more than 200,000 e-commerce sites in France. You need to position yourself well and differentiate yourself from your competitors thanks to your offer. Your business must have a clear value proposition for your target.
Poorly Define Your Target
In order to properly prepare your strategy and establish yourself in the right market, you must define your target. Defining the characteristics of your typical customer will be a central point in your business. Thanks to this standard profile, you will be able to adapt your communication strategy and messages according to preferences, habits, desires and needs.
Neglecting Your Experience
The user experience designates as much the configuration of the information, the fluidity of the navigation as the feeling of the users vis-a-vis the ergonomics of the interface of your e-commerce site. To stand out from your competition, you need to provide your customers with a real experience by offering them an optimal path to purchase that will encourage them to take action . 
Not Being Responsive
Smartphone users represent a large part of sales, the mistake would be to neglect this aspect in the creation of your site. It is necessary to have a responsive e-commerce site, that is to say adapted to the screens of telephones and tablets . Your textual and visual content, your calls to action and your product sheets must be displayed well, without bugs .
Errors Related To The Content Of Year E-commerce Site
Skimp On Photos
In order for your prospects to imagine the product, it is essential to have good visuals or images . A single visual is not enough to get an idea of ​​the product. You can highlight it in two different ways: 
The "raw" product on a plain background : allows you to visualize the appearance of the product and highlight its specific characteristics. 
The product is put in a situation : allows to show the need it meets or the feeling provided.
Not Having A Consistent Brand Identity
Your domain name must be consistent with the offer you offer. This will allow you to be well referenced and remembered by your target. It's the same for your logo and the design of your site. They must be consistent and bring out your brand identity and stay in the minds of your Internet users.
Not Conveying Positive Emotions
Your e-commerce site must have a soul, bring out an emotion . Whether on the visual aspect or in the emotions caused by navigation, your site must convey positive emotions: empathy, inspiration, entertainment, security… 
These emotions must come out thanks to your texts and your visuals but also on the navigation. Add added value to your offers!
Do Not Highlight His Team And His Company
When your future prospects will land on your site, many will not know you. And they'll appreciate getting to know the real humans behind the interface. By highlighting your team or your company, for example its values ​​and its history, you humanize the experience on your website and create a feeling of closeness between the customer and the brand.
Do Not Take Care Of Your Sales Phase
In a majority of cases, a user will land on your website without knowing exactly what they are looking for. Thanks to a simplified purchase path, the prospect will quickly find what he is looking for and this will facilitate his willingness to buy on your site . Your shopping journey must be simple in its navigation: product categories and pages, adding to the basket, delivery option, payment method and follow-up by customer service.
Some mistakes to avoid : a complex registration, few payment methods offered, delivery times that are much too long…
Erros Realted To Your Communication
Do Not Handle Bad Comments
You may receive negative comments in the dedicated section below your products. The fatal error would be to remove this section! For your prospects, it is a reassuring and effective element that you cannot do without. 
The best way to handle the situation is to best respond to negative feedback by giving, for example, the customer service contact. The most important thing is to remain empathetic and try to solve the problem.
Abandon Your Social Networks
Social networks will bring you a more human dimension and proximity to your customers . Your presence on social networks will be beneficial for the referencing of your e-commerce site. They will also build customer loyalty and bring new customers to your site.
Neglecting Your SEO Strategy
For your e-commerce site to be visible on search engines like Google, it must be well referenced . This will be one of the major levers for the proper functioning of your site. You must rely on a natural referencing (SEO) and / or paid referencing (SEA) strategy. 
In order to be well referenced on Google, we recommend that you pay close attention to: content, keywords, images, links, etc.
Errors Related To Your Product Managemet
Have Poor Inventory Management
Attention ! Offer your customers products that you no longer have in stock will be badly perceived. Even if you leave product pages displayed for SEO, remember to mention that your product is currently unavailable. On the other hand, if too many product pages are obsolete, your e-commerce site will give the impression of being abandoned. So remember to constantly update your stocks .
Have Unexpected Shipping Costs For Your Customers
Be transparent with your customers about possible shipping costs or additional costs. If the fee is not listed or is higher than the advertised amount, it will decrease conversions. If a customer likes your product and they see additional charges at the last moment, they may abandon their cart. It will be the same if your fees are too high.
Having Poor Quality Photos
Your e-commerce site is completely virtual and your customers will not have the opportunity to see your products in person. Photos should be of good quality . If the photo is blurry or too dark, the Internet user may get the wrong idea of ​​the product. The better the quality of your photo, the more valuable your product will be to your customers .
Neglecting Customer Service Management
A disappointed customer is a lost customer. Your customers need answers to their questions . In case of disappointment, they must be able to contact you in order to find a solution to their problem. Different means are at your disposal to facilitate contact: live chat, e-mail, FAQ or telephone. 
On the other hand, a satisfied customer will be a customer who will recommend and advise your products to his relatives. Your customer and after-sales service should give your customers a wow effect.
Also Read : 8 Tips To Turn Your E-commerce Delivery Costs Into a Selling Point
About Author