8 Tips To Turn Your E-commerce Delivery Costs Into a Selling Point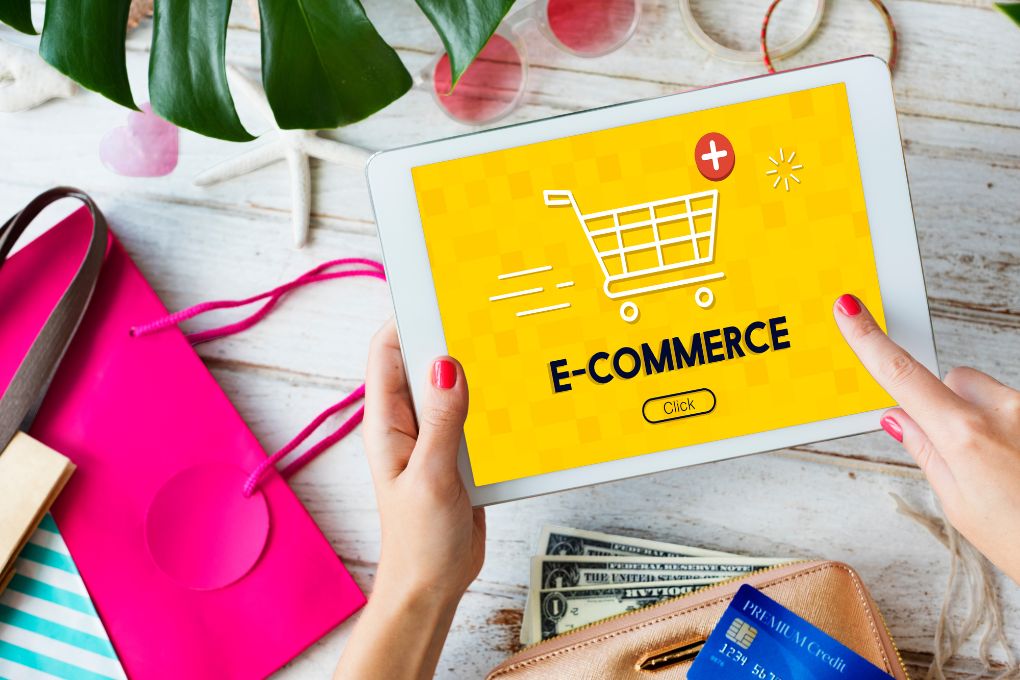 The ePro Shopping teams explain how to ensure that delivery costs are no longer a cause of shopping cart abandonment. If you are an e-merchant, you know how important it is to set your delivery rates correctly.
As a general rule, it is essential to charge prices that are low enough to encourage your customers to order, without impacting your margins too much. In fact, shipping costs are the number one cause of shopping cart abandonment for online shoppers . The ideal strategy would of course be to offer free shipping to all customers. But for many  e-merchants , the margins do not always allow them to adopt this option. Fortunately, there are several levers you can use to contain your shipping costs and  limit cart abandonment ,  ePro Shopping  presents them to you.
1. Offer Free Shipping Terms
A good way to offer free shipping without hurting your margins is to  offer customers minimum order requirements . Here are some examples of incentives:
Free shipping on all orders over a certain amount

Free delivery for all orders in a defined territory

Free delivery from a minimum number of items purchased
2. Offer free shipping to your loyal customers
It is important to be able to identify your regular customers. If they like your products, they will come back to buy on your site and talk about it around them. The idea is to encourage them to come back by offering them a promo code such as " Free delivery on your next order ". 
About one in two customers will want to use their code and come back to your site. Sending follow-up emails with coupon codes is a great way to  build customer loyalty . You can go so far as to personalize your message with formulas such as " just for you " to promote their membership.
3. Negotiate with your carriers
The cost of transport being an important component in the calculation of your margin, it is imperative to  negotiate well with your carriers . We see that many e-merchants do not realize that they have the power to negotiate prices with carriers. This negotiation is obviously linked to the quantity of products shipped.
You can also  interest a carrier  to increase its presence in a geographical area. Competition  between several carriers  can also allow you to achieve better pricing conditions. Beyond the cost, never forget to check the seriousness and quality of the services offered.
4. Reduce your packaging costs
If you use your own packaging, you may be required to pay additional costs, particularly in the event of non-compliance with the instructions imposed by your carriers.
The best way to avoid these additional costs is to use the packaging provided by your carriers , or to buy equivalent packaging if you prefer to do the packaging yourself.
5. Make "Click and Collect" Offers
The concept is quite self-explanatory. This option allows your customers to place their orders online (click) and collect  the products themselves directly from the warehouse . Some buyers do not always have the patience to wait for delivery, especially during the holiday period when processing may be delayed. 
The " click and collect " option meets the need of these customers, removes the cost of delivery and can display a cheaper product. However, this requires knowing and being able to welcome customers coming to collect their products, which is a criterion of satisfaction.
6. Be transparent about shipping costs
The most effective strategy to satisfy your customers is to  clearly inform them about shipping costs even before adding a product to the cart . In fact, 28% of customers abandon their carts if they discover unexpected shipping charges during the last step of the transaction.
The easiest way to avoid this abandonment is to explicitly present delivery rates. The customer must know whether or not there are shipping costs on the products he orders. In this way, the customer will not have any surprises when he finds out the total amount to be paid.
7. Use cloud-based shipping solutions
Many online apps allow you to compare shipping rates, print labels, send order confirmations to customers, and track shipments.
In the choice of your carriers, favor those who integrate these solutions. Cloud-based shipping services give you a complete  turnkey service where all information is processed automatically.
8. Offer multiple delivery options
Imposing a single delivery method on your customers can be the reason for shopping cart abandonment. For example, if you offer home delivery, the customer may be away. By giving the Internet user the possibility of receiving his products outside his home (at a pick-up point for example), he will be able to collect his product according to his own availability.
Also Read : Investing In Social Media With Linkedin
About Author