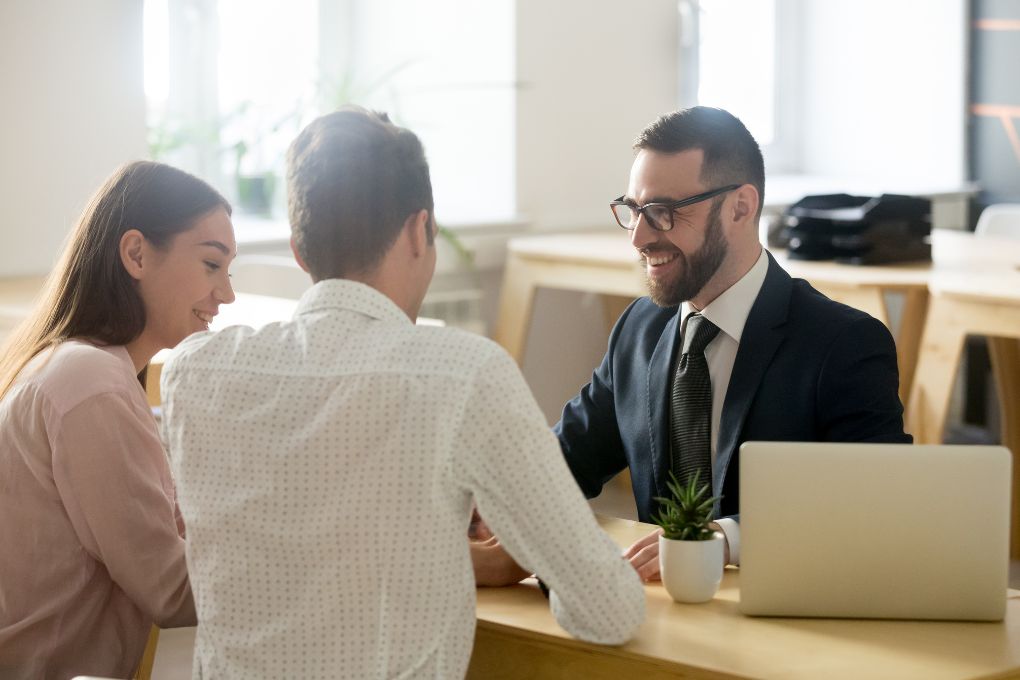 Customer loyalty can do a lot
What if you could increase your customer retention rate by 5 percent? Studies  show that depending on the company, this can increase profits by between 25 and 95 percent. Here you can find out why retaining existing customers is disproportionately valuable, especially for insurance companies, and which measures you can use to improve your customer loyalty easily and effectively .
Customer retention vs. acquisition
The fact that acquisition costs and customer lifetime value (CLV) should be in a healthy ratio also applies to insurers. A ratio of 1:3 is recommended in many places. Here alone you can see that the costs per new customer service are extremely high – and at the same time there are two ways to improve this ratio: either I reduce the acquisition costs or I increase the lifetime value of my existing customers .
Why customer loyalty is so valuable
While the topic of new customer acquisition is of course still important, a good customer retention strategy can achieve the same increase in profit with significantly less effort. This is mainly due to three factors:
A satisfied customer stays longer
Customer satisfaction means greater willingness to pay
Referral marketing: A satisfied customer relieves you of the acquisition work
Points 1 and 2 are obvious; however, the factor of recommendation marketing is likely to have the largest share in the value of customer loyalty. The goal is a personal recommendation from a relative or acquaintance, an influencer or just a positive rating on the Internet – because it significantly increases the likelihood of buying products and services. Customer retention can therefore be an inexpensive acquisition tool.
Service quality as a customer loyalty measure
Insurance products and services often differ from provider to provider only in details. Product-related benefits or customer loyalty programs such as bonus systems, loyalty and "customers refer customers" campaigns are helpful, but not a unique selling point, especially in this industry. In other words: what is available everywhere rarely tempts customers to enthusiastically wave their customer card when the other person is frustrated about their insurance. Here you have to resort to other instruments.
Quality of service is where insurers can really differentiate themselves from the competition.
The goals:
Maintain personal customer relationships
Create long-term trust
Offer uncomplicated and fast solutions
Of course, better service means more work on average. But a lot can also be collected and automated in the age of the Internet – so that you can increase customer satisfaction without having to treat every customer like a king around the clock.
Customer loyalty measures: 3 best practices for insurers
1. Customer loyalty through community events
Rent a location, plan the theme day and hygiene concept, send out invitations and keep up to date on current Covid 19 developments.
Advantages:
Strengthens your personal relationship with your customers
Reduces your effort per customer
Offers your customers added value: networking
Customers can bring new clientele with friends and relatives
2. Customer loyalty through customer feedback
Whether in conversation or digitized 
Advantages:
Your customers feel valued and taken seriously
You gain real information that you can use in the long term
They create trust in the customer and in one's own requirements
Also Read : Digital Signature For Companies
About Author