Social Shopping: How To Increase Sales On Social Media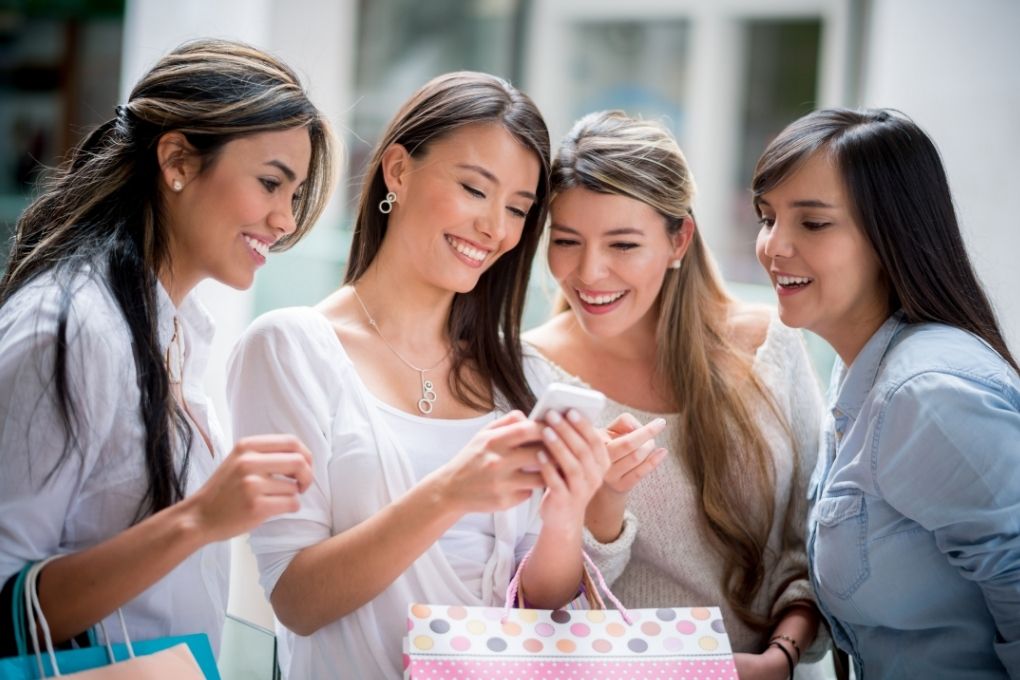 Social shopping, social shopping or social commerce is the combination of ecommerce and social networks .
In this sense, we can define social shopping as a form of online commerce that will use social media as a sales channel.
From this combination, brands see increased sales opportunities for their products or services, turning social networks into direct sales platforms .
In addition, thanks to the interaction and data provided by users, there is a high degree of personalization at all stages of purchase. In this sense, it will not only improve the user experience but also their loyalty to the brand.
For this reason, two key factors for its success will predominate in social shopping : interaction and promotion.
This crossing of variables will help make the marketing strategy more effective, because by seeking interaction with the user, we are offering added value and not just conversions. Hence, this new form of commerce is currently positioning itself as a powerful alternative to traditional ecommerce.
The keys to the social shopping strategy
When establishing the social shopping strategy, we must take into account some key aspects that will help us facilitate the increase in sales through social networks:
Choice of social networks:
Although practically all social networks allow us to sell, it is very important that we choose those that are included in our social media plan. In this way, we will be consistent with the online marketing strategy, and we will be reaching our target audience.
We must also bear in mind that there are social networks with greater development for social selling, such as Facebook or Instagram .
Multidirectional web design:
In social shopping it is important to distribute the weight between the social network and our website. We must, therefore, derive traffic from one platform to another, favoring that journey for users.
Content Marketing:
Content is still the king of strategy. This will help attract traffic, connect with users, persuade them, facilitate sales and promote sharing, thus reaching more potential customers.
copywriting:
Finding the words that convert the most is not an easy task, it takes time and effort, but it is a key piece in digital marketing that will guide the user to the shopping cart and complete the transaction.
The copywriting should be focused on our ideal client or buyer person . Thanks to this technique, we will be able to connect, excite and persuade our potential clients.
Conversion funnels :
In social shopping, the conversion funnel must be much shorter than in traditional ecommerce. We must bear in mind that the sale will be made mainly through the user's smartphone, so the conversion must be faster and easier for the customer.
Social shopping features
When applying the social sales or social shopping strategy, we must have in-depth knowledge about the operation of the social network selected for its development. Thus, some of the peculiarities that this form of commerce offers us, different from those of traditional ecommerce , are the following:
Purchase buttons or "Buy Now" :
By adding these buttons in the publications we will be offering the user a double value : content and possibility of purchase.
This option can direct the user to the website to complete the purchase, or as in the case of Instagram, complete the transaction without leaving the app.
stories :
Unlike the previous case, the brand will be able to label a product that appears in the photograph in a story.
This option is ideal for promotions that have a short duration , taking into account that each story can be viewed for 24 hours.
Influencer Marketing :
Thanks to the power of influencers on social networks, and their participation with brands related to their proposals, sales can be increased thanks to the use of applied codes .
On the other hand, the brand will be able to track these codes to analyze the profitability of the campaign.
Bidirectionality :
Between comments, mentions or direct messages, feedback between users and the brand is guaranteed. In addition, users can involve their friends in these conversations, thus increasing the chances of sales.
Confidence :
All the likes , comments, mentions and testimonials of users on the publications made by the brand will help other users increase their trust towards it, and reinforce their purchase intention.
Post-purchase :
When the user makes a social purchase, it will be common for them to share it on their social profiles, for example, by performing an unboxing or a story by sending the products to other users.
In this way, brand awareness, traffic and potential conversions are increased.
Start selling through social networks!
Social shopping is an unstoppable reality, which will continue to grow year after year. All digital marketing professionals agree on something: social media will be consolidated as a direct sales channel.
In addition, all attempts by these social platforms are aimed at selling at the click of a button , with the aim of attracting investment from brands and shortening conversion funnels for consumers.
To sell online to current and future consumers will require not only having a presence in social media, but also developing a social shopping strategy . Therefore, it is not enough to have an online store, but to embrace new sales channels such as social networks.
Also Read : How To Offer Quality Customer Service
About Author