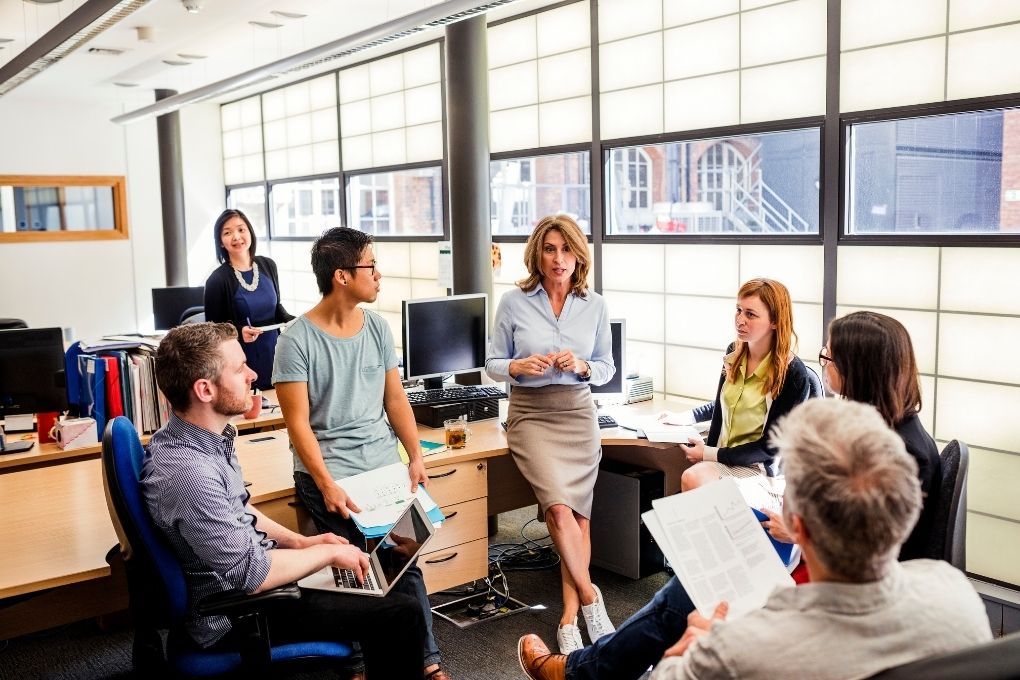 "What you don't say about your company, others will say for you." This expression makes more and more sense, especially in the current context in which we find ourselves. For this reason, it becomes increasingly important to consider communication as a key to the development of the company.
Many brands already understand that strategic communication is a fundamental business tool. It does not seem possible to carry out a business plan without establishing the bases of its communication. We know that the pandemic has accelerated communication and marketing strategies to conquer the top of the mind of potential customers. However, communication strategies do not always work, and, in most cases, it is because they are designed independently of the companies' global systems.
And it is that, on certain occasions, communication campaigns are usually entirely theoretical. The part of the action that is the most important can be left in the background. We may have conceptualized very well and defined our audience perfectly. But if we do not carry out actions aligned with this first part, we will probably not see the success we were looking for when preparing it.
Another reason that sometimes generates frustration is that the objective is far from executing the communication strategy. For this reason, the results are not as expected, and we believe that communication is not working.
All of the above confirms that communication is, without a doubt, a critical factor in helping companies grow. But, if it is not designed and executed by expert professionals, it can be the opposite.
In this way, for communication to be a lever for real growth, it must meet specific requirements.
It starts from the fundamental values ​​and culture of the company, its managers, and the team. It is useless to base a communication strategy, for example, on the importance ​​of sustainability if these are not part of the company's DNA and culture. When communication conveys the company's value proposition and storytelling, there must be a coherent reality behind it.
Active listening and incorporation of new consumer trends and needs. Brands must listen to their consumers, what they criticize, where they are going, what trending concepts, and which ones are disappearing. Brands can listen to society's preferences and predict changes through more traditional market research and open dialogue on social networks and other platforms. For example, the recent trend to reduce meat consumption and a more vegan or flexitarian style, or the interest in the environment, leads to being willing to spend more money for a product that is respectful of the environment or origin. Fairer from a social point of view. Thus, brands incorporate products and include people who share the same culture in their culture and values, transforming the organization.
Evolving messages and creating corporate identities. Corporate identity is not just visual branding; it is a culture, a way of speaking, presenting images, and even the very image projected by its managers. Companies must transmit their messages both in external and external communication, and all the details must communicate the same philosophy and culture. Only in this way can communication be promoted as a strategic tool.
Engage employees to turn them into ambassadors. Internal communication has always been forgotten in communication. In recent years, with professionals changing projects more frequently, it is necessary to convince and commit employees to the project. With the transparency of social networks, it is also essential that they transmit your company's values. At this point, it is necessary not to confuse involving with decentralizing. And it is that communication is everyone's business, but execution must be centralized. Although the recommendation is always to apply the company in the design of the strategy, an implementation must be consolidated either by the internal communication department or by the communication agency. The execution must be centralized so that the consumer perceives the brand in a clear, aligned, and direct way.
It must involve managers and directors at the highest level. Without the conviction of the highest management that communication is a strategic tool, it is impossible to make it so. The Dicom figure must be integrated with a relevant role in the Management Committees. We still see that in some companies, the Dircoms do not participate in decision-making in a way that they can change the direction of the company. Often they still get everything done and decided, without understanding that their role is in the decision-making itself. In some companies we have worked for, radical changes have been noticed when even when they let the agency and the PR and communication teams intervene in the initial stages of launches,
It must be specific to each audience, and we must know what messages to send to each audience and the platforms that work for them. Another aspect that usually fails at this point is that we believe that anyone can execute communication, and that is a fundamental error of many companies. Professionals must perform communication strategies just as a doctor is in charge of operating or a veterinarian who attends to animals. The same happens with communication, and it must be in the hands of experts for its development to be effective. At this point, it is also essential to make it clear that we always prioritize quality over quantity. In other words, the number of channels that we have open is not proportional to the success of our communication strategy. For example, That Instagram is the social network with the most users does not have to mean that the brand's target is in that channel. For this reason, it is so important to know the mark and that the communication is 100% aligned to it to identify the channels that are useful for our communication campaign to impact our target audience.
You must anticipate possible crises. Another of the great forgotten in planning are potential crises, more achievable and faster each time due to the instant exposure we have on social networks. Security risks, data protection, compliance with regulations, and information control increase chances that can lead to reputational problems in the media. 
It must be fast in the changes. Rigid and highly hierarchical organizations that do not allow quick changes and agile decision-making will not be able to adapt to the new reality. The strongest will be the one with the ability to adjust to each unique situation communicatively.
They must convey human stories. It can be transmitted emotionally through the stories of its managers, their consumers, and their environment. Brands no longer sell products. Brands tell stories. They make us part of them. They involve us and reach consumers by appealing to emotion. They know that we are people, and we will empathize much more with a brand that creates a beautiful story to sell a product than one that offers it without further ado. Thus, the concept of storytelling becomes relevant, including reports that appeal to the most human part of the audience to generate greater empathy and credibility.
It must be consistent. This is usually an aspect that is not considered correctly: when the communication strategy is developed solely from the marketing and communication department, disconnected from the rest of the departments. The ideal way to design a communication strategy is to involve the different departments, in such a way that through a "strategic committee," we can shape a communication strategy that is fully aligned with the company's global strategy and that, by, therefore, be utterly consistent with the brand. Otherwise, not only will clear and visible results not be obtained but internal noise will be generated that will be transmitted to the outside, with inconsistent and different messages.
Also Read : Social Shopping: How To Increase Sales On Social Media
About Author