First Steps On Instagram – This Is How You Get Started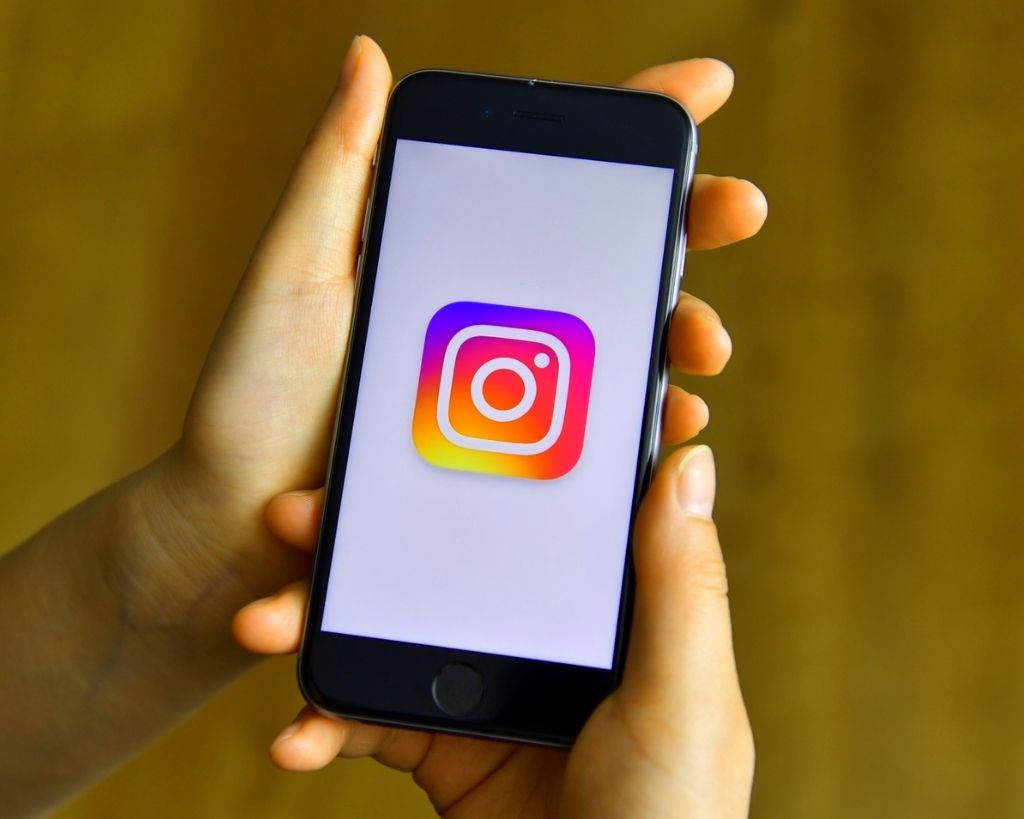 Those who keep up with the times use Instagram – word of that should have got around to you by now. If you look back at Instagram history, you can see an impressive career that the network has made since its launch in 2010. The younger generation of up to 35-year-olds, in particular, spends around half an hour on Instagram every day and sees Facebook only as the second most important social network. First Steps On Instagram – This Is How You Get Started.
So it is time you considered Instagram as a social media channel for your online project. So that you can actively participate in the photo and video service, you, of course, need an account. In this post, we will explain how you, as an entrepreneur, can take your first steps on Instagram and avoid beginners' mistakes at the start.
Setting Up An Instagram Account Made Easy
Instagram is designed as a platform that best develops its fascination with mobile devices. Although there is now the possibility of accessing Instagram via a browser – for example, via the desktop PC, not all features and tools are available with this option. Therefore, step number one is to download the Instagram app for your iPhone or Android device. Instagram first appeared iPhone-exclusive in 2010, and developers still prefer to use the iPhone app. So if you have several smartphones in use, it is better to use your Apple device for Instagram.
When you open the app for the first time, the usual registration process begins. Remember that in the future, your colleagues may also have access to the Instagram account and register accordingly with an email address to which you can share entries.
The option of logging into Instagram via your personal Facebook profile is not advisable. You can change the username later, like the password for Instagram, but the username is still essential because this will be placed prominently on your future profile and used as a tag.
Typically, you will choose the name of your company or project as your username on Instagram. If this is already occupied, it is a good idea to add an appendix to the name, for example, "official." Now the app will guide you to fill out the profile. The following are queried:
Name:

In contrast to the username, names can appear multiple times on Instagram. So here, you enter the name of your online activities.

Profile picture:

This is displayed in a circle on Instagram in the format of 110 by 110 pixels. Use your logo or a photo that shows you well.

Website:

Initially, this is the only way to link to your website from your Instagram profile. Therefore, it is advisable to use a trackable URL with which you can see what traffic is coming from Instagram.

Profile:

Here, you outline the content that can be expected from your Instagram channel in a maximum of 150 characters. This is where you can also include a hashtag or two related to your product or service.
Private information such as email address, telephone number, gender, and date of birth are not displayed publicly on Instagram. However, the phone number is suitable for two-step authentication on your Instagram account.
It would help fill all fields on your Instagram profile with content. Don't worry: you can edit all entries later and so on to fine-tune your appearance. The information must be compact and correct. If you are on several social media channels and maintain your internet presence, please make sure to achieve recognition value with a photo, slogan, and the like. This means that other Instagram users know for sure that they are dealing with you and your company.
An important note for setting up your Instagram account for the first time: The app will suggest whom you could follow. Skip this step as long as you have not yet provided your content. Because without photos, your Instagram channel is not attractive for a so-called follow-back.
Also Read: Paid Facebook Groups: How To Use The Exclusive Communities
The Differences Between A Private Profile And A Business Account
You intend to use Instagram professionally. Therefore, the logical consequence is to set up an Instagram business account directly. In addition to the functions of a private reserve, this also offers access to Instagram's analysis tools, the option to place advertising, and the option to publish an email address, telephone number, and postal address in the profile for making contact.
The business account on Instagram is free except for advertising, and therefore it is advisable to use a professional profile right from the start. The only requirement for the setup is an existing Facebook page on which you are registered as an administrator. With this Facebook page, you will connect your profile on Instagram under the menu item "Switch to the company profile." The whole thing only takes a few minutes. It is a priority because the analytics tools are only applicable to posts published after the profile has been switched from private to professional.
By the way, there is no evidence that Instagram's algorithm gives preference to private accounts over company profiles.
The Essential Functions Of The Instagram App
Your company profile is now active, and the app started. At the bottom of the screen, you will find five symbols that you will have to deal with regularly on Instagram from now on. Viewed from the left, these are:
The stylized house (home icon) takes you to the actual Instagram feed, the heart of this social media channel.

The magnifying glass lets you search for names or hashtags or discover posts that Instagram suggests to you individually. There is also the option of being inspired explicitly by topics such as art, sport, or style.

The plus button is the one under which you create your posts.

The heart stands for "Activities," and there, you can see who has liked your posts, who is following you, and which posts from third parties your followers like.

The stylized half-body symbolizes the menu under which you manage your profile. The function with which you can convert the private account to a company profile can also be found here.
At the top of the screen, you will see three more symbols:
The camera

allows you to take photos and record videos from within the app.

The TV takes you to IGTV (Instagram TV), where longer videos are playing.

The paper plane is the button for direct messages.
You can't go wrong with your first explorations on Instagram as long as you don't start posting yourself carelessly. So try out the different buttons and get an impression of what Instagram feels like. In further articles, we will detail which functions you use and how most sensibly for your goals.
The Specific Vocabulary On Instagram
As the power users of this social network call themselves, Instagram uses several terms that you may still be unfamiliar with or whose meaning you are not sure about. Number one is hashtags. This refers to words, abbreviations, and short sentences written without spaces and preceded by a hash sign (#). The hashtag #ZSMMN propagated by the DFB for the national team mutated into a laughing stock during the World Cup and should be called "Together." The hashtag #MeToo made it into the news and a separate Wikipedia entry in the course of reports of sexual harassment. The topic of hashtags on Instagram will occupy us in more detail, for the moment brief explanations for some often used:
#tbt stands for "Throwback Thursday" and goes back to the tradition of constantly posting a photographic review of the past on Instagram on Thursdays.

#nofilter means that none of Instagram's filters were applied to the posted photo.

#latergram states that a photo was taken earlier than at the time of the post and thus played with the live character of Instagram.

# like4like and # follow4follow count as community hashtags and promise to thank you for being alike with a like or to follow new followers as well.
But what are these followers anyway? On your Facebook page, they are called fans, and on Instagram followers – this always means the group of people or other project pages who have subscribed to your posts. The number of followers an Instagram profile has is also displayed there and provides information on how popular an account is. You will be interested in gaining a lot of active followers. We explain how this works in a separate article. Conversely, the following describes the dynamic act of subscribing to other Instagram accounts.
User names can be hashtagged on Instagram. But when tagging, i.e., a profile is to be marked on a post, the user name is linked with the at-sign (@). So the tag is something like @instagram for the social network's profile. You mark other profiles or are labeled accordingly by others with an @ title. This also applies to messages exchanged with one another.
Finally, emojis are these tiny pictograms with which feelings can be expressed, and even small stories can be told. Instagram supports the standard emojis, but you have to install a keyboard layout that supports such emojis. This also makes sense because emojis are allowed as hashtags on Instagram.
Conclusion: First Steps On Instagram – You're Done
Your business account on Instagram is probably now live, and you take the chance to look around on this social media channel. You will already know some typical behaviors from Facebook and Co., other details from Instagram may seem new to you. But the first step has been taken, and from now on, it's about building your community on Instagram with a clever strategy and, of course, producing suitable content that will move your company forward.