Paid Facebook Groups: How To Use The Exclusive Communities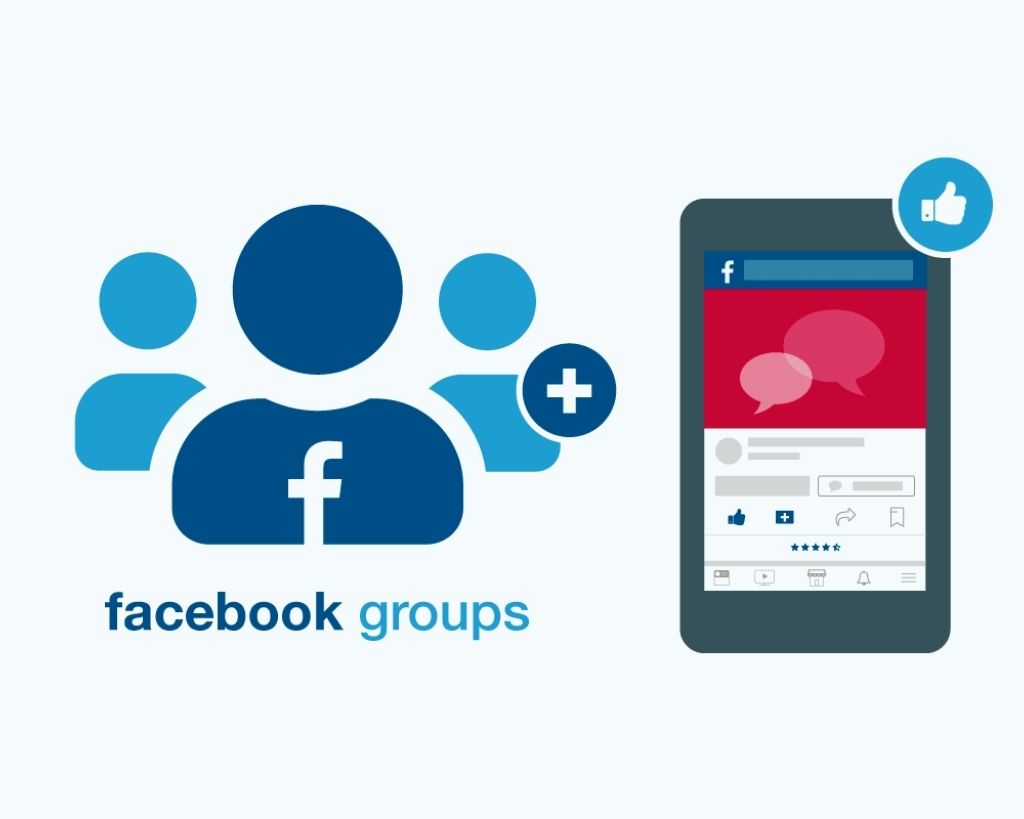 This year, many internet giants discovered the subscription model for themselves. Facebook has now announced closed, paid Facebook groups with a significant update. What will change for community operators, and how do you use the feature for your customers?
Mark Zuckerberg focused his successful Facebook model on communities and interaction from the very beginning. With the new development of doing more and more deals in the network, however, it primarily meets many commercial users' demands. Facebook isn't the only company to discover that people like to pay for good content. What began with services like Patreon and Steady, with which creators can get support from their fans, finally came to the video portal YouTube.
What Are Facebook Groups For?
While there is an equivalent entertainment value for exclusive video content or the support of a channel on Twitch or YouTube, the benefits of a paid Facebook group cannot be grasped immediately. Facebook groups exist on every topic and hobby. There have always been particularly specialized groups, such as certain nutritional styles, technical issues, political interests, or sports. As long as they exist, these groups are administrative overhead. Regional laws force the group admins to moderate contributions, cooperate with security authorities, or settle private disputes between members.
However, the time factor is only one reason why paying high-quality memberships is a good addition for the users themselves. Because some members have more specialist knowledge to offer than others. What would you say if a veterinarian in your area ran a Facebook group in which you can easily ask your technical questions openly for a few euros a month – perfectly moderated and professionally answered? This model is conceivable for many subject areas.
Also Read: The Most Important Social Networks At A Glance
Better Admission Control For Groups
However, the advantage of an exclusive paid Facebook group is above all that which previously only secret, closed, and therefore difficult to find groups offered. Spammers, troublemakers, and trolls do not pay an entrance fee. The higher the subscription costs for the community, the greater the chance that everyone present is interested in the topic. Be it the exclusive videos and posts of a celebrity, DIY tips from a well-known interior designer, or dating communities.
With this new function, the latter is suddenly a real option again. Until now, members had to fear that they would fall victim to fake accounts in open dating communities. Closed, paid Facebook groups also offer a protected framework for erotic and adult content in general.
The selection of which content users would like to consume in a moderated, regulated environment exclusively then, of course, determines the meaning and success. Anyone who has created an open group on a popular topic so far could be sure to attract hundreds of interested members. This also enabled products and content to be advertised more quickly. This option must then be placed at the back of the paid group; after all, the users are already paying for a membership and probably do not want to see any additional advertising.
Facebook Introduced This A Few Weeks Ago
Facebook is likely to have plans on how this subscription model can be promoted further. However, what we currently know about it is reason enough for marketers to take a closer look. Initially, however, only essential functions were presented.
The Facebook Algorithm Has Been Revised
Everyone who works with Facebook should be familiar with this function. The Facebook algorithm was changed to focus more on direct contacts and groups again. Pages are rated as less critical. So even if users interact with your site daily, their friends will be shown to them first. Sponsored posts also remain a sideline. They can still be purchased but will not appear more frequently. This means that advertising in the feed is still an expensive option that reduces spam for users.
Facebook Groups Are Becoming More Critical Than Pages
The more the network has grown, the more it crystallized that natural communities do not arise on pages. They appear in direct contact or groups. Professionally, you have not been allowed to use your private profile exclusively for a long time, so in the end, you only have to set up a well-moderated group for your customers. This is also displayed more frequently due to the changes and reliably informs members of new posts if they want to see them.
Paid Facebook Groups Are Coming For Everyone
Facebook has now also announced the subscription above feature with the focus on groups. It should be available to everyone. Those who offer a paid group also enjoy fast customer support. The functions have been expanded. You can now automatically send rule violations to the user who commits them. The note is pinned to the relevant post. Anyone who disturbs them is thrown out of the group with just two clicks. There you can also set that all of his posts disappear with him. This effectively removes spam and makes the group more attractive. You are paying users particularly like this.
Are Paid Facebook Groups Worthwhile For Me?
The big question right now is who will exclusive communities pay off for? Chances are, like before on YouTube or with podcasts and other media formats, a little luck combined with advertising will be needed to build a community. Nobody can confidently say that any training or content you offer is attractive enough to pay users.
It helps if you have expert knowledge and good media skills and can get involved with and moderate a large group. In any case, the content should be of such high quality that you would pay for it privately. A local dating community, for example, only becomes interesting if dating games or parties are held on-site regularly. Training videos and streams must be complemented by excellent handling in the conversations. Those who only "post in front of themselves" shouldn't keep their subscribers for long. In return, the new feature offers you a relatively simple tool to expand your business and to be successful in your branch.
About Author