Facebook Ads Texts: 9 Tips For The Perfect Copy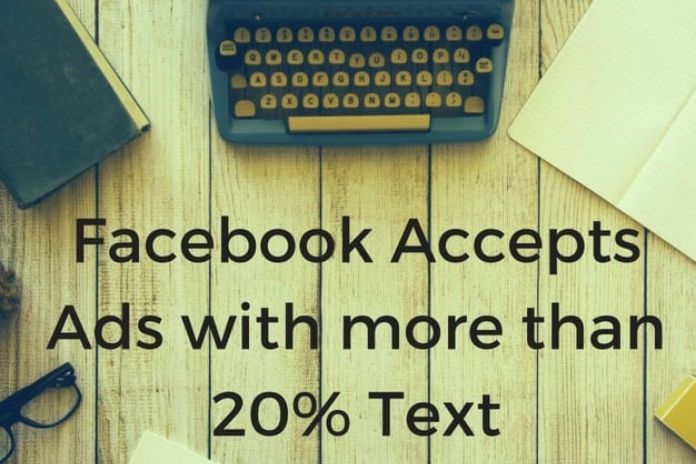 The Facebook feed is hotly contested as an advertising option. If you want to assert yourself here, you must attract attention with strong images and text passages because only advertisers who stand out from the crowd have a real chance of generating income through their Facebook ads. That's why we're showing you here how you can design your Facebook Ads texts in a sophisticated way and give you nine tips on how to encourage Facebook users to click.
What Is Facebook AdCopy?
The texts of a Facebook ad are referred to as Facebook AdCopy or Ad Copy. The short attention span of social media users forces advertisers to stand out – on the one hand with video and image ads, on the other hand with concise, eye-catching Facebook ad texts.
The text for a Facebook ad is made up of:
Primary Text (Description Above The Ad)
Caption (Overlay)
headline
Link description
When scrolling through the feed, the caption stands out, both positive and negative. If an ad is full of text, it will exceed the audience's attention span. But the other texts should also remain manageable. Facebook recommends the following scope:
Primary text: 125 characters
Headline: 40 characters
Description: 30 characters
Is The Text In Pictures Allowed In Facebook Ads?
For a long time, Facebook ads did not contain more than 20 percent of the text. Advertisers could use Facebook's free text overlay tool to test whether their ads met the criterion. In 2020, however, Facebook discontinued this policy and took the tool offline. Since then, marketers have been able to add as much text as they want to their Facebook ads.
Nevertheless, Facebook still recommends observing the 20 percent rule. On the support side, the social media network justified this by analyzing the ad characteristics, which showed that ads with less text are still more successful.
Offer your target group added value and do without sales slogans in your Facebook ad. An expressive copy is much more likely to set you apart from the competition and at the same time strengthen your brand awareness.
Facebook Text Overlay: Why It's So Crucial
Facebook Ad Copy, which is placed over an image or video ad, catches users' attention if it is implemented well. Therefore, it is also significantly involved in whether a user will like, comment, share, or even click on your ad.
The interactions are critical as they provide the relevance rating. Suppose an ad is liked particularly often, its relevance for the target group increases. This, in turn, means that it is played more frequently and can therefore generate better clicks.
Tips For Compelling Facebook AdCopy
Below we give you tips on how to ensure that your Facebook Ads text is convincing and that the conversion rate is leveraged:
Talk To And To The Target Group
The first step in any marketing campaign begins with target group analysis. Only those who know their potential customers can address them specifically and offer relevant offers. In addition, the definition of the buyer persona provides information on the style guide – i.e., how your texts should be formulated.
Record the tonality, form of address, and other characteristics so that you can implement them in your Facebook ad texts. If your target group consists largely of Generation Z and you see them in your Facebook ad copy, your target group probably does not feel addressed. If, on the other hand, you convince with a trendy slogan that you tailor to your brand, you are sure to attract the attention of the users.
Use Emotions
Storytelling is also a suitable means in advertising copy to address the target group emotionally. By addressing pain points and needs and skillfully packing them into your Facebook Ads texts, the likelihood of interaction is higher. A suitable method for this is the SQM text formula.
Make A Statement
Catch the user with clear statements and appeal. Also, questions are excellent, allowing it to remain with the person on your Facebook ad.
Forget Empty Phrases
Use relevant words in your ads to burn yourself into the minds of the target audience. Selling phrases are out of place here. Instead, use positively charged words that arouse emotions in the readership.
Possible words to motivate your target audience are:
guarantee

New

Win

Benefit

Save

Unique
Here, too, it is important to consider which choice of words suits your target group and, of course, your brand. It is best to define a pool of words that make up your brand identity.
Format Facebook Text: Be Creative
Text is not just text. In particular, in social networks, you have a wide range of design options available to give your Facebook Ads texts that special something. Emojis brighten up your AdCopy and also provide visual elements. By paragraphs or fat overrides raise issues forth and break text deserts.
The text on the picture should also be presented concisely. Use contrasting colors to distinguish the copy from the picture or video background and achieve a high legibility level.
Never Forget The Call To Action
The heart of every ad is the Call To Action. Because the overriding goal of an advertisement is, of course, that it is clicked on and ideally leads to conversion. However, if users do not know what to expect and what to do, the expected click rate will not materialize.
Give clear instructions for action with added value. The user should know exactly what to expect before the click. If you are convinced with a competitive offer, the conversion is not far.
Avoid Mistakes
Misspellings can directly spoil the first impression of your ad. It is therefore imperative that you avoid spelling mistakes. Always have several people proofread your texts to guarantee high quality.
Conclusion: Gaining The Target Group's Attention With A Relevant Copy
Facebook ad copy is under tremendous pressure to get noticed in the seemingly endless feed. After all, they are jointly responsible for the success of a placed Facebook ad. Leave the phrases of the sale aside and use emotional and meaningful words instead. Also, stand out visually in the feed and attract new customers with a value-adding Call To Action.
Also Read: How Does The TikTok Algorithm Works?
About Author