The Most Important Social Networks At A Glance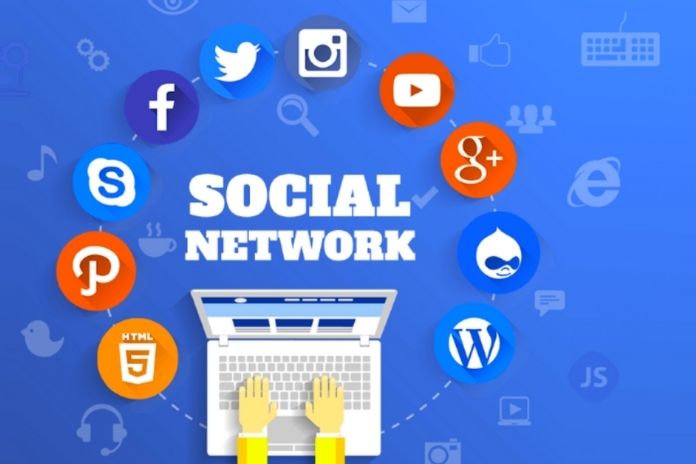 The vast majority of companies are involved in social media marketing. In the latest study, almost 80 percent of the companies surveyed are now on social networks.
Because social media have long since become an important part of corporate communication. As a result, companies achieve increased brand presence, more leads, and increased sales.
Social Networks – List & Tips
The following list explains the most important social networks and how you can best present your content there.
Facebook
The world's largest social network has 2.38 billion active users. You should create a company page there to stay competitive – 65 million companies are already using this marketing tool.
A company page helps you develop your brand, build a community and get in touch with customers and prospects. Facebook also provides you with a valuable analysis tool with its Page Insights.
Instagram
The linchpin on Instagram is aesthetics. That's why a lot can be achieved in the photo-based app with the perfect presentation. Around 25 million company profiles are already registered and operate online marketing in this way.
With over 800 million active users per month, you can reach many different interest groups and promote your content through the targeted use of generic and specific hashtags.
This strengthens brand awareness and allows you to win new customers with appealing images of your products.
YouTube
YouTube is the most popular video platform in the world. It currently has 1 billion users, and the video format offers optimal conditions for professional storytelling and the opportunity to present your brand in the best possible light.
Of course, the ever-own channel with videos to feed is time-consuming but pays off in the long term. Companies are rewarded with greater exposure and also have a wealth of video material for content recycling.
Vimeo
It is considered the alternative to You tube: Vimeo is the second most popular video portal with 35.5 million monthly active users. If you would like to upload high-quality videos here, it is best to set up business access.
This way, several team members can be added to the account and insert notes in videos. In this way, you can accompany visual projects in a team.
There is also the option of integrating CTAs into the player. This is how you get more leads and conversions.
XING
The career network is particularly well suited for B2B marketing as it is naturally designed for professional networking.
With the advertising tool XING Ads, companies increase their range. The advantage: XING uses user-based data to determine your target group. So your targeting has a high hit rate.
LinkedIn
LinkedIn is the big brother of XING: The social network for professional contacts has 500 million users spread across the globe. The international orientation of the portal offers opportunities for exchange with professionals from all over the world.
In addition, your brand can be promoted there on a large scale. Current trends in your professional field are also quickly reflected here – by sharing and creating content, you can influence your industry and establish yourself as an opinion leader.
Pinterest
The Pinterest digital image library attracts 291 million monthly active users. Members can create virtual pin boards using the internal image search engine.
Most of the Pins are linked to websites. You will be forwarded if you click on such an image, so the function is particularly promising for companies.
Since the users are already looking for interesting ideas and beautiful products on the platform, the willingness to buy is correspondingly high. Companies can therefore pick up users right in the middle of the buyer's journey.
Snapchat
Teenagers primarily use Snapchat: of the 190 million daily active users, over half are minors. Therefore, the app is particularly suitable for companies with a young target group.
Multimedia messages such as photos or short videos are sent on the platform. Companies can use these formats to provide insights into their day-to-day work and to generate brand awareness.
TikTok
TikTok has around 500 million monthly active users. They mainly post and consume videos they have made themselves and are accompanied by music.
The platform is a similar case to Snapchat: it's mostly used by teenagers. The network is particularly relevant for companies with a young target group.
Companies can score points here with creative spots and create brand awareness. One possibility is to jump on viral trends and adapt the content accordingly.
Reddit
In March 2019, Reddit had almost 1.6 billion unique visits. The members of the huge online forum are organized in over 130,000 interest groups.
These so-called "subreddits" offer excellent opportunities to conduct market research. You can also easily network within your industry via subreddit.
"Promoted Posts" are worthwhile to attract customers and get people talking about your brand. You can then analyze the results in the integrated dashboard.
Twitter
The microblogging service Twitter grants its 321 million daily active users a maximum of 280 characters per tweet. With such mini-posts, you can stay present in the B2B area: Because Twitter allows you to upload contacts from your smartphone.
The platform is also suitable for making new professional contacts. Continuously share and post relevant articles to establish yourself as an expert within your industry. If you are retweeted, that's all the better, of course, as it increases your organic reach.
Twitter is also interesting for B2C companies, as you can give personal insights through your tweets and thus arouse customer sympathy for the company. Thus, a Twitter account is also an advantage in terms of customer loyalty.
About Author