Social Media Optimization: What Is It And How To Apply It?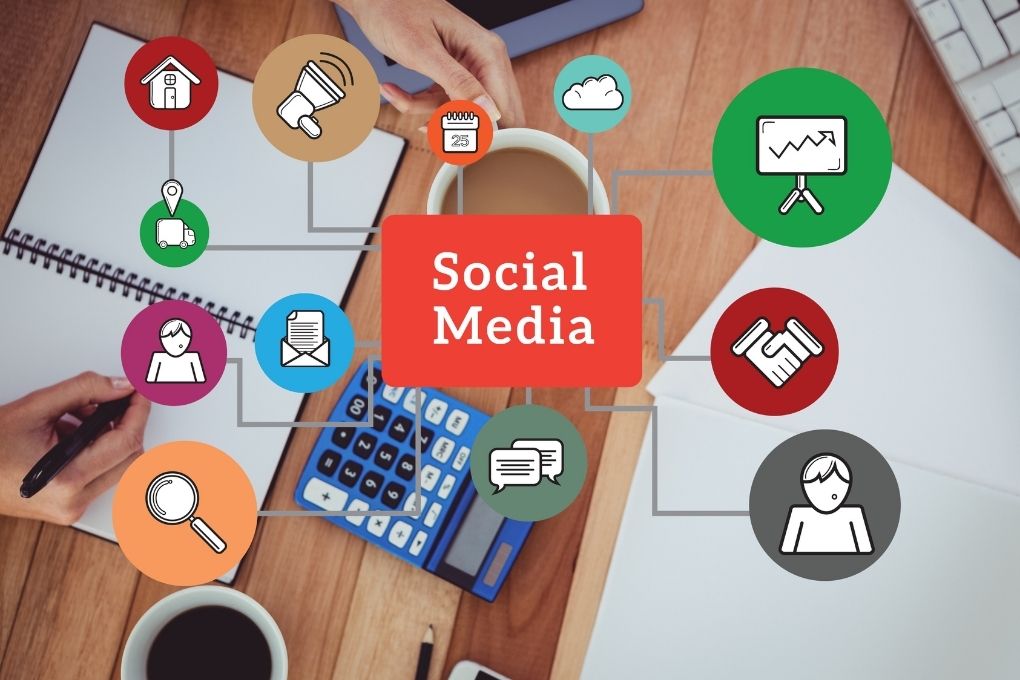 The SMO , or  Social Media Optimization is the optimization of content for social networks. Although in this case we must understand social networks in the broadest sense and include forums, blogs and microblogs.
SMO could be simply defined as SEO applied to social networks.
According to Wikipedia , the SMO could be defined as "the set of actions that are carried out in social networks and online communities with an advertising purpose"
What SMO does not mean is to create a profile on each available network and replicate the content published on each of them.
What SMO does mean is defining a clear strategy for optimizing the content published on each of the chosen social networks.
A good SMO strategy should take into account the search engines and even more the user experience.
Providing content to the user that is optimized in terms of SEO and that is of quality will also make its dissemination easier and increase engagement  by users.
So how do you take advantage of SMO to improve the effectiveness of your marketing strategy?
The goals of an SMO strategy
The main objectives of a Social Media Optimization strategy are:
generate traffic
The main objective of any Social Media Optimization strategy is to generate traffic and bring new users to the website through social networks.
Improve reputation on the web
It is important that the brand has a good online reputation, that it has a positive brand image and that it is positioned optimally in the SERP.
Strengthen interactions with users
It is very important that the content that is shared arouses some type of reaction in the users. If there are no comments or "likes" Google and other search engines will consider the website of little relevance.
The key steps to optimize content on social media
Choosing the right platforms for your content
Social networks have become a necessity for companies, but they are not always aware of the potential offered by the correct use of networks and do not take advantage of them in the correct way.
You don't necessarily have to be present on all networks if you don't analyze where your target audience is and act there.
Create value content
Content is king and should be taken into account as the first point before creating any Social Media Optimization strategy plan.
Before optimizing content for SEO, it is important to make sure that it has value for the user. Is it interesting? Does it solve any type of doubt or problem that users may have? If the content does not add value, it is difficult for users to share it.
To each network its content
It is very important to adapt the content to each network that is included in the social media plan.
Posting on Instagram is not the same as posting on Linkedin.
Facebook is used especially for fun, Linkedin to build professional networks, Instagram to share moments of everyday life through photos, Twitter to start debates and conversations on a given topic, YouTube to transmit content in the form of video and Pinterest to look for ideas and inspirations.
Each network has its characteristics, its tones and its predominant public.
These factors must be taken into account before sharing the same post on each network without making any changes.
social media icons
Before optimizing social network, it is convenient to place visible and prominent icons of these on the web so that they are visible to the user.
Among the objectives of Social Media Optimization is to facilitate user actions.  For this reason, it is essential not to forget at any time what needs to be done to achieve a positive user experience.
Optimize titles
The title represents the first contact the user will have with the content. A poorly placed or inconspicuous title can make the user choose not to continue reading and leave the page.
Finding the right words is difficult but necessary. It is also important to insert the keyword in the title.
The goal is to make the title catchy and encourage the reader to continue reading.
Optimize profiles
There are several sections that can be optimized:
Name: putting your own or company's full name allows you to be easily found
Photo: whether it is the company logo or a personal photo , it is very important that the photo is of good quality and that it conveys professionalism
Cover photo: many companies neglect their profile cover images; actually offers a peculiar form of personalization that can strengthen the image and values ​​of the brand
Descriptions: in a correct Social Media Optimization it is essential to put the chosen keywords in addition to the title, in the descriptions. They will help you rank in search engines. In addition, the description should be simple and not too long.
Do not forget about the images (and videos)
A fairly common mistake when optimizing content is to limit yourself to text and forget about audiovisual elements
In a world increasingly overloaded with visual stimuli, images and videos represent valuable content to capture the user's attention and to enrich the content.
easy sharing
Content is more likely to be shared if it has one-click social sharing buttons .
In the event that the page has a lot of engagement, it is also a good idea to show the number of times the content has already been shared, to generate greater trust.
Without a doubt, social networks play an important role in any marketing strategy.
Social Media Optimization is a step to include in a broader Social Media strategy  and, like all digital practices, it works and produces results in the medium and long term, it is only coordinated with the other practices.
Knowing how to carry out a good Social Media Optimization is what can make the difference and achieve the complete success of a project.
Also Read : How To Offer Quality Customer Service
About Author