New Mobility And Blockchain: Urban Mobility Of The Future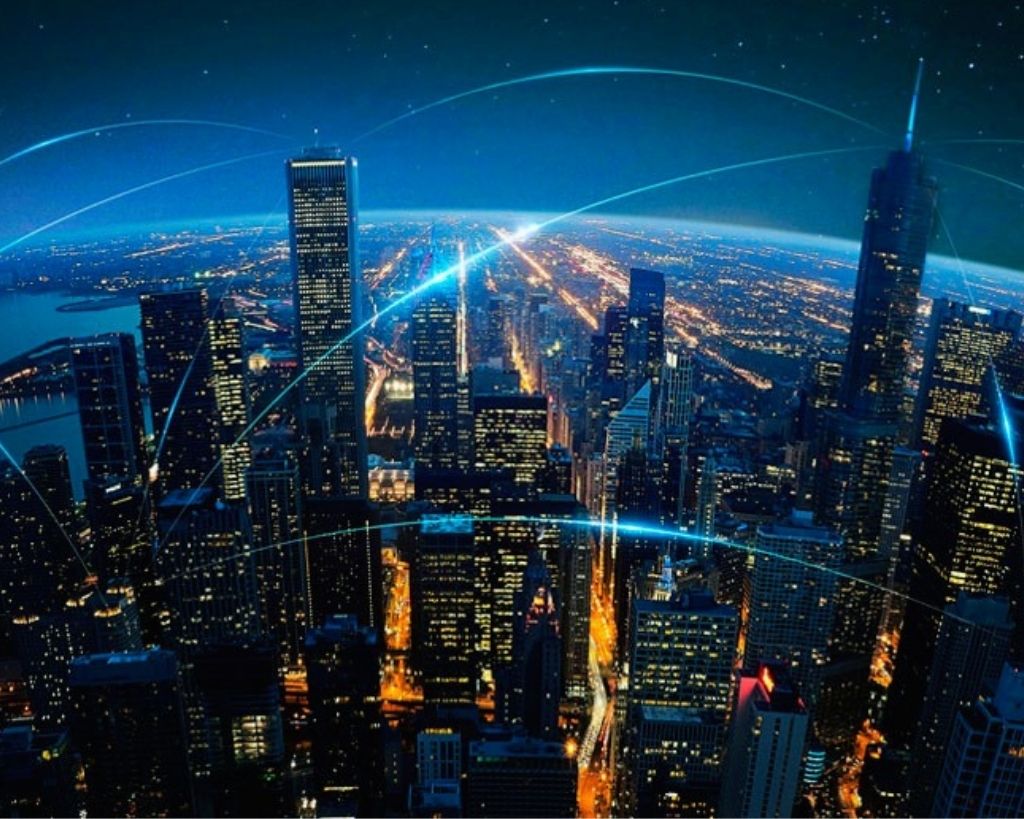 Growing cities require new forms of mobility. Many concepts and providers spring up like mushrooms under the catchphrase "New Mobility." They all want to make the future of mobility more sustainable and efficient. The blockchain can help to link various mobility providers very efficiently with new partners.
The decentralized blockchain technology further enables a contemporary intermodal, networked, and needs-based mobility landscape.
The blockchain-Technology is considered to be perhaps the greatest technological advancement after the Internet. The blockchain was originally developed to send money 'peer to peer over the Internet – without intermediaries such as banks. This was achieved through the invention of Satoshi Nakamoto (pseudonym). A split ledger, which maps the encrypted transactions between all network partners, makes the technology particularly secure, non-forgery, and transparent.
Many different parties working together along the value chain can communicate in real-time. The possible applications are now huge – from international payments to supply chain management or healthcare to mobility.
Also Read: The Way To Intelligent Data Management In The Cloud
Decentralized Transaction Network
With the decentralized blockchain technology comes the new protocol structure DLT(Distributed Ledger Technology) is used. This is a special form of electronic data processing that enables all participants in the network to share read and write access.
Assuming you have the right key – private and public key – to decode the information. And everything in parallel and in real-time. In contrast to a centrally managed database, there is no need for a central instance to generate new entries in the database and check their correctness in such a network. At DLT, this is done through decentralization because every party in the network can do so. The principle of trust – as it is otherwise defined by an authority such as the state or the bank – is changing fundamentally since values,
Safe Ecosystems
DLT with DID (Digital Identifiers) and the Internet of Things (IoT) creates completely new potentials for ecosystems. We can network people, objects, and companies in an identifiable manner. DID is a type of identifier that enables a verifiable, decentralized identity. So every user, every device, and company has a unique identification code. All transactions within the network are encrypted; the network nodes involved check and confirm them.
The data, therefore, belong solely to the network partner acting accordingly because they are inextricably linked to their respective digital identities. This solves the Internet problem we currently do not know in virtual space, which is really on the other side of a transaction or communication. With the help of clear and secure connections from DLT and DID, entire ecosystems can be rethought, and numerous synergies can be created.
Tomorrow's Mobility Needs Innovative Approaches
Growing cities and increasing CO2 emissions in connection with steadily dwindling resources require new forms of mobility. Accordingly, various concepts and providers spring up like mushrooms under "New Mobility." They all want to make the future of mobility more sustainable and efficient – whether with e-scooters, e-bikes, or car-sharing offers.
However, they all work independently of one another, and so the use of each request usually requires a separate account or app. In addition, there are traditional mobility offers of local and long-distance public transport, which are generally just as unconnected to other providers. This is an extremely fragmented mobility market in this country.
Everyone Cooks Their Soup
It quickly becomes clear that there is a lack of networking that would enable synergies between the individual providers and make it easier for mobility customers to combine different offers and verify, book, and pay.
Many previous solutions are based on integrating a partner into your solution one after the other. Accordingly, large aggregators try to conquer interface after interface – a laborious, time-consuming, and costly process. In addition, it offers no incentive to strong, already established market participants because, in this way, they would lose the valuable interface to their customers and would also have to pay for the service.
Blockchain Technology Meets Mobility
This is where decentralized blockchain technology comes into play: New partners can be linked with others very efficiently if you use it to bring together different mobility providers. Like a coupling field with a connector strip, the partners dock once via a bridge. They automatically have access to the entire ecosystem, provided their digital identity consent.
The decentralization offers the advantage that each partner in the ecosystem can also integrate the services of the others: Each of them can then bundle and provide the various benefits of the others in their marketplace.
This technology, therefore, has the potential to create end-to-end mobility across cities or even countries. Roaming service is possible, as we know it from cell phone contracts. The product is then no longer the individual service "Scooter green" or "Car Sharer blue," but "All you can move" in color, offered by a kind of mobility alliance.
This means that mobility alternatives are more easily accessible to customers of urban mobility because they no longer need umpteen different apps for booking, paying for, and using various mobility services.
But not only the connection of new partners is made easier by the decentralized blockchain technology, but the blockchain also maps the entire process like a digital notary. The so-called Transaction-as-a-Protocol facilitates the payment modalities, sales distribution, identification, verification, and digital contracts in the form of smart contracts, i.e., programs that log a transaction and automatically ensure that the underlying conditions are complied with.
Conclusion
The decentralized blockchain technology enables a further step towards a contemporary intermodal, networked, and needs-based mobility landscape that meets the users' needs. Decentralized networking makes it particularly secure, and its marketplace character enables the numerous fragmented mobility services to be linked. The use of decentralized blockchain technology can change the entire (urban) mobility in the long term.
About Author