Avoid Feedback Loops – The Eight Best Tips & Tricks For Designers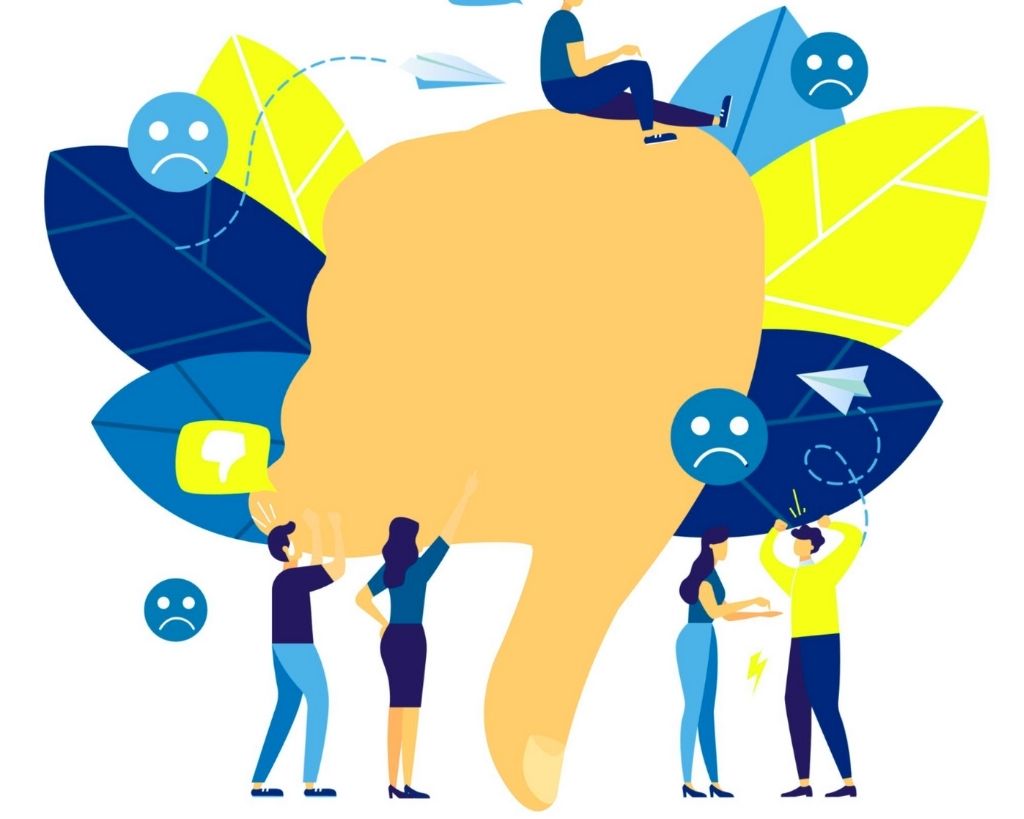 Feedback loops are also an important tool for every self-employed person to complete jobs. This is the only way to bind customers to your company. They are very important, especially for you as a graphic designer or web designer. As time is money, there should always be an endeavor for feedback, but these feedback loops should be kept short. Below you will find our eight best tips for avoiding endless feedback loops, how you can achieve this and communicate effectively with your customers.
Tip 1: The Correct Order Clarification
In some cases, an order or project is doomed to failure before it begins. This is mostly the case when it is not clarified exactly and clearly what the customer wants.
The Right Order Clarification
At the very beginning, it is therefore important that you clarify with the customer what exactly his assignment should look like to you. To do this, you should adhere to the following steps.
Why ?:

You have to work with the customer to find out exactly what he needs and what goals he wants to pursue with it. What is the reason for the order?

Why ?:

These can be very different reasons, for example, a takeover of a business, a certain campaign, etc. The question about the desired state makes sense here!

Order:

After the customer has explained what he needs from you for a service and has also explained his reasons, you have to tell him whether you will accept this order and the terms and conditions. The 4 W-question words will help you here: Who

does what by when with whom?

Self-assessment:

To complete an order, it is always important that you assess for yourself exactly whether this order is feasible for you. This doesn't just affect your skills and knowledge. The time factor also plays a very important role.
It Is Necessary To Question Exactly
If you see problems with the customer request regarding implementation or feasibility, or if you cannot recognize certain logical connections, you should question everything openly and honestly.
Make An Unambiguous Offer
Suppose you know the exact customer concern and all possible ambiguities have been resolved. In that case, you have to tell the customer exactly what services he can expect from you and what is included in the negotiated final price. It is best to put all of this in writing, from the beginning to the end of this conversation. The following points should also be taken into account in this offer:
What number of designs are included in the offer price?

How many feedback loops and possible corrections are planned?

When are certain drafts completed and can no longer be changed?
Also Read: Employer Branding: 7 Tips For Solid Employer Brands
Tip 2: Less Is More – Determining The Contact Person
During a project (especially if it runs over a longer period), both sides must fix contact persons for the duration of the cooperation. As a rule, these should not be more than two, because as the saying goes, many cooks spoil the broth!
Tip 3: Define Communication Rules Together
When communicating with your customer, you must establish rules for communication together. Convince them of the added value that these rules bring with them. It is also essential that this communication always takes place equally. This means that you are always actively involved in it. This type of communication can benefit an efficient and professional collaboration.
General Rules Of Communication
First of all, certain basic rules should be laid down for communication.
The customer should always come first. That means you should listen to it and take it first.

If problems arise during the project, the customer must be informed immediately.

Communication should always take place as a dialogue and be quick and direct.

A clear communication channel is defined, and communication occurs only through this channel during the collaboration.

The participants in the communication rounds are determined.

Communication topics relate exclusively to the project.
Set Fixed Times For Communication
Fixed times must be

set for the communication rounds. This can be done daily at a fixed time, every two days, or once a week. Of course, you should bring your customers on board and make a joint decision

Fixed participants should be specified for these rounds. It is best to use the permanent contact persons specified in advance.

Not everyone lives by the saying "the early bird catches the worm." If you need a longer warm-up time in the morning, you should schedule the communication rounds at a different time.
Tip 4: Set Milestones Together
Establish certain milestones within the order together with the customer. These so-called milestones are especially important for your customers. It would help if you determined with your customer how many milestones this can be.
The basis for this should always be specific and important steps from the order plan. These milestones are very important for your customer because they allow them to follow the project's progress closely. He can also talk to you about possible changes at any time. On the other hand, the milestone also represents a kind of security for you. If the customer approves such a milestone, he will later require changes from you less often.
Tip 5: Always Make The Current Version Available To The Customer
During the communication rounds, you can also submit drafts or suggestions to the customer, even if they are not finished or not perfect. But it gives you the advantage that it prevents misunderstandings. But if the milestones are presented and coordinated, your customer should always have a current version of the project status. This will ensure that you are talking about the same draft.
Tip 6: Give The Customer Clear Requirements For Feedback
To avoid a lot of feedback loops, you need to give your customer clear instructions on what kind of feedback you want them to give. However, for this feedback, you also have to give him enough time to deal with it intensively. For his feedback, he should concentrate on certain topics. These topics can be, for example:
The size of the logo you developed

The composition of colors and the color quality

The speed of a video or the volume of the background music
Tip 7: Keep Tidy – A Central Place For Feedback
There are many steps you need to use the right tools to complete your assignment. For a project to be effective, you also need to have the right tool for feedback. You can use several tools to get around this that will pave the way for you to deliver a successful result. Two very helpful tools are to be briefly introduced here:
Trello: Trello is visual organization software that you can use to manage your projects, among other things. You can use this software professionally and in your private environment for the visual illustration of projects.
Feedback Tools:

Designers are enormous helpers for effective communication with customers. Instead of overwhelming you with emails or calls, your customer comments in the program. For example, when you make a correction based on feedback, this can be seen immediately for the customer and other authorized persons. These tools include Filestage, DesignDrop, Redpen, Skitch (Evernote), and many more.
Tip 8: Communication At Eye Level
As mentioned above in the article, communication at eye level is very important. This means that the customer is usually king, but not everything is possible that he imagines. For this reason, you should pay close attention to the following points:
Honesty:

Tell him this if the customer makes unsolvable or impossible customer requests. You have to show right from the start that you have the necessary competence and clearly show the results the customer can expect.

Design is subjective:

As a graphic designer or web designer, you see yourself as a kind of artist. But it would help if you never forgot that design is subjective. Not everything that you consider perfect will also please the customer. If he prefers a conservative color choice instead of bright and memorable color, you have to implement the customer's request. He has to be satisfied with it and not you. Take it that way. Otherwise, you will give yourself countless and unnecessary discussions.

Nobody is perfect

: Nobody is perfect, which also applies to you and your customer. If he has great expectations that you cannot implement or meet, he must accept this. Nobody can expect perfection down to the smallest detail.

Stand by mistakes

: Mistakes can happen again and again, which brings you back to "Nobody is perfect." Mistakes can happen to anyone. You have to show your size and

stand by these mistakes

if you have made any. If you openly and honestly admit that you made a mistake, the better the future of your collaboration will be.

Make your boundaries clear

: To avoid mistakes, it is also necessary to define your boundaries from the beginning clearly. It would help if you did that as soon as the customer described their expectations to you. Do not get involved in anything that you cannot later fulfill.

Saying no

: In this context, it is also important to say no now and then. If you notice right at the beginning that the customer expects something from you that you cannot or will not do with the best of intentions, then reject such an order. In this way, you can prevent both the customer and you from being more than dissatisfied in the end.
Conclusion
As a web designer: or graphic designer: you are not offering a finished product or service. Rather, the customer order is a creative process, and you cannot plan every detail. Changes occur again and again during the acceptance of the order and the completion. For this reason, feedback loops are quite normal and important for the success of a project. However, you have to make sure that these stay within the normal range. You are responsible for defining the rules of the game clearly. The only way to avoid infinite and time-eating feedback loops with both the customer and internally with your employees is avoid.
About Author