With Semi-Autonomous And Autonomous Technologies Relaxed Into The Future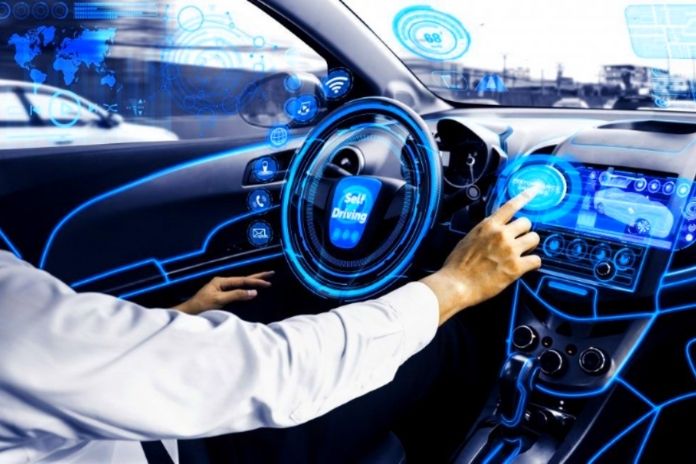 Most vehicle manufacturers these days use autonomous technologies to create a semi-autonomous vehicle. Volvo Cars, for example, uses some of this technology to make driving easier and safer while keeping the driver in full control.
Another very simple example of automation is traffic lights. Police officers used to control traffic flow; now, we have automated traffic lights that change color at regular intervals to regulate traffic.
If we equip these traffic lights with cameras so that they "see" traffic conditions in real-time and change colors based on traffic volume, they become autonomous.
Automation involves using technology to monitor, control, and operate a process or function with accuracy and efficiency without human intervention.
Autonomous technology is about enriching automated systems with sensors, artificial intelligence ( AI ), and analytical skills to make independent decisions based on the collected data.
What Is The Difference Between Semi-Autonomous And Autonomous Technology?
Semi-autonomous means that the driver is responsible for driving and that the technology is used in the vehicle as a driver and safety feature. While an autonomous vehicle can drive completely by itself and the "operator" (instead of the driver) can hand over full control and responsibility to the machine/computer.
At this point, there is no infrastructure or legal framework to support fully autonomous vehicles. Semi-autonomous vehicles, such as those from Tesla, are already on the road, but by law, they require a driver to watch out and control the vehicle.
So if you're on your way to the nearest Tesla dealer hoping to buy a vehicle that will take you from home to the office while checking out a few emails, consider getting one. Hire a chauffeur.
Autonomous Technologies As A Drive For Tomorrow's Companies
It is expected that companies in the automotive industry will be one of the greatest beneficiaries of autonomous technologies.
The automotive industry applications are diverse and range from automating basic test functions to reducing errors and streamlining processes.
Up to the implementation of recognition and decision-making systems that imitate the natural human reflex with intelligent telematics. To address concerns about human error and response times.
Autonomous vehicles can better use the information generated by the Vehicle to Vehicle / Infrastructure (V2X) infrastructure in the vehicle to enable greater situational awareness and better decision-making. Fleets of autonomous vehicles can eliminate the need to own a car while reducing idle times.
In manufacturing, automotive technologies have the potential to accelerate the manufacturers' journey towards the industry. You can address the challenge of short product lead times and competitive costs through digitization.
Visual analytics combined with AI and IoT can automate the supply chain and make it more effective. Autonomous technologies can help address safety challenges posed by human error through collaborative industrial robots.
They enable greater product personalization on a scale by making small batch production more economical and using dynamically reconfigurable and self-correcting systems for AI. Similarly, there are several use cases in other industrial sectors such as utilities, energy, oil, gas, etc.
These industries use robots and drones that collect huge amounts of imagery and other sensor data to understand and automate processes, predict the future, and adapt to complex environments.
Semi-Autonomous Technology At This Point
We are closely monitoring these types of emerging technologies. Many vehicle manufacturers have touted semi-autonomous systems as a safety feature to reduce driver distraction and drowsiness. Still, the driver should be kept busy with the driving process at all times.
Some companies, like BMW, Tesla, and Daimler, have used names like Autopilot and Drive Pilot, which can create the false and dangerous impression that these vehicles are more capable than they are.
Some of these systems also allow you to take your hands off the steering wheel. As long as these systems require driver intervention, they should also require the driver to keep their hands on the wheel.
Several manufacturers already offer semi-autonomous functions. These include the Model S from Tesla, whose reliability has improved to such an extent that it qualifies for recommendation status. As well as certain vehicles from BMW, Daimler, Porsche, Volvo, Audi, and VW.
Stay In The Flow With The Technology
Technology is always in flux. Autonomous and semi-autonomous technologies, in particular, have developed rapidly in recent years. Hence, it is impossible ever to consider an implementation complete.
A constant evaluation of the technological and the competitive landscape is important to maintain the differentiation. In addition, companies must also keep an eye on the constantly changing compliance and regulatory requirements.
In today's dynamic technology landscape, companies that make the right technology investments have an advantage. Autonomous and semi-autonomous technologies can bring massive changes and benefits to all industries, given the speed at which they are evolving.
If companies are serious about staying at the top, it is extremely important to leverage autonomous technologies and other mega-technologies like 5G, IoT, ML, AI, AR, VR, etc. The technologies are there, but how you choose to deal with them will determine future success.
Also Read: Doctors And AI Work Together To Improve Healthcare!
About Author