Six Types Of Virtualization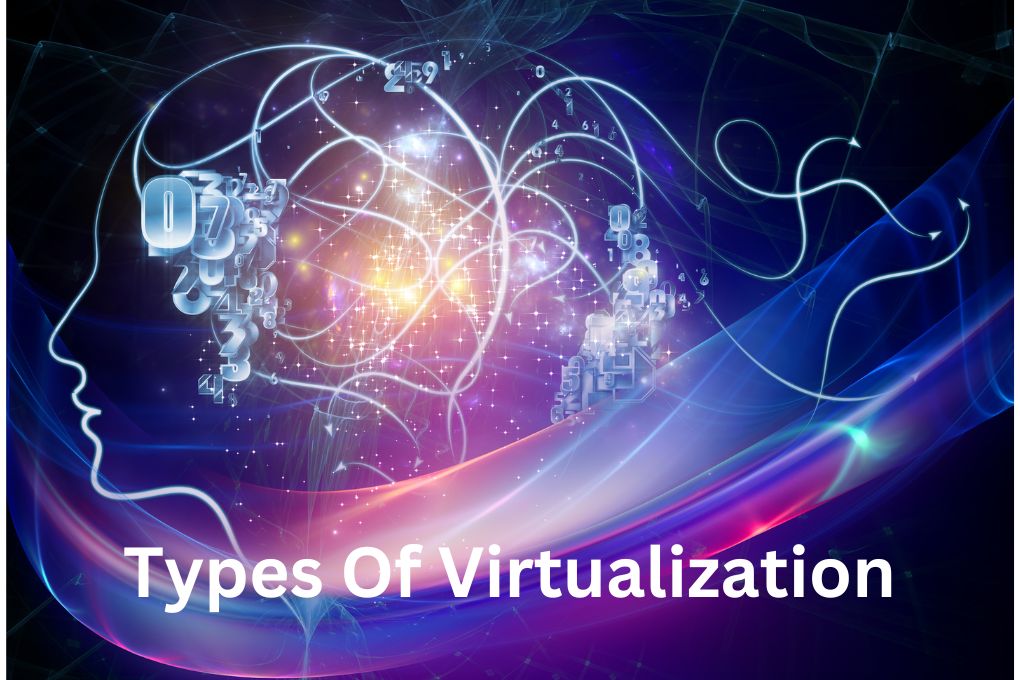 Cost reduction, efficient use of resources, better accessibility, minimization of risks… Virtualization has many advantages. It should not be confused with the cloud. But with the cloud, you also get increased flexibility and self-service capability.
Virtualization creates momentum that helps companies react more quickly to changes in their markets. It also makes it possible to adopt new technologies while limiting the risks. The IT department can thus respond more quickly to business needs.
There are many variations of virtualization in the cloud. The virtual environment can be a single instance or a combination of several such as operating systems, network or application servers, computing environments, storage devices, etc.
Here is a non-exhaustive presentation of the main variations.
#1 Virtualisation hardware
It is one of the most common types of virtualization, as it is related to application availability and the use of equipment. All physical servers are consolidated into one large physical server. Thus, the processor works more effectively and efficiently. Each small server can host a virtual machine, it is a completely isolated software container with its own operating system and applications. But the entire server cluster is treated as a single device by any process requesting the hardware.
Access to the virtual machine (or VM) and the host machine (or server) is facilitated by software called Hypervisor. This abstraction layer acts as a link between the hardware and the virtual environment and distributes the hardware resources such as CPU usage, memory allocation among the different virtual environments.
#2 Software Virtualization
It includes the ability of the primary system to create and run more virtual environments. This variation thus allows a computer system to allow a guest OS to run. For example, Linux could run as a guest to run a Windows operating system. It can also be the virtualization of applications, services or memory. For example, the application can run in an encapsulated form without depending on the underlying operating system.
#3 Workstation virtualization
It is one of the most widely used and popular types of virtualization. The user can access his desktop from anywhere.
#4 Storage virtualization
This technique allows the hardware storage space of multiple interconnected storage devices to be aggregated into a single simulated device that is managed from a single command console. Cloud storage manipulation is mostly used for data backup, archiving and recovery by hiding the real and complex physical storage architecture.
This storage technique is often used in storage networks. It has various advantages: reduced downtime, speed, performance, etc.
#5 Network Virtualization
It is a complete software reproduction of a physical network. It consists of combining the available resources in a network by dividing the available bandwidth into different channels, each of which is separated and distinguished. The idea is that the technology masks the true complexity of the network by separating it into manageable parts. It helps you better monitor and identify data usage. It also provides security by limiting the movement of files across multiple networks.
#6 Server Virtualization
According to VMWare, most servers use less than 15% of their capacity, which promotes their sprawl and complexity. Server virtualization addresses these efficiency issues by allowing multiple operating systems to run on a single physical server.
Another major argument, this type of virtualization allows substantial savings to be made without causing any real change in the IT department. A few hypervisor hosts and a management console replace dozens or even hundreds of physical servers!
Concretely, this technique indeed simulates the physical servers by changing their identity, their numbers, their processors and their operating systems. This saves the user from constantly managing complex server resources.
Virtualization is one of the links in business agility. It creates a highly available environment that helps ensure that all of your applications are accessible at all times. If one of your servers fails, all virtual machines can be restarted automatically on another machine, without downtime or data loss.
Whatever type of virtualization you need, it's a good idea to use service providers who offer simple tools to manage your resources and monitor usage.
Also Read : Will The ERP Be Diluted In The Digital Transformation?
About Author