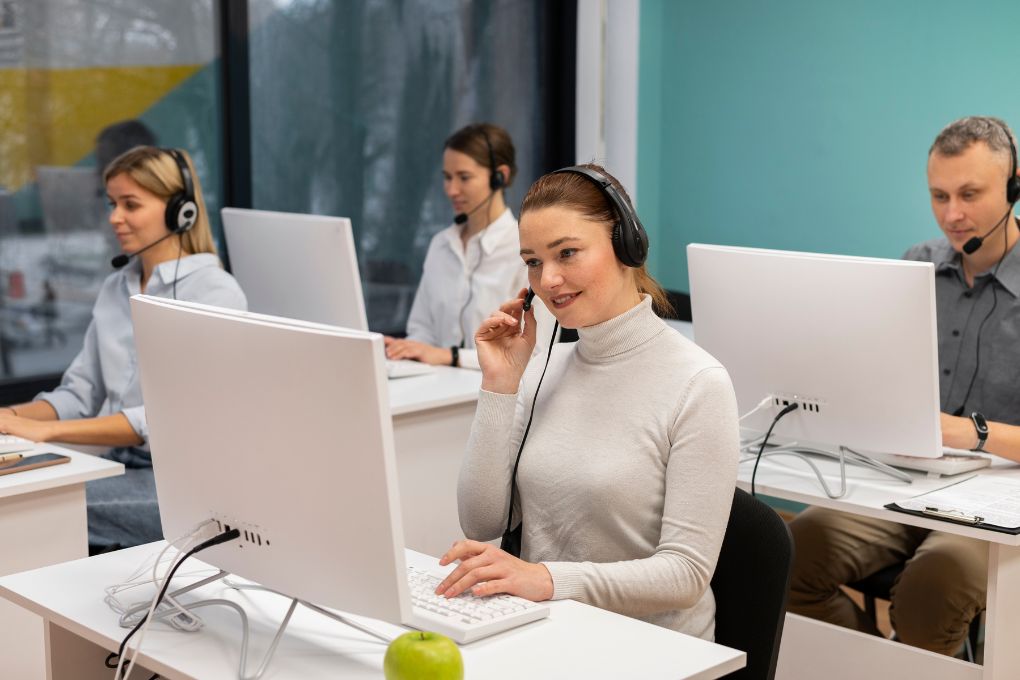 Running an in-house IT team is very expensive, often costing more than outsourcing. Data shows that using managed IT services saves businesses 25% to 45% in IT costs, with a 45% to 65% increase in operational efficiency.
There are various types of managed IT services you can outsource. They include IT consulting, cloud service management, cybersecurity services, software as a service, backup as a service, data analytics, and communication services.
According to data, managed IT services are rapidly growing in popularity, with the market expected to experience a compound annual growth rate (CAGR) of 13.6% between 2023 and 2030.
Here's what you need to know about managed IT services and the types of services you can get from a managed services provider.
What Are Managed IT Services?
Managed IT services are the processes and tasks undertaken by a third party to handle the IT operations of an organization. This third party is commonly referred to as the managed services provider (MSP).
MSPs take full responsibility for an organization's IT operations, providing services such as data backups, cybersecurity, 24/7 monitoring, and on-demand support. Some organizations also require MSPs to provide them with IT devices such as networks, servers, desktops, and storage systems.
The following factors have primarily driven the need for managed IT services in organizations:
The need to meet regulatory compliance for the technologies used
Increased pressure for organizations to stay updated with technological advancements
Poor technical expertise and high training costs for internal teams
Increased cyberattacks in organizations
Managed IT services give organizations great IT insights and expertise at predictable monthly costs. Organizations don't have to incur unexpected expenses from managing IT equipment, hiring and training new internal staff, deploying systems, and handling security independently.
The Different Types of Managed IT Services
Organizations can procure various managed IT services at fixed monthly payments. Here're the most common types.
IT Consulting
IT consulting services help your organization remain ahead of the IT curve. This service allows for strategic road mapping and goal setting within an organization for greater productivity, collaboration, and profitability.
IT consulting services also help ensure that your IT systems are compliant while providing network maintenance and advice to use your IT resources optimally.
Help Desk Support
IT help desk support services provide organizations with remote technical assistance and troubleshooting, ensuring issues are quickly resolved with minimal disruptions to daily operations.
Cloud Service Management and Monitoring
Cloud computing management and monitoring services include real-time monitoring of cloud-based applications, access controls, and security compliance across various company computers and mobile devices.
This service provides high-level security protocols for managing your servers, data, and networks using a managed cloud service such as Azure. Therefore, all your important files, data, customer information, and documents are safe and accessible when needed.
The MSP will also continually review your cloud architecture and suggest or make changes based on immediate goals for improved efficiency or long-term goals for cost savings and better scalability of your cloud infrastructure.
Virtual Chief Information Officer
Virtual chief information officer (VCIO) services involve the MSP taking the role of the chief information officer, building your IT strategy and managing the delivery of your IT services by your in-house IT team or a contractor.
VCIO services allow your organization to leverage more experience than a single IT manager can offer and bring your business's IT results into focus with end-to-end IT management. Moreover, VCIO services are more affordable than hiring a single IT executive as a CIO in your business.
Cyber Security Services
Managed cyber security services are an essential and powerful tool needed by organizations. Data shows that the use of malware increased by 358% in 2020, with ransomware attacks increasing by 435% compared to the previous year.
A managed services provider is invaluable in helping your organization choose the best digital network security services and practices.
The MSP will assess your existing cyber security measures and offer advice on the best options based on your business needs instead of providing a "one-size-fits-all" solution that will be ineffective.
CMMC Compliance
Compliance is a big part of cybersecurity. Already overwhelmed, in-house IT teams have to navigate the complexities of cybersecurity compliance, specifically CMMC, which is necessary if you want to win DoD contracts.
Managed service providers offer Cybersecurity Maturity Model Certification (CMMC) compliance services which help certify the capability and maturity of a DoD vendor's security practices, processes, and methods.
They also help set priorities and goals to make improvements that ensure compliance and better security.
CMMC standards are unclear and complex for most organizations, making guidance through an MSP necessary during the assessment, system optimization, system review, incidence response, compliance, and security review.
Software as a Service
Managed software as a service is helpful to organizations with many software subscriptions or use various types of software. The MSP communicates to the software developers on your behalf and centralizes your troubleshooting and installation needs.
Therefore, you only have to contact one service to handle your software issues instead of communicating with all developers individually.
Communication Services
Managed communication services, or unified communications, combine video, voice, and data communications on the same network. Therefore, employees can access all communication within the business by logging into one network instead of managing multiple log-ins.
This service also involves the maintenance, management, and monitoring of communications. A managed communication service will typically cover the following:
Video conferencing
Phones
File sharing
Virtual spaces
Instant messaging
Email
Backup as a Service
Backup as a service includes backing up the organization's data to the cloud or other servers, creating a disaster recovery plan for lost data, and restoring lost data.
Some MSPs bundle this service with other managed services such as security, network, or cloud. However, others prefer having it as a comprehensive standalone service.
The MSP will identify your backup needs and suggest the frequency of these backups, with recommendations on how frequent the backups should be made and how extensive the data recovery plan should be.
Proactive Maintenance
Proactive maintenance has more benefits than traditional reactive maintenance. Data shows that proactive maintenance can save your business up to 12% in operational costs compared to reactive maintenance.
Reactive maintenance waits for core systems to fail before the IT team can respond to the downtime, eventually being costly since the problem has ballooned and many critical systems have been affected.
An MSP offering proactive maintenance services performs regularly scheduled maintenance runs to arrest problems before they affect multiple systems and bring down core services. Most proactive maintenance IT services come with 24/7 monitoring using Endpoint Detection Response technology (EDR).
With maintenance and downtimes handled by a dedicated team, your in-house team can focus on other core business tasks, ensuring stable business growth with a stable IT service delivery.
Data Analytics
Managed data analytics services collect, analyze, and protect your organization's customer and user data. This involves tracking social media engagement and website traffic, identifying patterns, and predicting them.
The MSP can transform raw data into easy-to-understand reports that you can use to make business decisions.
Print Services
Managed print services help your organization's data and file infrastructure. An eco-friendly print service allows you to manage, monitor, and update documentation easily and remotely. It's more geared towards businesses with complex file management needs.
Benefits of Managed IT Services
Procuring managed IT services comes with a lot of benefits for businesses. They include the following:
Reduced IT Spending
MSPs cost significantly less than an in-house team. Moreover, managed IT services favor small to medium-sized businesses since they only pay for the services they need when they need them.
Most MSPs work based on subscription models, making it easier for businesses to predict their monthly, quarterly, and yearly IT expenditure.
Dependable Service
Finding qualified individuals to train for your internal IT team isn't easy. Managed IT services provide an alternative, dependable service to ensure your business and its clients have a pleasant experience using your IT resources.
Leverage Expert Knowledge
MSPs provide your business with expert IT experience regarding crucial topics such as cybersecurity and business compliance. This deep understanding is an essential asset that helps in risk mitigation.
Get Managed IT Services from a Professional Team
Managed IT services are excellent for businesses that want to deliver dependable, efficient, and cost-effective IT services to their workforce and customers. You can pick the service you want based on your business needs or have the MSP suggest a custom package.
Contact a managed IT services provider today and build a robust IT services framework for your business.
Author Bio:
Dennis Schroder is the CEO of managed IT services provider Arakyta. Dennis is an Information Technology Guru with more than 30 years of experience in IT. He has extensive expertise in software and systems design, implementation, and management; business process consulting, operations, as well secure document management built on Microsoft Cloud Solutions.
Also Read : Lean Management, a Global Change Management System 
About Author