The Six Most Significant Advantages Of ERP Software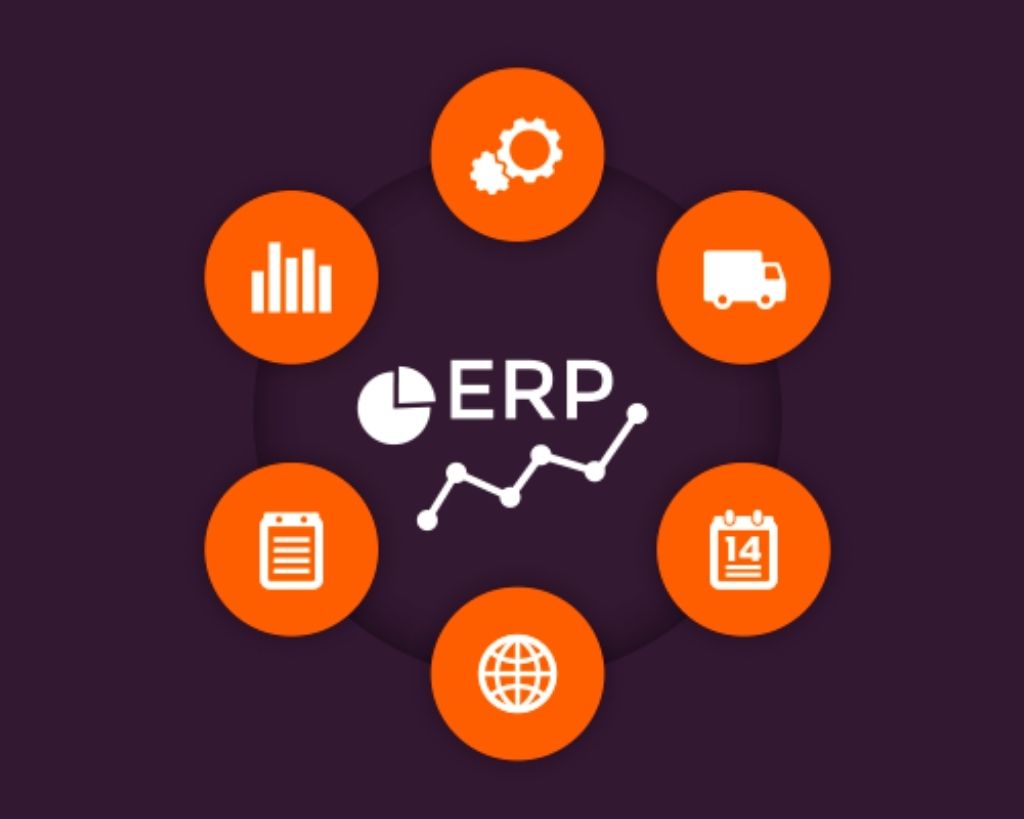 ERP software has countless advantages for companies in all industries. We will show you the most effective and best of them in this guide.
Anyone who still runs his company today without any support of software programs is already absolutely exotic. Unfortunately, this is not an intelligent USP or a unique selling point that sets you off competition. Instead, the opposite is true. Sooner or later, the match will pass you by.
This should neither spread fear nor conjure up any horror scenarios, but rather it is about looking the facts in the eye. After all, enterprise software solutions and, in particular, ERP software have the property of saving costs in the company, making processes safer and leaner and creating scope for new ideas.
Anyone who closes himself to this and continues to rely on the principle "we have always done it this way" will undoubtedly have problems in the future. Not only is the pressure from the competition becoming increasingly higher, but the legislator is also taking its toll with ever new guidelines, for example, on data protection.
At this point, we would like to show you what exactly ERP software does in companies and how you, too, can take the first step towards digitization successfully. In the beginning, however, a small classification of the term.
What Is ERP Software? – A Definition
The so-called Enterprise Resource Planning, ERP for short, describes the task of a company to use the resources available to it as efficiently as possible. In this context, resources describe materials, tools, machines, vehicle fleets, and personnel and monetary resources.
For this purpose, the optimal use of resources, ERP software is used. These support the company on the software side in the task. For this purpose, all business processes occurring in the company are mapped in the software and merged into a central database. This may sound a bit cryptic at first, but it becomes more apparent when we get into the concrete advantages of ERP software.
ERP software has a variety of different modules with unique functions. These are optimized for the various departments and tasks of a company and overcome tried and tested limits. Essentially, ERP software touches on the following areas:
Enterprise resource planning

Customer Service/Sales/Marketing

Accountancy

Human resource management

Project management

Document management
ERP Software For My Industry
Here are the most common areas of the company, which are in almost every company, sometimes more times less pronounced. But this description is not enough for many organizations. For example, many other processes are added in production, which must also be mapped with the ERP software.
For this purpose, there are countless industry-specific solutions on the market, all specialized in a particular area. However, companies, regardless of industry, almost always have to cover the listed sites, so we also refer to them in the following when we work out the concrete advantages of ERP software.
6 Benefits Of ERP Software For All Industries
With the following examples, we want to give you an impression of how an ERP system works. We show which functions you help implement improvements in your business process and deliver what this means in practice. Let's start.
Procurement, Warehousing, Logistics – Design Better
Definition: Materials management or merchandise management deals with the administration and control of all material movements in a company. In addition to buying and selling, warehousing and logistics also fall under this area.
Functions In ERP: An ERP software offers the possibility to link all these areas with each other to optimize processes. Operations are merged from quotation management and order to goods labelling, inventory management and processing, to outgoing goods inspection and shipping processing. Wherever processes can be automated, the ERP system intervenes and controls them.
Case Study: In practice, a process can look like this. A customer orders a sum x of a specific item. The system can then directly check whether this quantity of the product is in stock in the warehouse and then calculate the preliminary delivery time. Suppose the product is not available in sufficient amounts in the warehouse. In that case, the ERP software can calculate how long it takes to reorder or produce the missing quantity and create the order for these actions.
Assuming that the requested goods are in stock, the order is forwarded directly to the warehouse, picked up and shipped. At the same time, a corresponding invoice is automatically created and attached to the order. The changed stock is also noted directly in the system and paid accordingly so that everything is back in store for the following order.
Better Service For Long-Term Customer Loyalty
Definition: Customer service pursues the primary goal of meeting customer expectations of a service or product and giving the customer a positive feeling when buying and after it. The aim is to achieve long-term customer loyalty to guarantee one's profitability in the long term.
Functions In The ERP: In ERP software, a corresponding CRM module can be found at some time. CRM stands for customer relationship management and deals with customer and contact management. All interactions with a customer are merged and archived on a central database. The customer service can thus react directly to a customer's inquiries and has all the necessary information. Furthermore, CRM modules provide evaluation tools that enable a better view of your customers. As a result, significantly more individual and precise offers and advertising measures can be produced.
Case Study: At this point, let's say a customer has a question about an order they have placed. To do this, he calls customer service and wants to know how long the delivery still needs and whether he can have the product in a different version. The service employee can call up the customer's data directly and view the order. In addition to the order, however, he can also view the respective status of this. Is the order already being shipped or still in order picking?
According to this information, the service can provide the customer with direct details without asking for a long time or relying on experience. If the order is not yet in shipping, the change can still be included. For this purpose, the old order is then adjusted. At the same time, all necessary positions in the company receive a corresponding message that something has changed when ordering. As a result, the customer's request could be met and the satisfaction increases.
Make Accounting Easier
Definition: In accounting, all operational cash and benefit movements are systematically recorded, monitored and processed. For this purpose, all flows of money and goods are documented to keep them available to the tax office, for example. In addition, the documentation also provides the company itself with important information for the control and planning of business conduct.
Functions In ERP: In an ERP software, numerous functions facilitate the everyday work in accounting and the necessary documentation. For example, there are specific functionalities for accounts payable and accounts receivable, consolidation or budget planning. In addition, various reports can be prepared, which serve the management as a basis for decisions. An ERP also automates invoicing and accounting in many places.
Case Study: If a company receives an invoice, it must be recorded, checked and posted for a while. ERP software can automate this process as far as possible. The system recognizes the invoice independently and can assign and compare it to a specific order. The system can alone point out deviations and submit the invoice for verification. Once this has been released, it is forwarded directly and automatically to the accounting department, paid for and posted. The lead time of an invoice is shortened enormously, and resources are freed up for other purposes.
Optimized Personnel Management For Better Planning
Definition: Roughly speaking, personnel management is about efficient production factor work in a company. The personnel must be used so that the company's purpose can be pursued as effectively as possible and without wasting resources. The aim is to ensure the long-term success of a company. In addition to the labour factor, social aspects are also included in the calculations.
Functions In ERP: In addition to classic personnel management, ERP software offers various roles for the administration and organization of personnel. Vacation planning, training, performance management or competence management are just a few of these. In addition, the ERP system also deals with recruiting new employees at this point.
Case Study: Assuming that the warehouse determines a need for personnel, a responsible employee can register the market via the system. To do this, he answers a few questions about the time scope and the work area and sends the request. This request is then checked by the management and approved accordingly. A corresponding job advertisement is then automatically published with the details of the demand report. If specific applications are received in response to the call for applications, they can be evaluated by the appropriate decision-makers.
Once everyone has submitted their votes, the system can automatically make a free appointment in the calendars of the decision-makers and invite the applicant. If it comes to hiring, the system can create an employment contract, and a corresponding personnel file can be made. Overall, the process of hiring is thus shortened enormously.
Make Projects More Transparent And Efficient
Definition: In terms of content, project management deals with the initiation, planning and control, and monitoring and completion of projects. It is essential to plan and use the necessary resources so that the highest possible profit can be realized within the framework of the contractually stipulated budget.
Functions In ERP: ERP software supports targeted project management holistically. They provide parts that make it possible to control and monitor the project in real-time from planning to completion. In this way, budgets and material requirements can be easily calculated, and the necessary personnel deployment is also considered. Via visual progress monitoring, the entire project can be followed and controlled live.
Case Study: Often, stumbling blocks and hurdles arise during a project that was not necessarily to be expected before. Then the project must be adapted accordingly. Suppose during production a machine breaks down and needs to be repaired. During this time, the staff stands still and has to wait. In this way, more working hours come together, i.e. calculated beforehand. If the working hours reach a critical value, the system is ready in good time. Then appropriate measures can be taken directly so that there are no nasty surprises in the end.
Stop Paperwork
Definition: The document management system, DMS for short, deals with the structured administration, organization and storage of all incoming and outgoing documents in the company. For this purpose, all documents are bundled on a central database and are now available to all departments in the company. In this way, data silos are broken down, information is shared, and processes are optimized.
Functions In ERP: Document management systems bundle all documents in a company and store them in a uniform and comprehensible folder structure. Using special search functions, these can be found quickly and easily for everyone in the company. The fact that all parties involved have access to the same document means that unnecessary duplicates and errors are no longer caused by it. In addition, a DMS makes physical archives and paper documents obsolete. From now on, everything is archived on the database in an audit-proof manner.
Practical Example: Various documents must comply with particular legal requirements. This is also the case with applications. These contain various personal data that are subject to specific data protection guidelines. They may only be stored and processed for the agreed purpose and by certain specifications. If such an application is received, the DMS automatically reminds of corresponding deletion periods and prevents unfair use. With the assignment of rights, only those who necessarily need to can view the document. All others are denied access.
Conclusion – ERP Software Helps All The Lines
This exemplary illustration of some of the functionalities and advantages of ERP software reveals how important software support has become in today's world. If you don't keep up with digitization, you will lose your customers to the competition in the long term. Because the competition in the globalized market economy is no longer sitting exclusively next door.
Also Read: Enterprise Resource Planning Software For Large Companies
About Author