Trello Boards: Always Keep An Eye On Your To-Dos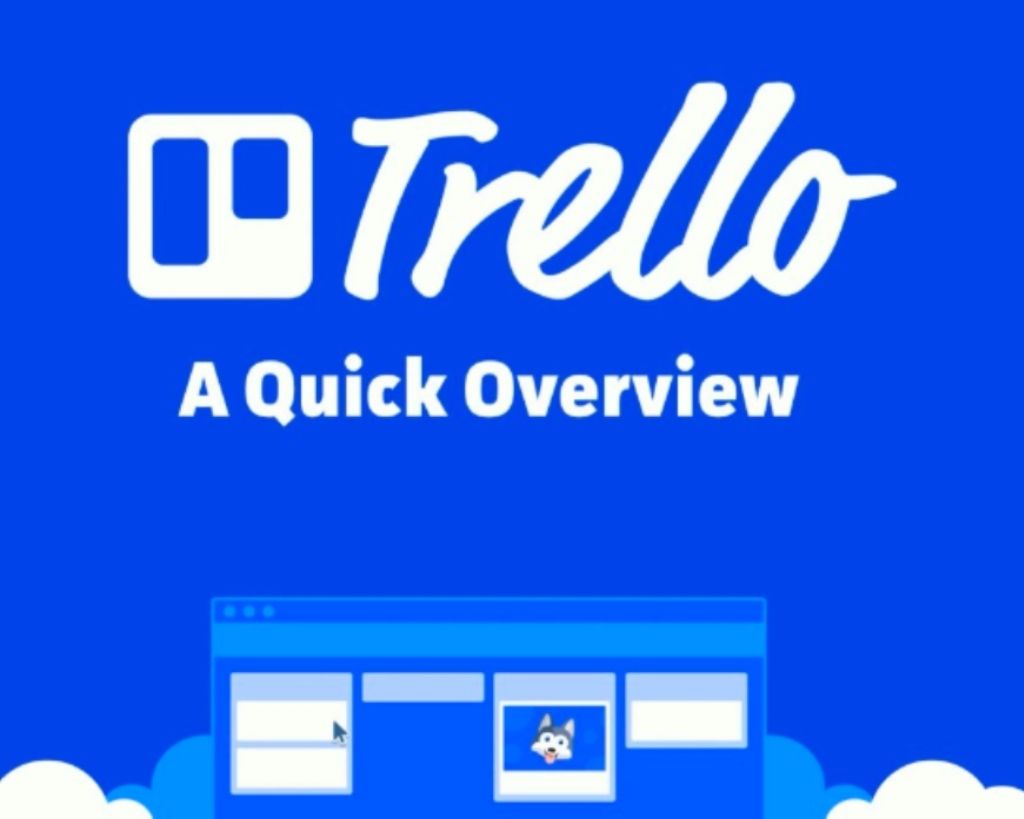 Trello is a simple yet effective tool with which you can manage your to-do's and projects. With its lists and cards, a Trello board offers many organizational options and can be used in all areas of life: privately, professionally, or in a team; with Trello, you never lose track! In this article, we will introduce you to the nifty tool and show you what it can do and where its limits are.
Overview
Apps to pimp your productivity and organize yourself better are a dime a dozen. Finding the right one for your needs from this range is not that easy. That's why we have already given you a lot of tips against the time thief in our blog article about time management methods and introduced a few tools in our blog article about productivity apps that we find pretty helpful.
One of them is the Trello tool. At first glance, Trello looks relatively simple, but if you take a closer look at it, it turns out to be a natural all-around talent for organization and planning and brings many practical functions with it. That's why we would like to introduce you to Trello and the idea behind it in more detail in this blog article.
What Is Trello, And How Do I Use It?
Trello was officially published as web-based project management software in September 2011 and already has more than 25 million users. It works according to the so-called Kanban principle – a production control method that Toyota developed in Japan. Later it was mainly used in the software area; today, it is trendy in many corporate areas. "Kanban" means something like a sign or visual signal and thus already gives an indication of how it works: The method works with cards on which the most important information is noted and which, on the whole, represent a workflow.
The Trello Board
Based on the principle just described, Trello has three "main components." Boards, lists, and cards. A board consists of any number of lists, which in turn are filled with cards.
A classic board based on the Kanban method consists of three lists: Todo, progress, and complete. But of course, you can adapt the possibilities of Trello individually to your needs.
To show you in practice what such a Trello board can look like, we will show you our board on the topic of "on-campus blog." The creation process of a blog article can be traced from the idea to the publication using the various lists. Cards are in turn assigned to the individual list items – in our case, each card stands for its blog article.
If you click on a map, there are many more options. For example, you can add comments, upload file attachments and create a checklist. You can also assign colored labels to the individual cards and enter a due date so that you always have essential deadlines in view.
Trello is also great for working in teams. Several team members can access aboard and assign tasks to each other or ask questions in the comments. The list with all previous activities is also practical so that every team member can understand which steps have already been completed in the past.
How Does Trello Work?
Those were the most critical elements of Trello that you need to know. The concept of this productivity tool is relatively simple yet effective when used correctly. How you can use Trello boards for your purposes depends entirely on your needs and preferences. Before starting, think about how you can most effectively present your workflow with the help of boards, lists, and cards and then get down to the implementation.
Over time you will notice whether the board structure is suitable for you and where a fine-tuning is necessary. The good thing: You can easily make changes at any time and use them to tailor Trello to your needs and those of your team.
What Are The Benefits Of Trello?
If you're looking for an easy-to-understand tool that you can quickly and easily familiarize yourself with, then Trello is for you. Creating lists, boards, and tiles is very simple. You only need a little training time, and you can get started right away.
Another advantage is that you can use Trello on the desktop, in the browser, or as an app. They all sync regularly, so you're always up to date, no matter which device you're using Trello from. You will always be informed when something new and never miss significant developments in your notifications at the top right.
Working in smaller teams is also very easy with Trello. Invite other team members, and they will have permission to manage the board. If you tag someone, they will automatically receive a notification that input is required.
What Are The Cons Of Trello?
What some appreciate about Trello may be a disadvantage for others: its simplicity. Despite the simple structure of a Trello board, many cases can be mapped. For very complex tasks or working in large teams, Trello is only suitable to a limited extent, as the overview gets lost at some point.
Trello is also not suitable for real-time communication, despite the comment function. Other tools such as Skype or Slack are recommended for typing messages back and forth quickly.
What Does Trello Cost?
The best thing: the use of Trello is free of charge – the number of boards and users is not limited. As a rule, this version is sufficient for most users. Downloading the app for Apple and Android does not cost anything either.
If you want to use the productivity tool even more extensively, you can do so with the paid version Trello Gold. If you choose this option for around 3400 a year, you can also choose between more backgrounds, add stickers, and upload larger than 250 MB attachments. For large companies, Trello also offers Trello Business Class, into which you can integrate various tools.
Trello: Which Tool For You?
Now you know the principle and the different possibilities of Trello. Many users love the tool because it is so easy to use and can still map projects. The best way to find out if Trello is for you is to give it a try. Only then will you notice whether the tool is suitable for your needs and projects.
Also Read: The Six Most Significant Advantages Of ERP Software