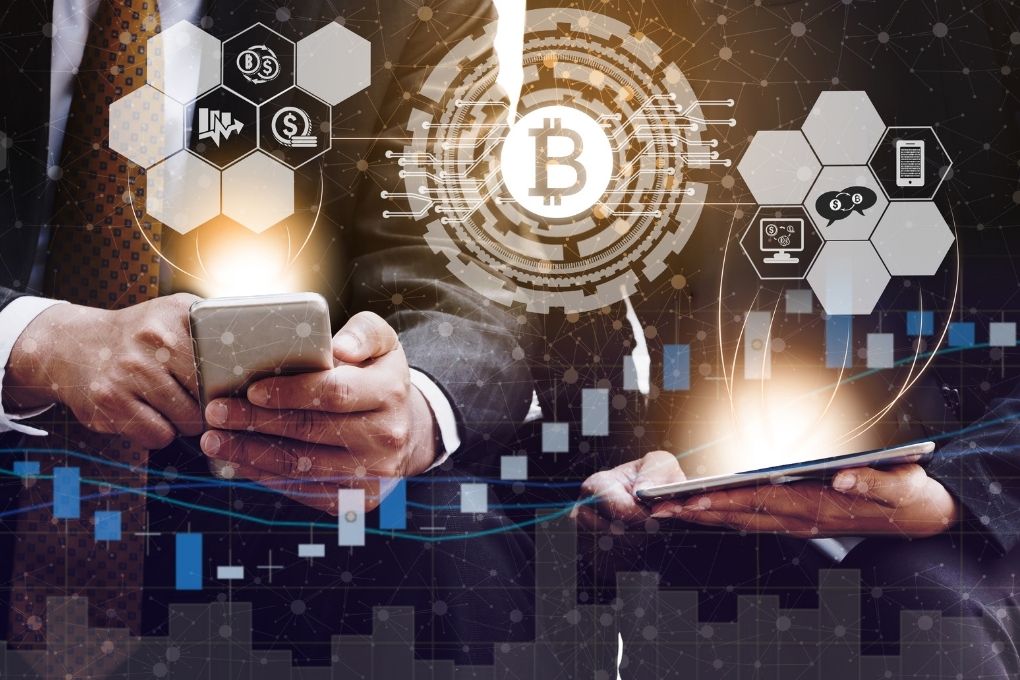 For some time now, cryptocurrencies have regularly been part of the content of reports, not only in business media or in magazines aimed at people with an interest in digital things. Cryptocurrencies are also repeatedly discussed in the news portals that inform the general public. Nevertheless, there are still many people who only understand the term "Bahnhof" when it comes to this term.
What is a cryptocurrency actually?
Cryptocurrencies are digital means of payment, the principle of which is based on cryptography. This term refers to the science of encrypting information, meaning personal data and movements in financial transactions.
Cryptocurrencies can be used to trade and exchange on the Internet, while personal information is stored decentrally and in encrypted form. That means not just on a single server, but on many thousands of servers at the same time. This system is called blockchain and makes it almost impossible to manipulate transactions, resulting in high security.
Since when did cryptocurrencies exist?
The idea of ​​a digital currency was first presented by Satoshi Nakamoto in November 2008 in the form of a white paper, i.e. a document dealing with a complex topic. It is still a mystery today who this person is. In many places it is even assumed that an entire working group is hiding behind this pseudonym. The first transaction with a cryptocurrency finally took place in January 2009: Bitcoin was born.
Today there are umpteen different cryptocurrencies
Bitcoin may have been the first digital currency ever, but it is no longer alone on its market. In recent years, more and more virtual means of payment have appeared on the scene from time to time. In June 2013, 26 different cryptocurrencies could be counted, in June 2015 already 544 and in December 2017 the thousand mark was broken with over 1,353 currencies. Relatively little considering that in March 2022 there were more than 10,500 active cryptocurrencies in circulation.
The most well-known virtual means of payment still include Bitcoin, but also Binance , Ethereum, Ripple and Tether. And since there are so many different alternatives, there are not only numerous crypto exchanges, but also comparison sites that compare these portals to give an overview of the best exchanges .
These are the advantages of cryptocurrencies
Probably the most important advantage of digital means of payment like Bitcoin is the independence from banks. Transactions take place directly between buyers and sellers without affecting financial institutions. Nowadays, if you want to initiate international transfers via a bank, you usually have to be patient and you also have to reckon with bank and/or exchange fees. These requirements do not apply to cryptocurrencies, as they are not tied to any financial institution and are in circulation worldwide.
Also Read : 5 Best Small Commercial Business Ideas For 2022
About Author