What Is PPC Marketing: Introduction, Channels, And Tips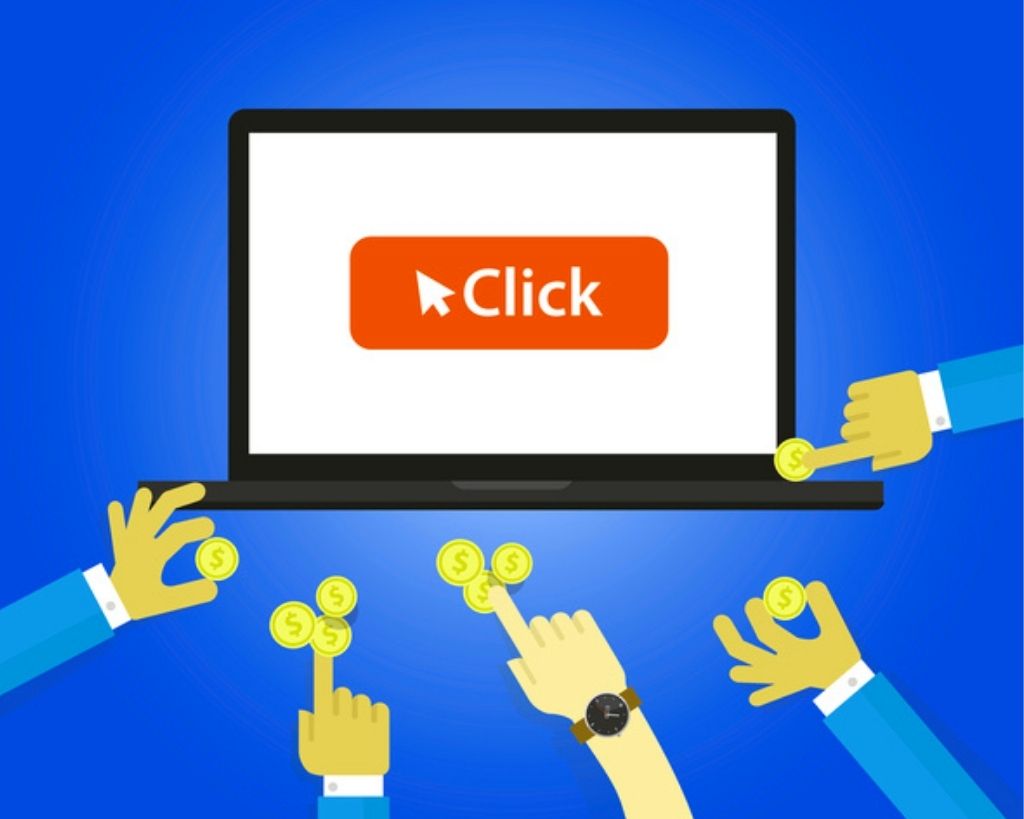 With the abbreviations CTR, PPC, CTO, CRO, UX, and Co., it is no longer so easy, even for professionals, to keep track of things. Many terms for very similar areas, such as performance marketing, digital marketing, online marketing growth marketing, etc., are often used as synonyms.
In the following, I would like to give a rough overview of PPC marketing, what possibilities it offers, and which tips will help you make your performance marketing and your campaigns profitable or take them to the next level.
What Is PPC Marketing Anyway?
PPC or Pay per Click Marketing refers to all types of marketing billed per click (CPC) on a corresponding advertising medium. Since offline accounts cannot be billed via clicks, PPC marketing belongs to online marketing. There are always offline models billed on a performance-based basis, but these do not belong to PPC marketing in the narrower sense.
Benefits Of PPC Marketing
In contrast to traditional offline or online marketing channels, the advantages of performance-based marketing are in measurability. The statement that X marketing expenses or costs lead to a certain number of traffic, orders, leads, sales, turnover, or profit can only be made with certainty in PPC marketing.
In this way, ad positions, click prices, bid adjustments, ad ranks, and much more can be optimized manually or automatically without risking wastage. This is why click marketing is the best way to get the famous phrase "50% of my marketing is wasted. Unfortunately, I just don't know which 50%" to finally defeat and control a large part of the budget in a targeted manner.
Cons Of PPC Marketing
In addition to the advantages of performance marketing, there are disadvantages in some situations. Particularly with very long customer journeys, there are significant challenges in attribution. For example, suppose a premium car brand wants to do PPC marketing or optimization. In that case, there are probably hundreds of contact points with the corresponding brand or model before a possible purchase.
Assigning this purchase to a campaign or ad is extremely difficult, as offline channels are usually also involved in this journey. In addition, the classic branding effect and the increase in brand awareness via performance marketing are difficult to measure and assess. Although impressions or views can be used as a critical figure, they are only suitable to a limited extent for measuring branding.
PPC marketing as the only channel is difficult, especially for traditionally sold products in food retailers, drugstores, or similar offline shops. Therefore, in some business models, it is advisable that PPC marketing is not the only or almost the only channel.
Also Read: For The Shy: Active And Passive Acquisition Of New Customers On The Web
The Most Critical PPC Channels And Opportunities
Even if the basic principle behind PPC Marketing is promising and straightforward, the channels are very different in their mode of action, setting options, and position in the marketing funnel. In this case, I would differentiate between the PPC channels in pull and push channels.
The following channels are most widespread in PPC marketing and should therefore not be missing on any plan of modern companies:
Facebook Ads (including Instagram and possibly Whatsapp)

Linkedin Ads

Google Ads (including GDN and YouTube)

Pinterest Ads

Tiktok Ads

Spotify Ads

Microsoft Ads (formerly Bing Ads)

Amazon Ads
Facebook Ads (including Instagram and possibly Whatsapp)
You are probably familiar with this channel or network. The forms of advertising and the possibilities of advertising are so diverse that it is hardly possible to make a statement about who the track is helpful for. You are sure to find a suitable target for Facebook Ads between remarketing, Instagram, or recruiting.
Linkedin Ads
The international professional and career network is very interesting for performance marketing if you are interested in companies and decision-makers with your product. In recent times, Linkedin Ads has significantly improved its product so that target groups, remarketing and the various advertising formats can be quickly booked and optimized.
Google Ads (including GDN and YouTube)
Many companies' best-known and most important PPC marketing channel is Google Ads. These include classic Google text ads, display advertising, YouTube, and shopping ads. This means that Google Ads has the right thing for push and pull marketing, whether for products or services. If you deal with PPC marketing, you should familiarize yourself here, and I am sure you can advertise profitably here based on search queries or target groups.
Pinterest Ads
Pinterest Ads campaigns are a perfect channel for all visually appealing topics. The platform is developing strongly from a mainly female, fashionable audience to a broader audience. You can also reach artisans, hobby cooks, and more based on interests or keywords.
Tiktok Ads
Tiktok is the newest platform among the channels listed. Of course, the target group here is very young and relatively less affluent. However, it is no longer just about dance videos, but young users can be reached here with a broad reach and, above all, cheaply. Thanks to the relatively new channel, the click rate is also comparatively high.
Spotify Ads
Spotify Ads are also relatively new. Here you can play audio advertising based on specific target groups. This can be very exciting, especially if your product or service is related to music or culture.
However, it would help if you kept in mind that the advertising mainly reaches users who do not pay for Spotify, and thus you are primarily targeting less affluent users.
Microsoft Ads (formerly Bing Ads)
Microsoft Ads and its search engine are underestimated by many people in charge of PPC marketing. Even if Bing has significantly fewer users than Google, older and more conservative target groups can be reached very well here. In addition, through a link with LinkedIn, there is the possibility of adapting ads based on the user's job title or company size, so it can be fascinating to be represented in Bing's search results, especially in B2B.
Amazon Ads
Amazon Ads are mainly used for advertising products on Amazon for specific keywords. But entire Amazon shops or product ranges can also be advertised here. This part is, of course, only of interest to you if you sell products on Amazon.
The Amazon Display Network (DSP) makes it possible to advertise your products or your external online shop via banners on Amazon. So you should take a look at the topic if you are in e-commerce.
Native Ads Platforms (Taboola / Criteo / Outbrain)
Even if the three big platforms for native ads campaigns have some differences in function and display, I have summarized them here. These platforms aim to advertise spaces, often in publishers and news sites, marketed centrally. So you can quickly and centrally do PPC marketing at Focus, T-Online, and Co. This channel works very well, especially if there is a good story behind your product that interests people.
In addition, there are, of course, various smaller niche providers or networks where you can book placements on a performance basis. However, if you have already tested the channels listed above and then successfully operated some channels, you are already apparent at the top in many industries.
Seven Tips To Make Your PPC Marketing Successful
I am often asked about little tricks, gimmicks, or tools taking PPC marketing to the next level or hacks that guarantee profitability. There is no such thing in the long term and on a large scale. In my opinion, soft skills or approaches in performance marketing are more likely to decide between victory and defeat.
Know which KPIs are crucial

Constantly testing new channels and opportunities

Creatives first, tools second

Understand the intentions and strategies of the platforms

Say goodbye to the "budget."

Ego is expensive; ego costs

Think outside the box
Know Which KPIs Are Crucial
In my opinion, the abbreviation KPI is used far too often. For me, impressions, clicks, or views are not KPIs but rather indicators. That is why you should concentrate on the critical metrics such as sales, profit, or several qualified leads and their relationship to advertising expenditure so that your daily budget is used optimally.
Unfortunately, in reports from agencies or internal information, I often see that the accurate KPIs do not look good. Still, other less critical indicators are brought to the fore to improve the result. Therefore, you should always be clear about exactly which KPIs are essential and where the goal is.
We Are Constantly Testing New Channels And Opportunities
PPC marketing and its channels are constantly changing. This is due to new networks, stronger competition among advertisers, or unique functions in social networks or search engines, as these too have to assert themselves against their competition. That is why you must always remain flexible to test new platforms and new features.
Try to approach the matter as impartially as possible to get the best possible results. Especially with entirely new possibilities outside of Google, low prices and CPC can often be achieved, as many colleagues in marketing want to see how the results are with other advertisers or there is too much bureaucracy in their organizations to test new options quickly.
Creatives First, Tools Second
In my opinion, the creatives, i.e., the actual advertising media in PPC marketing, are still underestimated when it comes to optimization. Customers or advertisers are often looking for tricks in the settings or the like, and there is still great potential in the video, text, or image. Please try to test as different variants as possible in the first step.
Many colleagues propagate that you should only change a small part to understand what the success or failure is due to, but in the first step, it is more important to know which topics are better received by the user. So first, test whether product videos are better received than testimonials and then see which button leads to the best result.
Understand The Intentions And Strategies Of The Platforms
In the recent past, there have been repeated discussions about the profit maximization of the large platforms and the extent to which advertisers can rely on the numbers and procedures of the algorithms. On the other hand, other experts think that machines are more intelligent than humans and that we should therefore leave everything to machine learning. The truth, in my opinion, is somewhere in between.
Say Goodbye To The "Budget"
Who does not know statements like "We have planned € 3,000 per month for Facebook Ads", "Our annual budget for online marketing is € 50,000," or "We don't have a budget left for testing "? In my opinion, such views come from an ancient time with no or only limited measurable marketing opportunities. If you do PPC marketing well, you can tell exactly how much revenue or profit you expect.
So if you can spend money on online marketing and get more profit from it, you should spend as much money as possible on the channel. So the limits should instead be limited by a target group that is too small or a "cost per acquisition" that is too high and not by a given budget.
Ego Is Expensive; Ego Costs
A big problem in PPC marketing is the excessive intolerance to errors or insufficient willingness to admit mistakes. This often leads to campaigns, ad groups, channels, or keywords being continued with the wrong indicators or reporting to the additional branding effect to offset the lack of profitability.
Therefore, my tip is: Admit your mistakes and always test openly.
Think Outside The Box
As in all marketing – and primarily online – channels, a rough knowledge, but at least an understanding of the other channels, is critical. Suppose you, as a PPC Marketing Manager, do not know what distinguishes a good from a bad user experience or what legal issues you should consider in the advertisements and on the landing pages. In that case, you can reduce your performance in the long term or at least get more trouble with other departments.
Online marketing on a performance basis is constantly changing and therefore requires a high degree of flexibility and lifelong learning for those responsible for marketing. Anyone open to these topics will find a great opportunity in PPC marketing to leave the competition behind.
Summary On PPC Marketing
Pay per click (PPC) or performance marketing is an indispensable part of the marketing mix. The individual channels and campaigns within PPC marketing are very different. Not every channel works for every business model. Still, if you do not do reasonable PPC marketing today, it will soon be overtaken by its competition in terms of new customer acquisition.
Companies should say goodbye to the idea of ​​the "budget" and know that new channels and possibilities must first be tested. Marketing employees who are perhaps new to online marketing and PPC should be aware that they never stop learning in this area and that the industry is constantly changing to be successful in the long term.
About Author