Last-Minute Campaign Ideas For The End Of The Year In Online Retail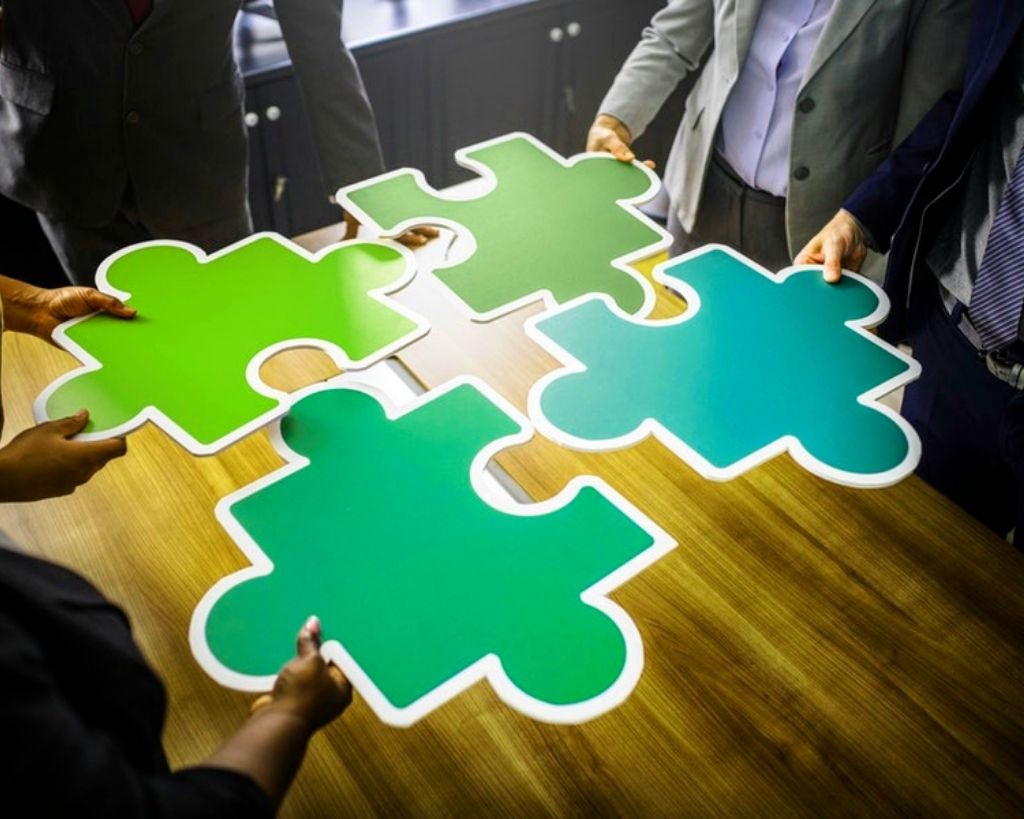 The starting shot for the year-end spurt in e-commerce has been given. Now is the time to get the Christmas business going quickly. Marketing automation (MA) is particularly effective and efficient on top of that. Once set up, automated campaigns can win customers and sustainably increase sales potential.
The basics: A campaign consists of several prepared emails sent as a sequence to a previously defined recipient list. The trigger for this – called the trigger – can be defined in marketing automation software and can be either time-related or action-related. At the end of the year, the beginning of Advent, St. Nicholas Day, or "ten days until Christmas" are ideal as a time trigger. But the interest of potential customers in events, promotions, or content related to Christmas can also be an action-related trigger to start a campaign and increase e-commerce sales again in the last weeks of the year.
So that the marketing automation software registers all relevant triggers – such as the click on Christmas offers or seasonal products – it is advisable to connect the shop via interfaces, for example, and thus allow automated data synchronization. In this way, an order that has been placed is recorded directly and assigned to the corresponding profile in the employee's system so that this profile can be sent with the campaign or emails.
Also Read: What Is PPC Marketing: Introduction, Channels, And Tips
Shop Owners Should Have The Following Five Campaigns On Their Radar At The End Of The Year
Advent Calendar Via Autoresponder
It's not too late to start an advent calendar! Who says there has to be a door every day ?! The anticipatory excitement and, of course, the chance to get a real bargain makes many customers willingly reveal their contact details, such as their email address, one way or another. Such an advent calendar campaign is an autoresponder, the trigger of which can be December 1st but does not have to be. Instead, the days until Christmas can be counted down, and the starting point is the remaining 20 or 10 days until Christmas. Autoresponder, auto mailer, or drip or dripping campaigns usually mean the same: automated campaigns whose content "trickles out" bit by bit.
The aim is for the campaign to start an automated dialogue with the customer, send him information and offers – and ideally encourage him to buy – but above all to strengthen the relationship with the company or the brand. Autoresponder campaigns can transfer their recipients to further campaigns or run parallel to other campaigns.
Newsletter With A Christmassy Flair
A newsletter is the communicative leased line between the recipient and the company. The recipient regularly receives relevant, valuable, or promotional content – in a reliable cycle and a familiar setting. For the Christmas season, too, it is a good idea to send out information and offers as part of the regular newsletter dispatch that additionally promotes the Christmas business. Personalization is crucial here – after all, a subscriber expects (especially if he has been loyal to a newsletter for a long time) that an online retailer knows and understands him.
Shop operators are therefore well advised to inquire about areas of interest when registering for the newsletter. A subscriber only receives information for specific topics or product groups or determines the preferences of each subscriber based on their reading and clicking behavior. A marketing automation solution ensures efficient data collection and translation into categories of interest and allows the recipient to be segmented to display content precisely.
Christmas Presents After The Transaction
Transaction campaigns are – as the name suggests – triggered by a transaction, for example, by an order. Transaction campaigns are primarily used to answer an incoming request or order. However, they offer the potential for more – provided that the customer has given the advertising consent. Assuming an order has been placed, the transaction is confirmed via email, and the delivery date is forecast. How about simply surprising the customer at this point? For example, the delivery could be guaranteed again before the party or requested different desired data. An online retailer could also grant discounts for a subsequent delivery subscription for consumables or a voucher for the following order.
A modern MA software can generate the codes,
Thanks to marketing automation shop integration, the redemption can, in turn, become an occasion for other campaigns. Placing a small early Christmas present under the transaction fir should push online sales again at the end of the year. The highlight: A transactional email is expected. Most recipients also consider an update on the delivery time of the request for feedback after the purchase to be a service. Real effects can be achieved here, promoting customer loyalty and increasing cross-selling and upselling potential.
Nurturing For The Festival Of Festivals
Real classics are lead nurturing campaigns that automatically accompany interested parties in their decision-making process and gradually develop them to readiness for purchase – preferably in such a way that it is not too apparent to the addressee. Therefore, the content is primarily helpful and tailored to the recipient and the respective phase in the purchase process. In addition to acquiring new customers, Nurture campaigns can also be set up as a follow-up for abandoned shopping baskets or a reactivation campaign to encourage shop visitors who have been absent for a more extended period to buy again. The common denominator of all nurturing campaigns is that they develop recipients towards a specific goal.
Of course, this can also be done in a Christmas context – or an existing campaign is given a new start with seasonally-appropriate content. In other words, new prospects are turned into contactable leads via a topic appropriate to the Christmas season and then qualified with a nurturing campaign. Professional marketing automation software automates campaigns, differentiates recipient profiles within the framework of integrated scoring, and evaluates their activities.
Anything But Lonely Thanks To Standalone
A few or even individual mailings within a limited period are called standalone campaigns. They are unique and separate from other campaigns.
A standalone campaign can push sales in e-commerce parallel to newsletters, lead nurturing, and transactional mailings. A Christmas party for customers, a factory outlet on Advent Sunday, or a one-time discount for the festival – every occasion is welcome to make attractive offers and communicate them with a standalone. In terms of content, the standalone approach can target any target – even at short notice – and then align the campaign accordingly. Templates or quick-start sets stored in an employee's software quickly get a drive on the road. In terms of language and design, standalone campaigns can sometimes be out of the ordinary, something special or even festive.
Off To The End Of The Year
If you want to push your Christmas business quickly, you should set up one of the previous campaigns. The advantage: Automated campaigns are effective in all phases of the customer journey, convey knowledge, enable decisions and accompany the entire life cycle. They can be automatically played out to all potential customers. In addition, through legally compliant tracking and profiling, they offer valuable information that will enable marketing and sales, customer service, product management, and many other departments to align themselves with the customer better. A preferred Christmas present for everyone!
About Author