What Is Tumblr, And How Can Marketers Use It?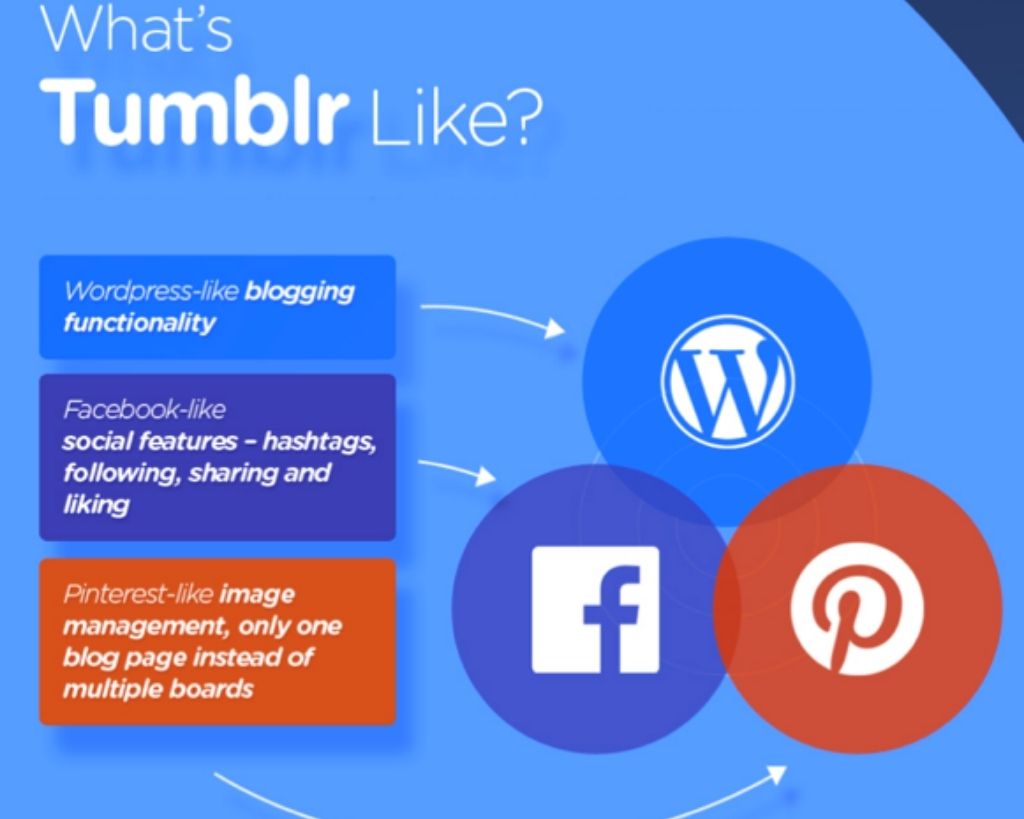 Facebook, Instagram, TikTok, Snapchat – the list of globally known and influential social networks and platforms goes on and on. The Tumblr service appears a little further back in this list. In the following article, you can read what the microblogging platform is all about and how you as a marketer can benefit from it.
What Is Tumblr?
Tumblr is generally a mixture of a social network and a microblogging platform. Content is published and shared with others. Even if you don't want to reveal anything about yourself, you can use Tumblr – there is no obligation to post. The target group is primarily 13 to 28-year-olds.
The Story Of Tumblr: Blogging With Problems
Tumblr was founded in 2007 and is available via browser and as an app for Android and iOS. The service was acquired by Yahoo in 2013 for $ 1.1 billion and is now owned by WordPress parent company Automattic.
The name Tumblr is derived from the English term "to tumble." Loosely translated, this means "fall, fall, tumble" and thus describes how Tumblr works: On the individual blogs, the entries "tumble" little by little onto the digital pinboard with little effort.
All kinds of content can be found on Tumblr. It is mainly known for microblogging: This describes short text messages with a few hundred characters – the most common provider is Twitter. LinkedIn, Facebook & Co. also have this function, known here as status reports.
Tumblr grew strongly up to 2014, but its membership has increased much more slowly since then. A current statistic shows the total number of blogs on Tumblr: In April 2013, around 100 million blogs were active, a doubling to 200 million took place in just under a year and a half by October 2014. A further doubling to 400 million became clear after just under four years dragged longer, namely until March 2018. In June 2021, the number was around 525 million and is only growing very slowly.
One reason for the decreasing relevance compared to competitors such as Instagram and TikTok: Especially in 2018, more pornographic content was shared on the platform. After the app had even disappeared from the app stores in the meantime, Tumblr responded by banning offensive content. The rigorous approach resulted in a brief drop in users of around a third by March 2019.
Tumblr is now free of offensive content and is seeing growth in users again – albeit at a slow pace. For comparison: In Google's Play Store, Tumblr is listed with "More than 100 million" downloads; TikTok and Instagram have over a billion installations.
Also Read: Advertising On The Internet
Tumblr Tutorial: How The Service Works
Compared to classic blogs like WordPress, Tumblr is much more visual and colorful. Users can design "their Tumblr" individually with colors and shapes.
Members can choose from seven variants for a Tumblr post :
text

image

Quote

link

Chat

Audio

Video
The way it works is simple: On a digital pinboard, users can add thematically appropriate hashtags to their content, regardless of whether it is photos, videos, quotes, links, or moving image files (GIFs). This creates a kind of blog in chronological order.
To see content from other members, hashtags are selected, which flush the appropriate content into the feed. Users can publish other people's posts on their blog – this is how the content is networked through "relogging." However, this results in an unclear copyright situation. As with many other social media, after several shares (sharing of content), it is unclear what the copyrights of the original post are.
What distinguishes Tumblr from other networks such as Facebook or Instagram is that comments can not be written; instead, hashtags are used to comment on individual posts. However, other functions are very similar – you can follow other blogs and mark posts as favorites (analogous to the "Like" on Facebook or the heart on Instagram).
Is There A Tumblr Alternative?
To answer the question about alternatives to Tumblr, a counter-question must be asked: Would you like to let off steam creatively or run a profound and clear blog?
The alternatives for the former are diverse and range from large apps like Instagram to smaller platforms like DeviantArt:
Pinterest:

On this platform, you can pin different content, most visually appealing, on your pinboard.

As one of the most widely used social media apps, Instagram is particularly suitable for sharing pictures and short videos and less for textual content. Nevertheless, some users use captions for short text passages.

DeviantArt:

The artistically valuable platform offers the option of presenting your content as well as a shop function.

TikTok:

The Chinese app, which has been pushing its way into the western market especially since 2020, is more minimalistic than Tumblr. The content focuses on short video snippets.
If you appreciate the blogging functions of Tumblr and are looking for other blogging providers, the following platforms are an example:
WordPress:

It is probably the best-known content management system; it offers numerous functions and options for running your blog.

Medium:

Evan Williams, the founder of Twitter, is aimed at high-quality blog content.

Blogger:

The offer of internet giant Google offers the blog function and the possibility of integrating other Google tools such as Analytics or AdSense.
How Can Marketers Use Tumblr?
Like any other social network, Tumblr offers you, as a marketer, opportunities to showcase your company or your products. Above all, images, texts, and videos work like most comparable platforms – content that catches the eye and catches the eye when scrolling through the feed. Simple text contributions tend to go under.
However, pay attention to your target audience. Girls and women under 25 are primarily active on Tumblr, mainly from the USA. In January 2021, around 48% of the traffic came from the USA, just under 3% from Germany.
Advertising opportunities are therefore more likely for internationally oriented, young companies with a corresponding target group. The regional bakery chain from Offenbach or the hearing aid manufacturer operating across Europe shouldn't advertise on Tumblr.
Due to the less intense relevance and advertising competition than on Facebook, Instagram & Co., Tumblr also offers opportunities. Own company profiles, which can be individually designed using the different entry types, can become real eye-catchers, and organic reach can be increased through relatively cheap "sponsored posts" (paid advertising).
Conclusion: Tumblr Is Interesting – But Not For Everyone
With its mix of different content types, Tumblr offers a colorful and opinionated platform. Despite the negative impressions around the discussion about offensive content in 2018, the service has a high number of users – even if this is no longer increasing as strongly as it used to be. As a marketer, Tumblr offers you attractive advertising opportunities in the shadow of Instagram, TikTok & Co. Important: Your target group must also be on Tumblr.
About Author