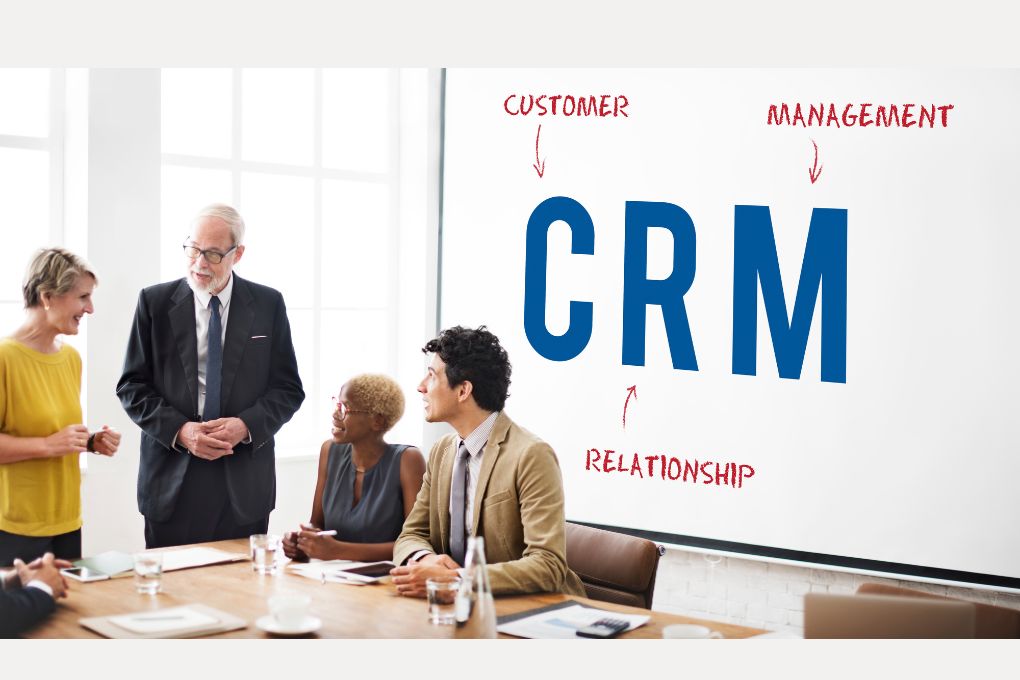 CRM is the acronym for Customer Relationship Management, translated into French as Customer Relationship Management System.
Reduced to its material dimension (because it is also a management philosophy where the customer is placed at the center) , a CRM is an IT medium intended to ensure organized archiving of customer data : identification data, segmentation and inbound and outbound interactions. Thus designed, it will allow you to boost the performance of your team, ensure the satisfaction of your customers, increase the conversion rate of your prospects and reassure your investors.
The benefits of a SaaS CRM
CRM software in SaaS mode dominates the market. In 2021, they should cover 75% of the needs of the French market according to a study dedicated to customer relationship management systems. The SaaS mode amplifies the contributions of a Customer Relationship Management and eliminates the need to mobilize significant resources in qualified personnel, equipment and space. A subscription and an internet connection will suffice to fully benefit from a completely secure CRM solution , subject to permanent maintenance and regularly updated.
And your investors in all this! We will focus in the following lines on the impact of your client management system on your investors.
How does a CRM SaaS reassure your investors?
It is important to specify from the outset that the designers of IT solutions dedicated to customer management do not prioritize this objective. However, the positive impact will encompass your management style, your customers, your team and your investors . And you too !
Automated management is a guarantee of efficiency
Management automation in SaaS mode covers all managerial disciplines. In addition to increasing the performance of your management, it sends a positive message to your environment: you will be perceived as a successful company, which has taken its digital shift and which selects the right management tools. Your investor will feel better.
A CRM is a guarantee of synergy and transparency
When you place your data in SaaS mode, they are available to be consulted at any time, from any geographical location. A well-designed SaaS CRM is a mine of well-classified information for your salespeople, your marketers, your accountants, your financiers, your back-office… and your investors (if you authorize them) .
Your solution can be linked to other cousin acronyms to further enrich the data and refine the analysis. For example, we can very well imagine an integration with your DMP, SSP and DSP dear to your marketers. Your invoicing department will make it its basic tool for editing detailed and precise invoices. Your lessor could have complete and up-to-date information on your performance in terms of turnover. Investors like turnover figures, transparency and up-to-date statistics .
A CRM is a guarantee of sustainability
Your CRM can act as a dashboard. Well configured, it will provide you with the information you need to make a good decision . You can prioritize the data analysis criteria, according to very specific needs. It will be easier to detect the regions that are recording a drop in sales, the most faulty prospecting process, the most congested stage of the conversion funnel, the best positioned product/market couple or the most boosting promotion lever. Your choice of readjusting or maintaining actions and/or objectives will be better streamlined and optimized . You will be more reassured about the sustainability of your business.
A CRM is a means of persuading and seducing investors
Adopting Customer Relationship Management can help you if you are looking to raise funds. There's nothing more impressive than being able to answer a specific question about your customers or your market. A manager who gives the impression, very real thanks to CRM, of mastering his internal organization and his market is trustworthy . Investors will also have the certainty that they will be able to follow the evolution of your activity in real time.
Again, benefits
A customer relationship management system brings more benefits. In particular, it will allow your teams to focus on the heart of the activity and on the missions that generate added value , because the time-consuming tasks that consume time and energy will be automated. Also, it will create a sense of closeness with your customers. Personalized marketing is much more effective than mass marketing. Similarly, your Inbound marketing can be better managed via a CRM, your salespeople and marketers will have a precise history of the actions taken to convert a lead into an end customer.
In SaaS mode, a CRM is even more profitable as an investment. You are relieved of many worries and centers of expense related to the installation and daily management of this IT support. Your investors will notice that the funds advanced will be spent rationally. Even for large structures that have a large volume of data to store and manage, a CRM SaaS solution will be perfectly suited. The "scalability" of good platforms is an outdated concern.
It is commonly said that there are few solutions that satisfy everyone. In terms of customer relationship management, CRM SaaS IT solutions accomplish this feat.
Also Read : 5G Is Much More Than Fast Surfing On The Smartphone
About Author