5G Is Much More Than Fast Surfing On The Smartphone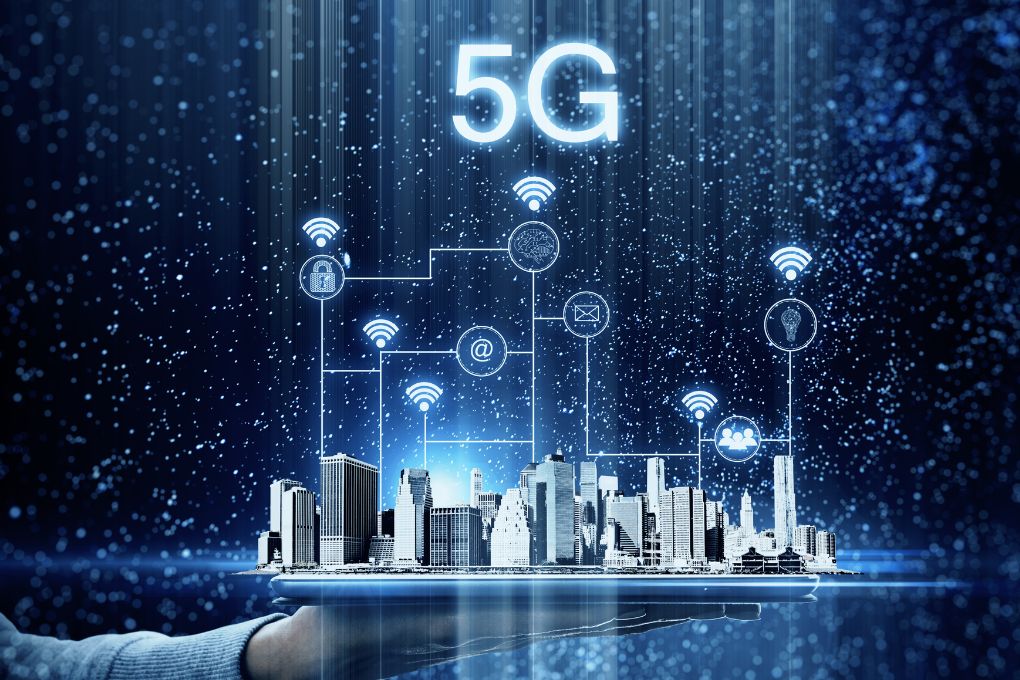 The new mobile communications standard is the further development of LTE, which is currently used primarily in mobile phones. But 5G can do much more and should not be restricted to this use case. Other scenarios were also deliberately in the foreground when developing the technology.
Clearly, 5G brings advantages for private users: data transmission is up to ten times higher than with LTE, which enables new applications such as streaming 4K videos or mobile gaming with sophisticated graphics. In addition, the mobile radio standard can handle more participants per radio cell, which will be particularly noticeable at large events, since the networks are often overloaded here these days.
However, these are more incremental advances of existing applications and less innovations. In addition, network coverage for private mobile 5G use poses a major challenge: Where there is no mobile phone reception in the area, a quick upgrade to 5G cannot take place. On the other hand, 5G can be described as a real driver of innovation in some parts of the economy. At the auction of the 5G frequencies, not only telecommunications providers were deliberately considered: In the high-frequency range, bands for companies were also planned. This allows companies to set up spatially limited 5G networks (so-called campus networks) for IoT applications and use the mobile communications standard for themselves. There are use cases for this in various industries:
Industry 4.0 and IIoT
The term Industry 4.0 was coined in Germany about ten years ago and has meanwhile spread all over the world. Even then, it was closely linked to the Internet of Things. The term Industrial Internet of Things has meanwhile become commonplace for this. Of course, the success of such concepts stands and falls with the connectivity of different devices – from sensors in machines to robots to mobile devices of employees – everything has to be networked with each other. So far, networking has often been via WLAN. However, the problem here is that the frequencies are not protected. This means laptops, tablets, smartphones and watches may use the same frequency bands as production technology. If individual bands are overloaded, In extreme cases, this can lead to the failure of individual robots. Therefore, communication via protected 5G bands is considered a favorite in the industry.
In the future, we will very likely see a tripartition of wireless connectivity in the factories: WLAN for office work and classic Internet use, public mobile communications for personal mobile devices and the company's own 5G campus network for the IoT, or the production facilities.
Hospital Networks and Telemedicine
Reliability is also a top priority in the medical field. If a robot fails in the car factory, it's annoying and costs a lot of money – in a hospital, the failure of technology can be life-threatening. For applications within a clinic, for example to support operations, a 5G campus network would be the solution of choice. In the healthcare sector in particular, however, there are also promising potential uses for 5G away from the campus networks – such as networking clinics and mobile emergency teams
Using 5G, for example, certain vital functions of a patient could be transferred directly from an ambulance to the emergency room, which saves valuable time because the inpatient team can prepare optimally even before the patient is admitted. 5G would not be necessary for such data transmission, but the new standard brings significant improvements in transmission rates and latencies, even live images from the ambulance could be transmitted with it. However, it is particularly important that 5G technology ensures smooth handover between radio cells even at high speeds, thus enabling highly available and robust data transmission.
Another application scenario is telemedicine. Patients can save themselves unnecessary journeys and waiting times, and remote treatment could improve medical care in rural areas and in structurally weak regions where there is a risk of a shortage of doctors. 5G could form the basis for fail-safe connections, for example the live transmission of high-resolution images between patient and doctor.
Smart farming: sensors on the field
In agriculture, too, 5G brings advantages, for example for sustainable, resource-conserving arable farming. Because many devices can be used per radio cell, hundreds of sensors can be used extensively in agriculture and horticulture, for example. They can measure various parameters in the ground and transmit the data to a central location for evaluation. The farmer thus receives valuable information, for example to optimize the use of water and fertilizer and ultimately to reduce it and thus control it in a more environmentally friendly way.
In addition, automated systems that support the drivers of agricultural machinery have been around for a number of years. Lasers, GPS and image recognition, for example, help combine harvesters to automatically keep a straight cutting edge. The step to a fully autonomous vehicle would no longer be a big one. In combination with 5G sensor data, the agricultural machines could not only drive autonomously, but would also provide useful information for the most efficient field cultivation possible. The fact that autonomous driving will probably first take place in the fields, because on public roads, also speaks in favor of the fact that the commercial vehicles have a significantly limited radius of action and the fields are also private property – these factors of course significantly reduce the complexity of the use case.
Autonomous driving
Should autonomous driving ever be implemented on a large scale, this will place enormous demands on the connectivity: minimum latency times, extremely high reliability and smooth handover from radio cell to radio cell are absolutely essential.
In such a networked vehicle, completely new entertainment options for the occupants would also be possible, including virtual reality – it goes without saying that this in turn involves very large amounts of data. At least from today's perspective, comprehensive autonomous driving would certainly be the supreme discipline of 5G technology.
Some things are still in the future, but not everything
5G is more than just a data turbo. The new mobile communications standard offers a variety of usage scenarios in a wide variety of industries. Even if some use cases are still a thing of the future, campus networks are picking up speed to enable better use of data, to network machines and warehouses, to accelerate processes and make them more efficient.
Also Read : Intelligent Infrastructure Management
About Author