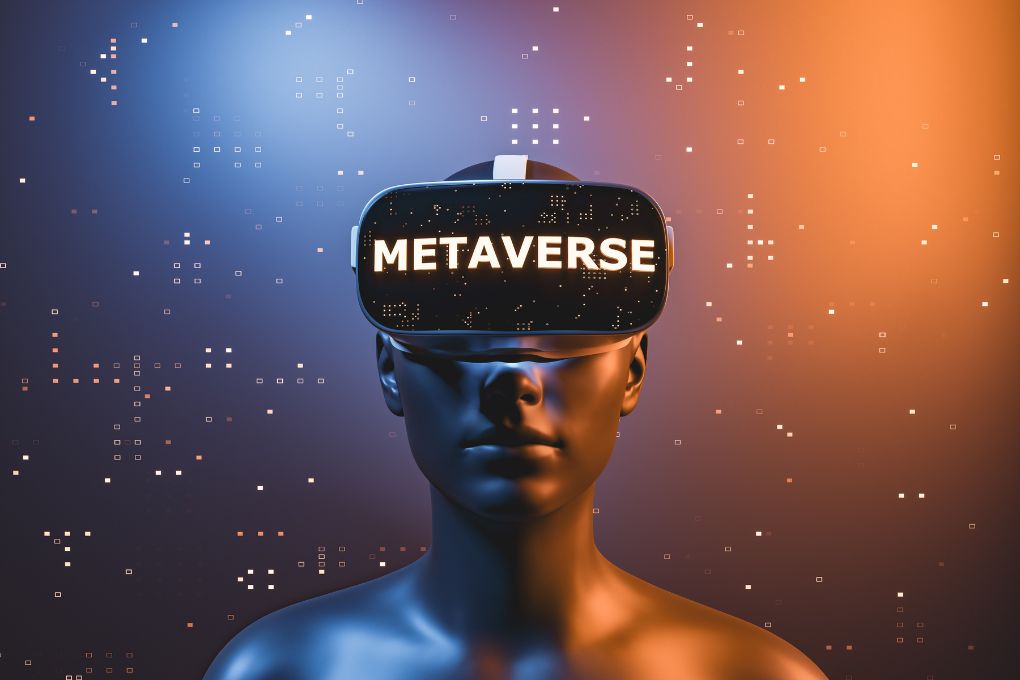 The Metaverse is the current internet top trend. Is it just a new hype or is there actually a high earnings potential behind it? And what about financial service providers? Should they open virtual branches?
Digital realities have long been given great opportunities. Augmented Reality , Virtual Reality, Mixed and Extended Reality are designed to help bridge physical and digital experiences. The future of the internet is supposed to lie in the metaverse. In Web 3.0, the real world is to be supplemented – some even think replaced – by a virtual one.
Idealists expect the metaverse to be an expansive, digitized community space where users can freely connect with brands and each other in ways that allow for self-expression and joy. Businesses are more likely to expect a well-groomed, advertising-laden newsfeed presented by platforms like Facebook, where there are new opportunities for making money.
Metaverse: Megatrend or Marketing Hype?
There is no doubt: the connection between the real and the digital world offers fascinating possibilities. These go far beyond the existing virtual landscapes, which are already a reality, especially in numerous computer games.
But even if Mark Zuckerberg would like it that way, there won't be a single metaverse. It's not just Facebook (or Meta, as the social media giant has been called) that dreams of gigantic prospects, especially for making money. Numerous tech companies are working on their own Internet landscapes and these will hardly be compatible with each other. So instead of just one, there will be many metaverses.
Marketing experts are (too) euphoric
As marketing teams ponder how to experiment with the metaverse, there is already a risk of marketing myopia. Within companies, it is easy to imagine that consumers are just waiting to connect "freely" with their brand. In truth, people think far less about brands and do not wait to deal with them permanently.
The Metaverse is no more – but also no less – than the Internet itself. The Web is being improved and updated to provide consistent 3D content, spatially organized information and experiences, and synchronous, real-time communication.
Bank branches in the metaverse?
Financial institutions are also already planning for the Metaverse – at least internationally. Some South Korean institutes have already launched their own platforms. And JPMorgan recently announced the opening of a Metaverse Lounge, along with a discussion paper on Metaverse Opportunities . Accordingly, "the possibilities of interactive, digital worlds seem limitless".
Many institutes are considering how sales and service capabilities that have been built up over decades in the physical world (really?) can be transferred to the new virtual world. The goal is to position yourself as a big winner when customers show up there. In addition, there is the fear of missing out on an important trend and losing out to digital no-names or big techs.
More than ten years ago there was euphoria about opening bank branches on Facebook . Little of that remains. However, the current Metaverse hype will lead to billions of euros being invested in a lot of nonsense: virtual properties, digital avatars and other virtual odds and ends.
Communities also exist in real life
But it must not be forgotten: the true users of the Internet are people. You can't do business with the widely represented bots. And in the metaverse, too, there are people behind the avatars. Like social networks today, the metaverse will in future lead to some users using different pseudonyms diving into certain digital communities. However, this digital parallel world cannot be the basis of banking transactions – quite apart from compliance regulations.
Whether you're building your own meta world or injecting a brand experience into an existing platform, it's important to keep in mind the actual role of the brand in people's lives. After all, brands need to meet people where they are.
If banks and savings banks want to reach people in certain communities, a virtual world is not necessary. We are reminded of the times when regional institutes, but also large banks, still played a role in the local communities. So maybe try to breathe new life into (still) existing branches instead of investing in virtual branches that end up being empty?
Also Read : 5 Current Trends For Social Media And Influencer Marketing
About Author