Explained: What Is Big Data?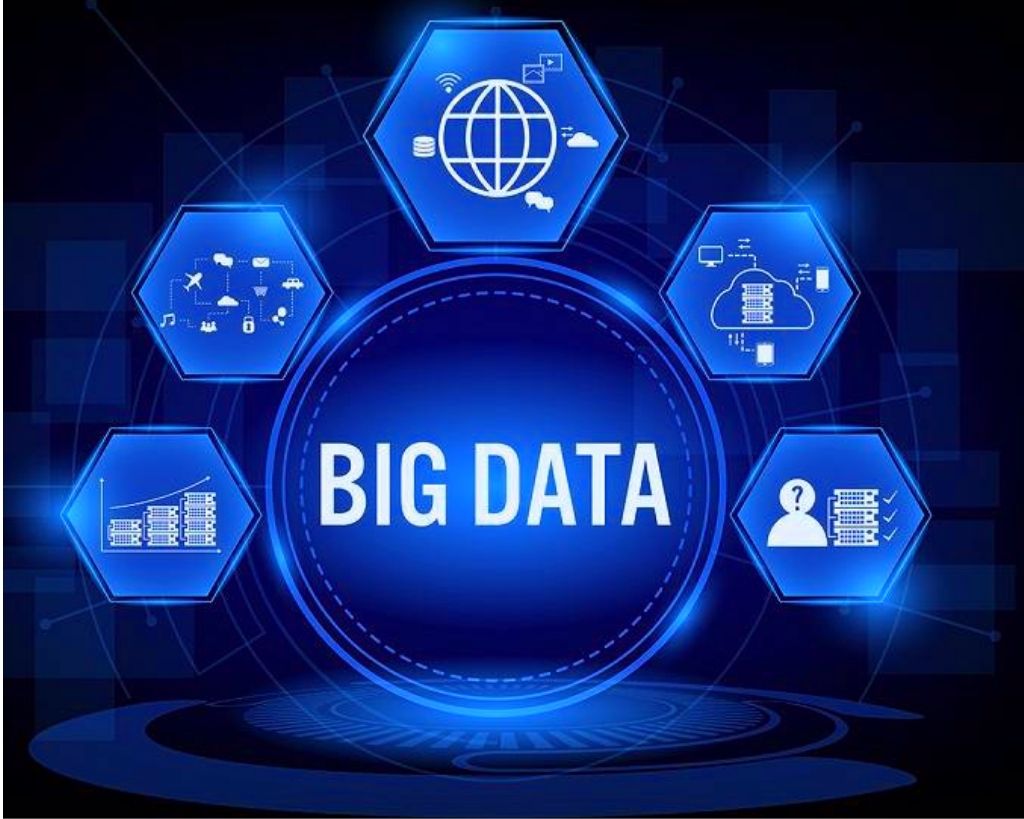 What does big data mean, and the advantages of big data technologies?
In recent years, the volume of data in companies has grown continuously. Data is therefore considered the gold of the 21st century. The processing of this data is essential for the successful design of everyday business but not as trivial as it might seem. New tools and programs should solve the problem. In addition to the growing amounts of data, new and robust IT solutions are also intended to help analyze this data. This includes new technologies such as machine learning or grid computing.
Definition & Explanation: What Is Big Data?
The term Big Data comes from English and describes vast amounts of data. The data are characterized by their size, complexity, fast pace and fundamentally weak structure. In everyday usage, Big Data is also used as a collective term for many digital technologies. From a social point of view, these are causing social upheaval and, from a technical point of view, creating an era of new and digital communication and processing options. The term big data is not static but is subject to continuous change. As a rule, this term is used to describe technology.
The definition of the term also allows a subdivision into three different dimensions:
Variety

: Describes the range of data sources and types.

Volume

: Includes the scope and actual data volume.

Velocity

: Describes the speed at which the amounts of data are generated and transferred.
Recently, the definition has been supplemented by the two terms value and validity. These stand for the added value that the company generates through this data and the data quality that must be ensured in operation.
Also Read: Teleworking: How To Improve Your Internet Connection And Internet Speed?
What Is Big Data Analytics?
In principle, big data is essential for business intelligence (BI). BI deals with the analysis of collected data. BI always uses systematic approaches and new software solutions to evaluate large amounts of data. Significant data software is characterized by particular functionalities that enable parallel processing of large databases. The essential functions of such software are processing large data sets, fast import of new data, quick query and search of data, parallel processing of questions and analysis of various types of information. Thus, Big Data Analysis also represents one of the most important trends within the BI software industry.
Where Does Big Data Come From?
The data required for big data analytics can come from various sources. Smart homes, networked vehicles, wearables, smartwatches, smartphones, customer cards and many other networked devices and platforms are data sources. The technology also takes the personal areas of the users into account. For this reason, there are always conflicts between the wishes of industry and authorities and the individual's rights. In particular, public market participants want to evaluate the data collected to obtain additional and in-depth insights. One way out of this conflict of interest is to anonymize the data. In particular, search engine operators and providers of social networks are regarded as model users for data analyses.
The use of data analysis enables the improvement of business processes in almost all company functional areas. Optimizations in marketing, information technology and technology development are particularly noticeable. With the help of data collection, users push the achievement of previously defined goals. Various technologies are used in numerous sectors, such as market research, medicine, intelligence services and administration. The focus is always on the efficient and benefit-generating use of the collected data. Traditionally, the data can create forecasts in individual business areas and thus anticipate future trends.
What Are The Advantages Of Using Big Data?
In particular, traditional relational database systems have problems processing larger than average amounts of data. Accordingly, the evaluation of such data falls within the remit of significant data software. Here the providers rely on new types of data storage and analysis systems. As a rule, these access numerous processors and thus improve data processing speed. This has glaring advantages when processing many records and processing many columns within a single document.
The import and export of large amounts of data can also be processed faster and more efficiently. After importing, all data can be called up in real-time. In addition, corresponding software solutions are characterized by low latency and processing time – even with complex requests. Several queries can be executed in parallel without significant performance losses. Ultimately, different types of information such as numbers, images or texts can also be examined for relevant information. Nevertheless, the development of the corresponding software is still in its infancy.
Examples Of Application Areas Of Big Data In Companies
Competitive advantages are essential in fast-moving markets like today to build a good business position. This is where data analysis comes into play. By analyzing large amounts of data, trends and patterns on the market can be identified and thus, competitive advantages can be generated. However, the realization of savings potential and the creation of new business areas are sometimes based on these data evaluations.
Example 1: Credit Scoring In Banks
Lending, in particular, can be improved with the help of big data. In this way, the creditworthiness of many customers can be evaluated within a short time using appropriate data analysis. The results of such big data scoring far surpass classic credit rating decisions in terms of their objectivity and efficiency.
Example 2: Influencing Purchasing Behavior In Direct Marketing
Marketing is a classic area of ​​application for Big Data analyses. In marketing, however, it is less about the data itself and more about the insights drawn from Big Data. On their basis, the right decisions can be made and the most profitable measures implemented. The evaluation of the data provides essential and fundamental insights about the customers, who they are, what they want, where they shop and get information and how they want to be contacted.
With the extensive data analysis results, marketing experts learn how customer loyalty can be influenced and how lost customers can be won back. And these findings, in turn, enable a targeted, effective use of the marketing budget.
Example 3: Risk Prevention
Our last application example for big data in companies deals with fraud detection. Again, customers use fraudulent scams to obtain a product or service by fraud. With the help of extensive data analyses, possible irregularities can be identified at an early stage, which can then be checked more closely afterwards. Unwanted or erroneous transactions can also be placed in this way with minimal effort.
What Are The Challenges When Choosing Big Data Software?
The amount of data available has increased continuously, so this problem is not entirely new for companies. Instead, the challenge for companies is to implement the often increasing, self-imposed requirements for data processing and evaluation.
Over the past few years, BI software has gained increasing strategic importance for companies. This, in turn, meant that the number of users increased and their expectations about the topicality and short-term availability of the data. In addition, the relevance of the query performance of the respective systems also increased.
All in all, these high requirements only illustrate the challenges of the business world. Companies that react quickly, in particular, can develop competitive advantages in a highly competitive business environment by using Big Data Analytics.
Criticism Of Big Data Technologies
In addition to the undisputed advantages, there is also some criticism about Big Data. Numerous representatives see surveillance capitalism in the evaluation of multiple data. But data protection is also the focus of numerous discussions since companies have the option of always being able to assign the data to a customer. A loss of solidarity in insurance tariffs could also progress in this way so that high-risk users receive a corresponding tax. In addition, some experts criticize the inadequate basis of the data evaluations. According to this, the simple technical way is often chosen without taking a representative sample into account.
Conclusion
Big data is one of the relevant future technologies and helps companies to generate valuable competitive advantages. At the moment, the technology is still in its infancy. In the long term, however, there will be a breakthrough. Because of the rapidly growing flood of data, managing it is one of the most critical aspects when designing digital solutions for corporate success. Only an excellent big data approach with data from various sources provides companies with the urgently needed holistic and detailed overview. Big data will have a significant impact on the way companies, organizations, and their IT experts solve tasks in the future.
About Author