Digital Education Is More Than a Tool.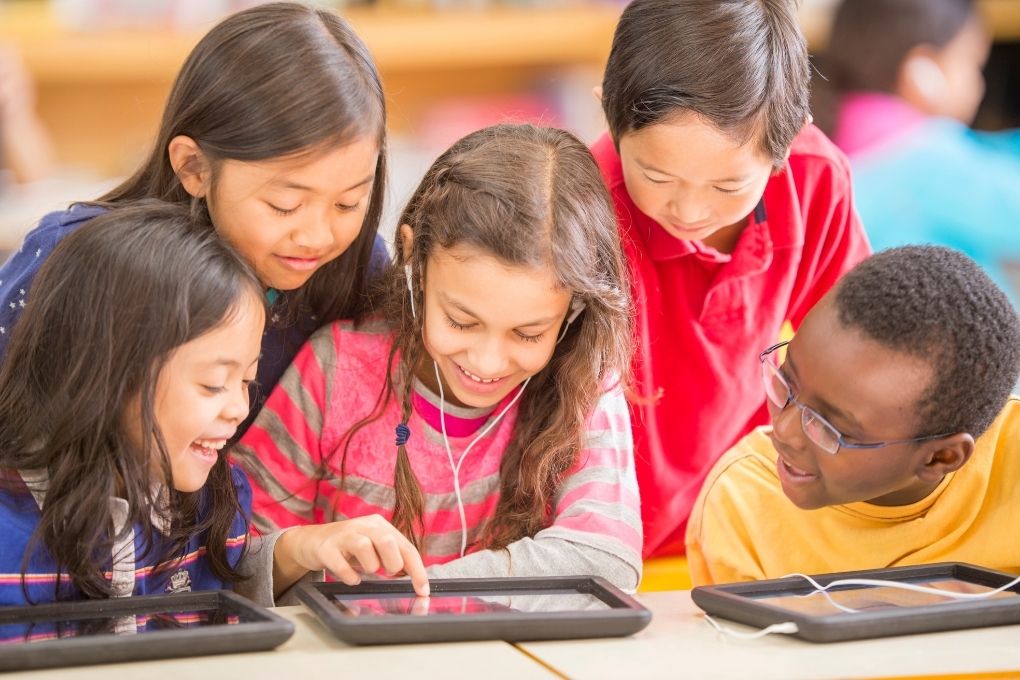 Many observers of teaching theory and practice say that educational systems follow the ups and downs of social and technological fashions and clichés and guidelines of pedagogical resources and procedures according to the possibilities of each society, country, or tribe. And they are not without reason, based on the analysis of the educational systems of both the third and second world.
Countries in our environment, and ourselves, have been changing the educational approach from the stalest, passing through a normative traditionalism of rigidity both in content and in procedures and tools, to finally, swinging the positioning pendulum, reaching educational systems based on what the dizzying technological acceleration calls School 2.0, in which the digital predominates over the traditional contents, continents, and formats.
Some of these countries have had to step on the brakes and redirect the situation so as not to exceed the limits of what is advisable in terms of digitization and computerization of teaching and learning. Of course, nobody wants to go back to the time of the blackboard and chalk, the dictionaries of two thousand unbound pages, or the squared notebook as a source of storage for educational input. ICTs are here to stay, although, with some caution, we must adopt a mixed approach between traditional and digital.
The digital world in education
Our world of e-learning is closely related and tied to the digital world and ICTs. In its founding DNA, it is part of the communicative platform with feedback inherent to this educational system so in vogue and of sustained growth. Let's see some of its applications and uses. 
ICTs in education generally refer to anything that involves technology. This includes devices such as computers, tablets, software, and whiteboards such as educational games, digital learning tools, and all the educational applications that can be found on the Internet. 
The potential to individualize people's learning and maximize it gives a unique appeal to digital in classrooms and training centers, if possible, many more in e-Learning courses and training. The individualization of ICTs turns them into practical digital practice tools. The effectiveness of ICTs in education depends on how they are being used and the pedagogical purpose of the digital device.
The digital classroom
The best learning occurs when real-world problems are combined with real-world problem-solving tools. Since technology is an integral part of the realities of 21st-century students, these tools must be digital to be relevant.
While the term digital classroom is defined very loosely, it applies to those classrooms that employ modern technology and communications to provide information to students. They use that information online or in a traditional classroom with their trainers and peers to learn new content and lessons.
The digital classroom refers to the "technology-enabled" classroom where student learning and interaction with the instructor and their peers are fully supported through the strategic use of information and communication technologies (ICT).
Provision of an intelligent classroom ('Smart Classroom')
Until now, the focus has been to create "smart" classrooms that include an intelligent whiteboard or interactive projector, sound system and digital presenter, desktop or laptop computer.
What modern technology allows us to introduce elements of gamification into the educational process, which should enhance students' motivation and information retention and their ability to conduct their research and work as a team. It also allows individualization of learning and encourages learners – whatever their age and background – to seek out the content they like.
It would be difficult to find an area of ​​life that has not been affected by the digitization process in today's world. In other words, modern technology has penetrated practically every pore in our society, including education.
However, there is still a lot of potential in that field that has not been exploited. That situation should be remedied in the future because there are many benefits that digital education can provide. Without being exhaustive but rather paradigmatic, we will mention some of these well-known tools, or perhaps not so much for their pedagogical uses.
Also Read : Explained: What Is Big Data?
About Author