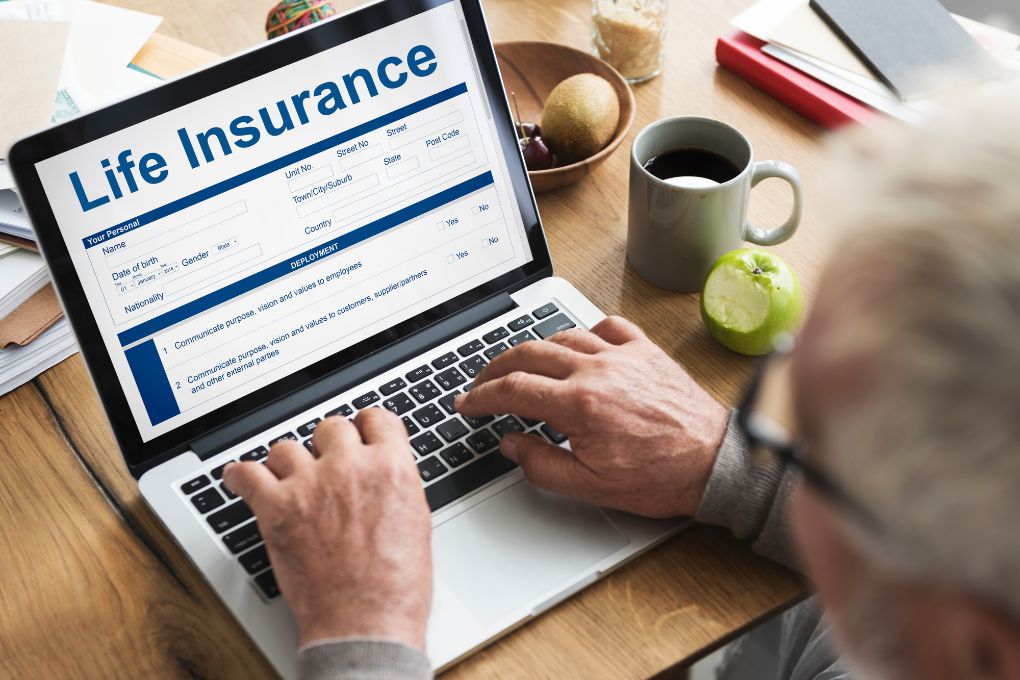 Life insurance serves as a financial safety cushion, providing a protective barrier for your loved ones when you are no longer around. It grants you reassurance, as it ensures that your family will receive support in the event of your unexpected demise. Nevertheless, there's an important aspect to consider: to fully reap the advantages of life insurance, you must consistently pay your premiums. Here's the twist – these premiums may rise over time, potentially resulting in a substantial financial obligation.
Don't worry, as there are strategies that can protect you from the dreaded increase in your life insurance premiums. In this guide, we will delve into the tactics of managing life insurance premiums, revealing the crucial elements that can help you maintain reasonable costs and preserve your peace of mind. These are the tactics that knowledgeable policyholders employ, enabling them to obtain the financial security they require without experiencing financial strain.
Understand the Basics of Life Insurance
Before diving into factors that can help you save on life insurance premiums, it's crucial to understand what is life insurance. Life insurance is an agreement between an individual and an insurance provider. You pay regular premiums, and in return, the insurer promises to pay a sum of money to your beneficiaries upon your death. This financial protection can help your loved ones cover expenses like outstanding debts or daily living expenses.
Choose the Right Type of Life Insurance
There are different types of life insurance policies, with the two main categories being term life insurance and whole life insurance.
Term Life Insurance: This category of insurance offers protection for a designated duration, which could be for 10, 20, or 30 years, for example. It often has lower premiums compared to whole life insurance. Choosing the right term length based on your needs can save you money.
Whole Life Insurance: This policy covers you for your entire life and has higher premiums. While it offers a cash value component, it's generally more expensive than term life insurance. Assess your long-term financial goals before opting for whole-life insurance.
Assess Your Coverage Needs
To save on life insurance premiums, it's essential to have the right amount of coverage. Purchasing coverage in excess can result in increased insurance premiums. Evaluate your financial obligations, such as mortgage, debts, and future expenses, to determine the appropriate coverage amount.
Maintain a Healthy Lifestyle
Life insurance companies often consider your health when determining premiums. Factors like smoking, obesity, and pre-existing medical conditions can lead to higher rates. By adopting a healthy lifestyle, quitting smoking, and managing your health, you can secure lower premiums.
Age Matters
Your age plays a significant role in determining life insurance premiums. In general, if you buy a policy at a younger age, your insurance premiums tend to be more affordable. As you age, the risk of health issues and mortality increases, which can result in higher premiums. Therefore, it's wise to buy life insurance at a younger age to lock in lower rates.
Regular Premium Payments
Consistently paying your premiums on time is crucial. Late or missed payments can lead to policy lapses, which may result in higher premiums if you decide to reinstate your policy. Keeping your payments up-to-date ensures you maintain your coverage at an affordable cost.
Explore Different Options
Life insurance rates can vary among different insurance companies. It's essential to shop around and compare policies from multiple insurers to find the most competitive premium rates. Online tools and insurance agents can help you in this process.
Consider Policy Riders
Frequently, life insurance policies include optional add-ons, known as riders, which offer extra advantages or features. While some riders may increase your premiums, others can be valuable, like a waiver of premium rider, which covers your premiums if you become disabled. Carefully evaluate whether adding riders aligns with your needs and budget.
Policy Term Length Matters
The length of your life insurance policy's term can impact your premiums. Shorter terms typically have lower premiums, but they offer coverage for a limited time. Longer terms may have slightly higher premiums but provide coverage for an extended period. Choose a term length that aligns with your financial objectives.
Reevaluate Your Policy Periodically
Life insurance needs can change over time due to factors like marriage, the birth of children, or paying off debts. Periodically reassess your life insurance coverage to ensure it still meets your requirements. You may find that you can reduce coverage or adjust your policy to save on premiums.
Conclusion
To sum it up, making the correct policy choice, evaluating your coverage requirements, and living a healthy lifestyle are essential elements that can prevent your life insurance premiums from rising. Furthermore, factors such as your age, on-time premium payments, comparing competitive policies, and considering policy add-ons can also assist you in efficiently handling your premium costs. Keep in mind that life insurance is a commitment that spans many years, so making well-informed choices today can result in substantial savings down the road while guaranteeing financial protection for your family.
Also Read : The Basics Of Customer Loyalty For Insurance Companies
About Author