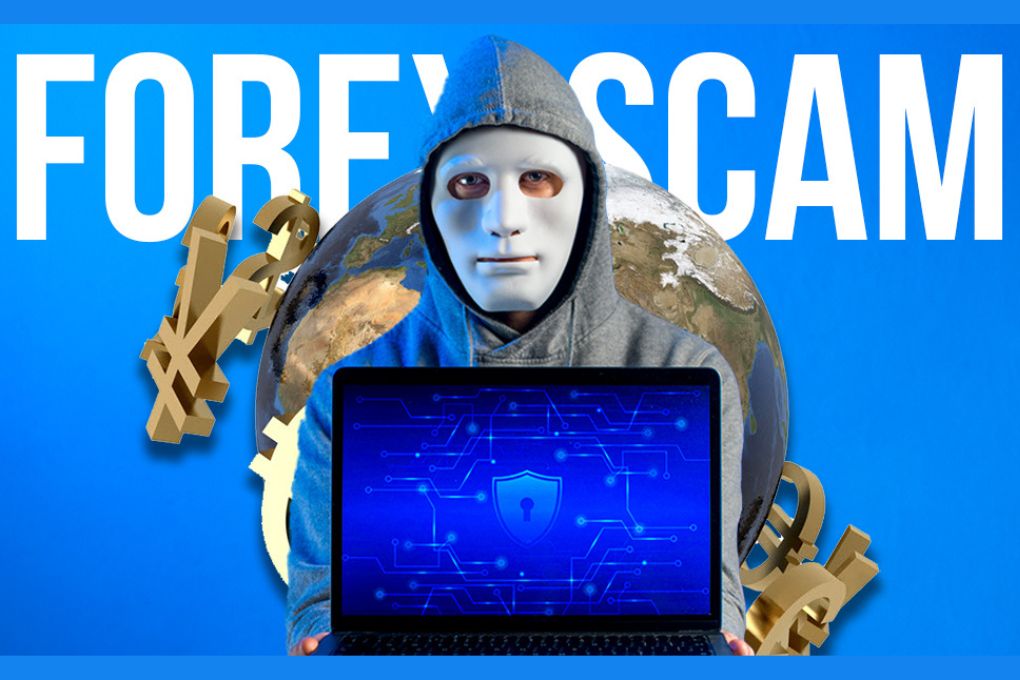 Foreign exchange, or forex, converts one country's currency to another. The currency conversion is done at a specific rate called the foreign exchange rate. The conversion rate for almost all currencies constantly changes due to the supply and demand market forces.
While the Forex market exposes you to many profitable opportunities, it also exposes you to Forex scams. The scammers are always employing various fraudulent schemes to trick people into investing in the forex market and to scam them. Therefore, people must be highly cautious while trading in the forex market.
While trading safer isn't a compromisable option, comprehending the core aspects of Forex trading can help you make impactful and secure decisions. Hence, let's run through a few fundamentals of Forex trading.
Factors affecting foreign exchange rates:
There are many factors affecting the market forces that are behind the foreign exchange rates.
Some of these factors are economic, political, and even psychological conditions. Financial elements include the government's policies, trade balances, inflation, and economic growth.
The political conditions also have a significant impact on the forex rate. It is because political instability and conflicts might negatively affect the currency's strength. In addition, the psychology of forex market participants also influences forex exchange rates.
Forex market:
The market where the currencies are traded is the foreign exchange market. Exchanging of Currencies is necessary as they help in the buying of goods and services, either locally or across borders. For executing foreign trades and businesses, international currencies have to be exchanged.
For example, suppose you live in a country and want to buy cotton from another country. In that case, either you or your company where you are purchasing raw materials from, has to pay for that by using the latter country's currency.
There is no centralized marketplace for forex. Instead, currency trading is done electronically. It means forex transactions occur through computer networks amongst traders worldwide rather than one centralized exchange. As a result, the market is always open for five and a half days a week.
In the forex market, currencies are traded, and it is a continuous and non-stop changing market worldwide. The forex market was previously dominated by firms and large banks that acted on behalf of the clients.
How to trade in Forex:
To start trading in the foreign exchange field, you can follow a few below-mentioned steps.
Connecting a device to the internet:
For trading in forex, you need access to a proper Internet connection with fewer service interruptions, when you want to trade via an online broker. You also require a phone, tab, or computer to run a trading platform; if your internet connection becomes slow or goes off while trading, you may face undesirable losses. Which is also the case if the market does not go according to you.
Finding a suitable online broker:
You can open an account with an online forex broker, irrespective of your place of residence. Just carefully search for the one that matches your requirements as a trader and accepts you as a client. Of course, the broker you choose must store your money separately from his own and work under a well-reputed jurisdiction.
Opening and Funding a Trading account:
After you have selected and decided on the broker, you can send the funds into your trading account. Most online forex brokers accept different ways of funding an investment, like internet bank transfers, payments from debit cards, etc.
Obtain a forex trading platform:
You must download or get access to an online trading platform with your broker's support. For example, most forex brokers offer an excellent proprietary trading platform.
Begin trading:
After completing all the steps mentioned earlier, you can have a fully funded forex trading account and can begin trading. Usually, You can also open a demo trading account and access virtual money funding to test on these forex brokerage platforms and services before getting to the actual trading mode. Demo accounts are also advantageous because they let you test your trading strategies and practice trading without worrying about risking any funds.
Risks associated with forex trading:
There are several risks associated with forex trading.
The most common risk with forex trading is the exchange rate for the currencies. Most forex traders face this issue. Exchange rates constantly change, meaning the amount of money to be traded for another differs daily.
The interest rates have a significant impact on the profits of forex traders. Interest rates vary just like the exchange rates, they also show how profitable it would be for a trader to deal in certain currencies and vice-versa.
Transaction risks are also involved with forex trading. Generally, Forex trading takes place on a 1-day basis, which can change exchange rates before the trades get settled.
Benefits:
There are several benefits of forex trading.
Accessibility is one of the biggest benefits of the forex market. Compared to other markets, it is easier to enter and does not need a significant investment.
The transactions made between the trading parties are direct.
There is high leverage in the foreign exchange market. Forex investors can take the risk and increase their profit margins.
In the case of forex, dealers on the foreign exchange market provide demo accounts to the forex traders for practice purposes so they can learn forex trading and try out their strategies.
The liquidity in the forex market is very high, so the transactions are completed conveniently and quickly.
Compared to other trading markets, forex trading costs less since they have lower transaction costs.
Forex market is a free market as there are multiple participants and external factors influencing the prices, such as economic fluctuations.
There is no restraint for directional trading in the forex market. The traders constantly buy or sell the currencies as per the market movement.
Disadvantages:
Unfortunately, forex trading isn't limited to its advantages. There are also several disadvantages of forex trading, approaching in the form of a scam.
Signal seller scam:
In a signal seller scam, a person or a company sells information to the traders based on which trades are to be made, declaring that the data professionally forecasts the forex market and will be useful to inexperienced traders in making money from their trades. The scammers usually charge a daily, weekly, or monthly fee for their services, but they don't offer any genuine signal that would help the trader earn money.
Boiler room scams:
In boiler room scams, the cheaters get the people to purchase shares in their private company, which isn't worthy enough. Then, the cheaters convince the people by assuring them that when the company becomes public their share value will also increase. But, they never go public or rise in value, instead they run away with investor funds.
Conclusion:
Forex traders should know about the possible risks in Forex trading, inclusive of forex scams. If they know these things, they can protect themselves from incidents like forex scams that resurface in various ways.
Also Read : Six Types Of Virtualization
About Author