Four Tips For Agile Teamwork With Trello Enterprise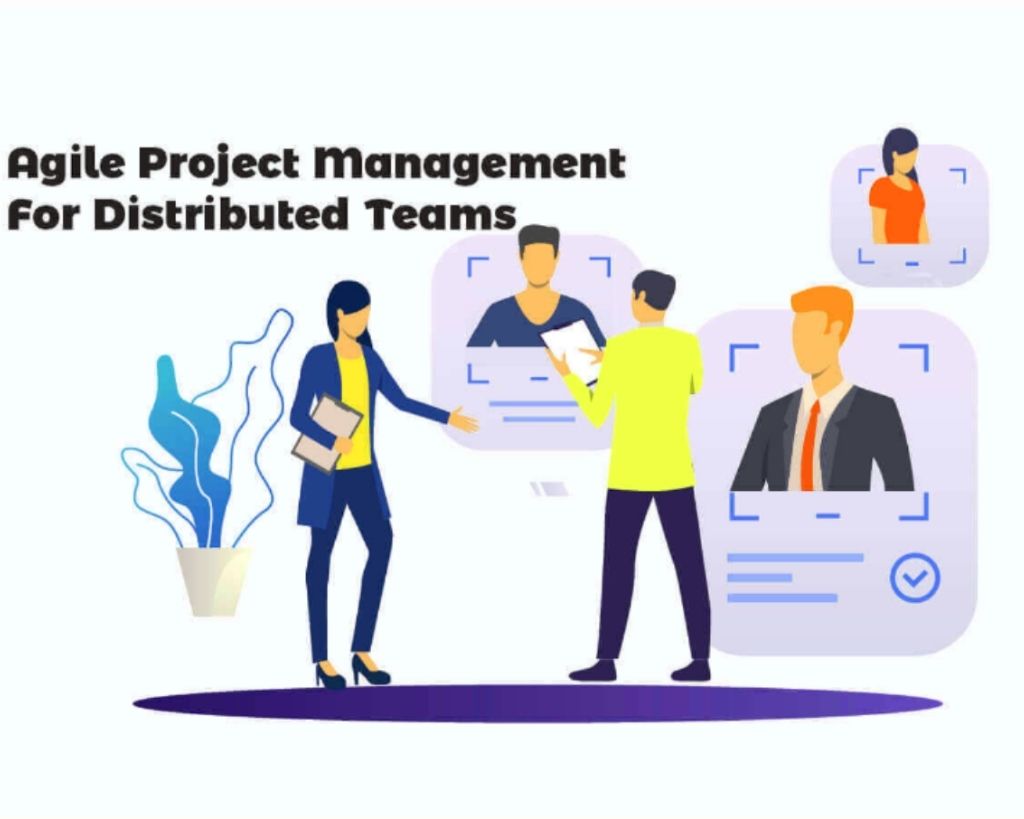 The agile Teamwork with Trello Enterprise methodology was published in 2001 by a small group of software developers. It is designed to facilitate collaboration between cross-functional teams involved in projects in fast-paced, ever-changing environments. Today this methodology is used by teams from different industries around the world. However, a study found that 90% of companies "had problems adopting company-wide agile working methods".
It is essential to Trello that teams successfully implement agile practices ( sure, right?). But how do you do that? First, you should ensure that teams are uniformly aligned about processes and tools – agile work also includes a work management system such as Trello Enterprise, which enables efficient communication and organization across departments.
Here you will see how the new work management system Trello Enterprise supports the success of agile teams through more cooperation, adaptation and transparency.
Agile Teamwork In One Central Location
Collaboration is essential in an agile world. Agile teams carry out their tasks across departments and sometimes even across companies. As a result of the COVID-19 pandemic, significantly more people are currently working from home. Teams are left with no other option than to collaborate more often outside of the typical office environment and sometimes even outside traditional working hours. At Trello Enterprise, boards and cards form the basis for agile working together. This allows teams to exchange ideas quickly and easily share important information with colleagues – all in one central location.
Customizable boards provide an overview so that all team members can see where tasks are in the workflow – from the idea phase to completion. Trello offers several board templates that teams can fully customize to their needs.
All boards contain corresponding cards with details on specific tasks. Cards can include checklists, due dates, file attachments, conversations, and much more. They ensure that everyone in the team is always on the same page. This facilitates quick and uniform communication, mainly when teams work on transfer projects asynchronously to other departments.
And then there are labels with which teams can give structure to your projects – so you can see at a glance where the priorities are. Thanks to the colour system, each team member can see which tasks are due next. Even if work on a task is interrupted due to an open question or a problem, this is recognized immediately.
A network of animal rescue organizations uses Trello boards, cards, and labels to easily share pictures and critical medical information about needed pets across their agile organizations. On the board for coordinating transports, the agile organizations that place animals each have a card for each animal that can be adopted. Shelters with spare capacity can then move these cards to their list of animals they can accept. Essential details such as pictures of the animal on the cover picture labels with information about whether the animal has been spayed/neutered or has health problems and other medical data are noted directly on the card.
Reach Your Goal With Flexible Workflows And Agile Working Methods
For agile teams, workflows are the be-all and end-all. Several teams are always involved, numerous moving elements have to be coordinated, and you are often faced with a wide variety of obstacles. Your team needs a flexible workflow that moves employees and projects forward to work together effectively and successfully meet deadlines. Trello Enterprise streamlines the workflow with customizable integrations and automation that minimize the number of repetitive tasks, improve communication, and integrate with existing tools.
For example, Butler uses natural language commands to automate almost every task in Trello – from creating custom buttons to assigning tasks to teammates. Teams are even reminded of upcoming deadlines. This automation saves time and allows your team to concentrate fully on the project.
With Trello integrations, your teams can get the most out of the tools they already use – including Slack, Gmail, Salesforce, and more. There is no need to switch back and forth between screens, and collaboration in departments that use different tools is simplified.
The team at the nonprofit organization have brought their workflow adjustments into shape with Trello. With the help of Trello and Zapier, it processes more than 1,100 tickets per month. It uses automation to reduce the time it takes to make inquiries. Thanks to integrations and power-ups, employees can work seamlessly and effortlessly on both platforms.
This Is How Self-Organized Teams Keep Track Of Things
Agile teams have to keep work processes moving at all times. Standing still is not an option. Sprints, where teams have little time to complete specific projects and tight deadlines, are a big part of agile methodology. Agile teams need to see who is working on what, where specific tasks are in the workflow and where problems are looming – this is the only way to meet their deadlines and achieve goals.
The new views of Trello Enterprise, i.e. table view, dashboard view and timeline view, provide an optimal insight into specific tasks and the distribution of work. These views are accessible to the entire team and help better assign tasks, support colleagues, and identify bottlenecks.
Table View
The table view provides a general overview of all boards. All team members see the cards from multiple Trello boards in a compact and manageable format. This makes it clear at a glance how teams and departments are linked. The cards in the table can be filtered and sorted by lists, labels, members and due dates.
The table view is handy for agile teams as it provides an overview of the progress of specific tasks and towards the business goals. Teams can quickly view the status of the overall project and organize tasks by the department simultaneously. By filtering the list, it is easy to see where the workload is highest. In this way, tasks can be distributed more evenly, and burnouts are avoided.
Dashboard View
In the dashboard view, where data is organized and visualized in easy-to-read diagrams, teams can see their projects from a "bird's eye view". By default, Trello comes pre-configured with four cards per list, cards per member, cards per label, and cards per due date.
How many tasks have been run or completed, and which team member is currently doing the most work. If this format is not relevant for your team, you can, of course, adapt the diagrams to your requirements.
The dashboard view helps the team keep an overview and avoid getting bogged down in individual tasks. It provides the data necessary for teams to think proactively and forecast potential difficulties rather than react to them.
Timeline View
The timeline view shows tasks in a convenient timeline format. Teams can organize project tasks by start and due date and drag and drop data to adjust when deadlines move.
This is ideal for agile teams who want to split larger projects into manageable parts for sprints. Every step that is required to achieve an important goal or complete a project is visible. This makes it easier to keep the team motivated and anticipate potential obstacles or bottlenecks in each project phase.
The Successes (And Potentials) Of Your Agile Teams Are Always In View On The Boards
An essential part of the agile process is the retrospective, which enables teams to look back at what worked well and didn't – after the project was completed. Trello Enterprise boards make it easy for agile teams to think about their various tasks and workflow structure. In retrospect, this makes it easy to see where things went well and still has room for improvement.
The representation of Trello makes it immediately clear which areas were problematic or particularly successful. Your team can use labels to mark tasks for further discussion in retrospectives and see which tasks were overdue or not completed after a sprint.
With Trello Enterprise, teams can even hold retrospectives. The boards provide an overview of what went well and what could have gone better. In this way, teams can define precise action steps and jointly find new ideas during a brainstorming session.
Trello Enterprise Leads Agile Teams To Success
Trello's unique and customizable features are used by some of the most innovative companies globally, including Google and Kickstarter, for agile project methodologies. It is not without reason that it is regularly referred to as one of the best project management tools.
Also Read: Trello: The Planning Tool Is Worthwhile For Your Company!
About Author