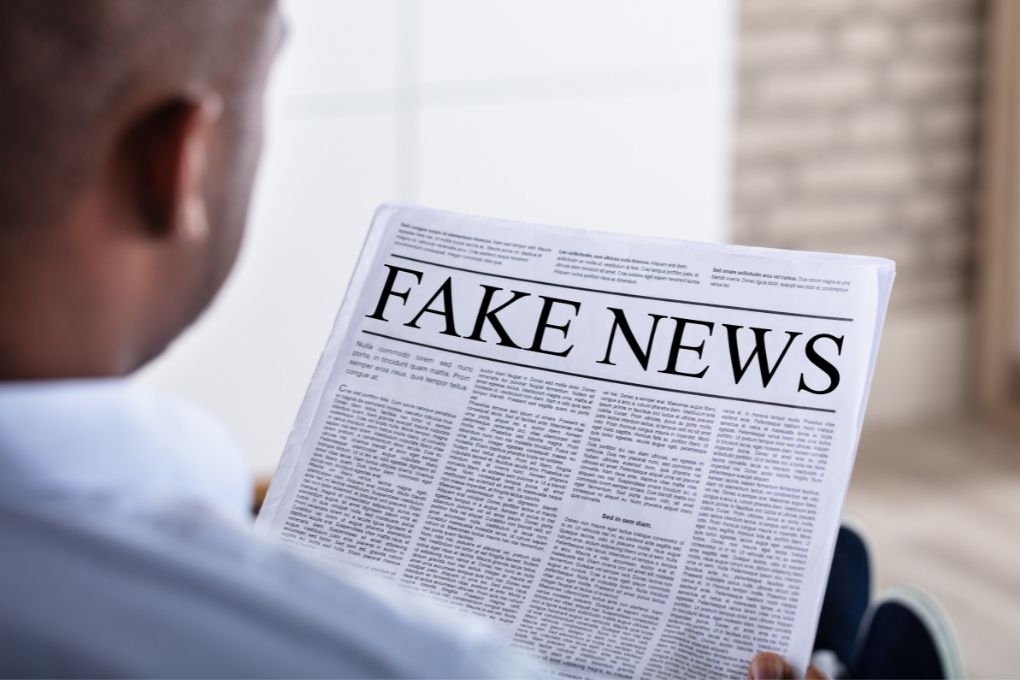 Today we are completely surrounded by information; smartphones allow us to search for information at any time from anywhere, easily and quickly. So any doubt or curiosity you may have, whatever it may be, you will find your solution on the web.
Every minute there are two million searches on Google and new information is also created. But not all the information found is valid and that is why it is necessary to know how to identify fake news.
According to Wikipedia , fake news is "a type of hoax that consists of pseudo-journalistic content disseminated through news portals, the written press, radio, television and social networks and whose objective is disinformation."
Behind the disinformation other dangers hide, which could be the theft of credentials , malware infection, etc.
Fake news is a bigger reality today. Creating a universe of disinformation parallel to the reliable and reliable news that the Internet can offer us.
They spread so quickly that it is essential to learn how to identify fake news to defend against them.
If you think about how quickly some content goes viral through social networks, the consequences of fake news could be horrible (especially when it comes to political, health and other sensitive topics).
Differences between fake news and wrong news
There is an interesting difference identified by Claire Wardle (expert in digital journalism) between fake news, which is created knowing for a fact that untrue news is being created and shared, and wrong news, which is the spread of fake news involuntarily.
Despite the fact that fake news finds its greatest channel of diffusion in social networks. According to a study carried out by the University of New York  , people over 65 years of age are the most responsible for the spread of fake news and not millennials, as might seem logical.
One can try to explain this phenomenon by thinking that the generation of the over 60s has not fully experienced the digital revolution and finds it more difficult than a millennial when it comes to identifying fake news. It should also be considered that over 60s are retired or close to retirement age, which makes their presence stronger on social networks , where they share news that is close to their ideals.
The only way to fight disinformation is to learn to identify fake news.
By following a few simple points you can learn to detect fake news successfully. Go for it!
Tips to identify fake news.
1. Read the entire text
It may seem superfluous, but to identify fake news, you need to read the entire text and not stop at the title or skim over the words in bold.
Reading you will realize hypothetical failures and any other element that may make you doubt the news you are reading.
If there is generic data, if there are no sources, if there is incomplete or poorly written news, be careful and continue investigating because it could be fake news.
2. Is it quality content?
If information is real, it should not be normal to find spelling errors, strange structures, entire sentences in capital letters.
Writing on the Internet means following rules that those who do it as a profession know.
This does not mean that a story with an error is surely false, but if there are numerous mistakes, it is likely that you are not reading a story from a reliable source.
3. Parse the URL
Reviewing the URL takes a few seconds but can be relevant when identifying fake news.
Also when the URL seems familiar to you, always check that there are no extra or missing characters and that it really corresponds to the real address.
4.Look at the images
Many times the fake news is complemented with real images but taken out of context. You can be sure about the origin of an image by searching for it on Google.
You also have to be careful with possible retouches made with Photoshop or other photomontage editors.
5. Check the titles
If a title seems too flashy, sensational or exaggerated, you are probably facing fake news.
Title styles "how to cure cancer" or "earn 100 euros a day from home" are good examples of typical fake news titles.
Many times the titles are exaggerated to attract traffic and are not always indicative of the content of the news. This is clickbait , a technique used to attract large amounts of traffic to the website itself.
6.Identify and know the author
Does the news you are reading have the author's signature? Look for his other articles.
Do you have a profile on social networks? Investigate and verify who he really is.
No signature? It could be fake news.
It is not a universal rule, but generally fake news tends to remain anonymous, without the face or name of the author.
7. Look for other sources
When identifying fake news, it is of the utmost importance to compare sources.
If a piece of news is real, there will be no problem finding it on reliable and safe web pages when searching on Google.
Do not trust the first news you find, look for other sources and compare the information . And if the same news is not found according to other sources, it is very likely that you are dealing with fake news.
Also Read : Industrial Cybersecurity Needs In Smart Manufacturing Environments
About Author