Industrial Cybersecurity Needs In Smart Manufacturing Environments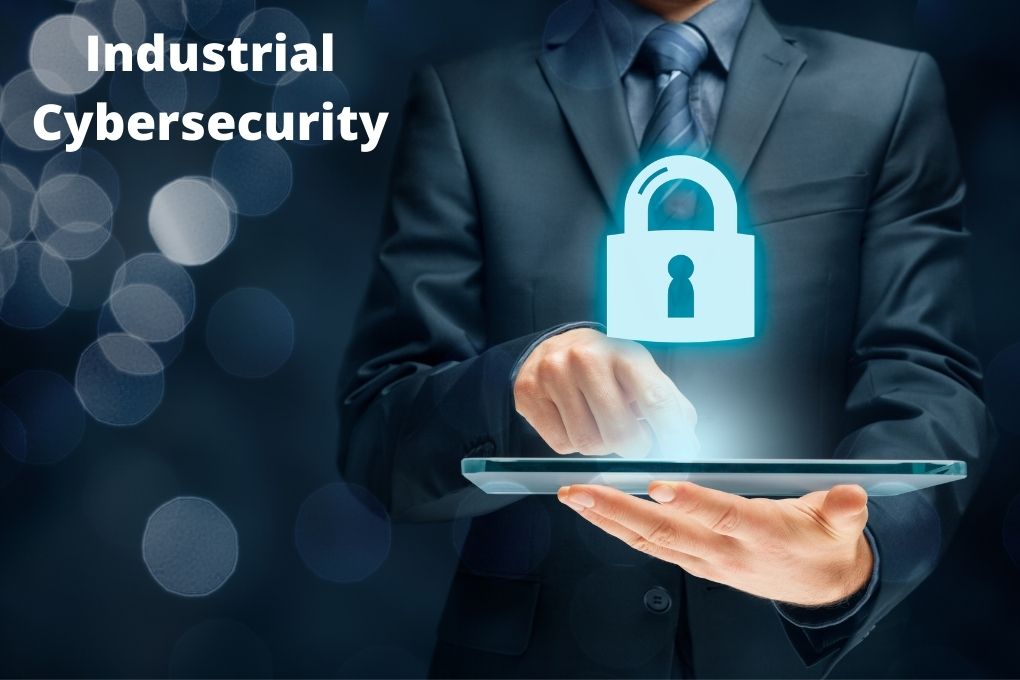 In current industries, the need for industrial cybersecurity arises, since the development of management and organization is closely linked to industrial digitization , the transfer of digital information is a very vulnerable point.
New industrial technologies
The globalization of many industrial sectors dedicated to manufacturing means that these companies have had to install new technologies in order to be competitive in the sector.
The coexistence of various technologies and the communication between them through computer digitization, on the one hand, obtains great benefits and, on the other hand, this flow of information is dangerous, which requires adequate cybersecurity, as promoted and promulgated by the Center for Industrial Cybersecurity.
The internal information of an industry turns out to be information of great value both for the company itself and for competing companies in the sector.
This means that the focus of cyberattacks has focused on this point and takes advantage of vulnerabilities through the use of global networks, echoing Business Intelligence, a new Trending Topic .
We must have new industrial technology systems, which must have appropriate industrial cybersecurity measures.
IIoT and cyber-physical systems
The Internet of Industrial Things harnesses the IoT technology of remotely controlled and hyper connected devices. Closely related to the IIoT, cyber-physical systems combine computing, storage, and communication to physically interact and control processes. The software that makes up these systems is closely tied to their physical components and is responsible for their actions. An example of these systems is the autonomous vehicle.
Cloud Computing
Working in the cloud allows companies to save on investing in hardware and optimize resources. The data remains stored on the Internet and it is very difficult to lose it. In addition, the information can be accessed through any device and at any time. Finally, it is a technology that provides ubiquitous access to many services that the industry needs
Big data and analytics
All devices and any type of tool connected to the Internet emit data. This information is extremely valuable , but managing it is not easy. If leaked, the data can add value and even completely change methodologies and procedures in the industrial environment. Big Data is one of the necessary technologies for the industrial sector, since it improves the efficiency in the manufacturing process and reduces costs. It achieves this by extracting data on which machinery consumes the most and at what times to take action on it, for example.
Artificial intelligence
Artificial Intelligence has a close link with robotization. This technology is what allows a certain criterion to be granted to the machines so that they can deploy services. In conclusion, it gives robots autonomy and allows them to work on their own. However, we must not forget the AI ​​integrated in management programs , which automates these tasks.
Cobots and autonomous robots
Collaborative robots support humans to lighten workloads. For their part, humans must also learn to work side by side with this technology. Robots do not replace humans, but rather support them and allow them to perform other tasks . Through the integration of Artificial Intelligence , they can establish protocols to dedicate themselves to specific tasks.
AR and VR for simulations
Augmented reality and virtual reality are two useful tools for  simulating critical environments or optimizing machinery designs to adapt them to the industry environment, for example. This allows testing without endangering professionals and without wasting resources. Thanks to this technology, it is possible to analyze the consequences of the changes made in any process before executing them
The Operations Technology (OT) environment
The scope of industrial cybersecurity has a greater scope not only of manufacturing processes and information between the departments that manage demand and needs with the production department that manages manufacturing.
There is also a lot of communication between production departments and other departments through the use of global networks and the application of tools under the use of the Internet of Things .
The industrial environment today has a network of information communication between all departments , for this reason Operations Technology acquires great value through which it seeks to carry out production processes seeking effective results and evolved in incessant improvement. adapted to the industrial environment.
National Cybersecurity Institute INCIBE  works to strengthen digital trust, increase cybersecurity and resilience and contribute to the digital marketing in a way that promotes the safe use of cyberspace in Spain.
Types of intelligent manufacturing systems
Manufacturing industries must have a level of automation appropriate to the sector in which they operate in order to be competitive.
These automated systems that support intelligent manufacturing processes are not exempt from attacks, so they require industrial cybersecurity that allows manufacturing processes to be carried out safely and uninterrupted.
It is important to carry out an adequate automation implementation in the industry, as well as to anticipate possible adaptations and improvements over time.
Wireless technology applications
This technology is currently being implemented without skepticism, both at the consumer level (main promoter of it) and at the industrial level, the two most widely implemented protocols are  WIFI  and  Bluetooth . The demand for access to data anywhere and at any time has led to the development of new applications, many of which industrial control systems benefit from.
In the world of industry, wireless technology can  reduce installation costs and increase productivity in industrial cybersecurity systems. However, some obstacles have slowed its spread: reliance on battery-powered devices, link availability issues, dead zones and, despite regulations, incompatibility between various devices.
There is a great interest in the research and development of wireless networks. In networked control systems, for example, there is great interest in the development of wireless technology as a potential replacement for the current generation of industrial wired networks. These wired networks have major drawbacks and disadvantages that are intended to be solved through the use of other technologies such as wireless communications. Current wired technologies present difficulties in certain environments such as the petrochemical industry and where mobile and portable devices are used.
Also Read : Why a CMMS Software For Industrial Maintenance? Principal Functions
About Author