How to Safely Use Gadgets—Without Your Myopia Getting Worse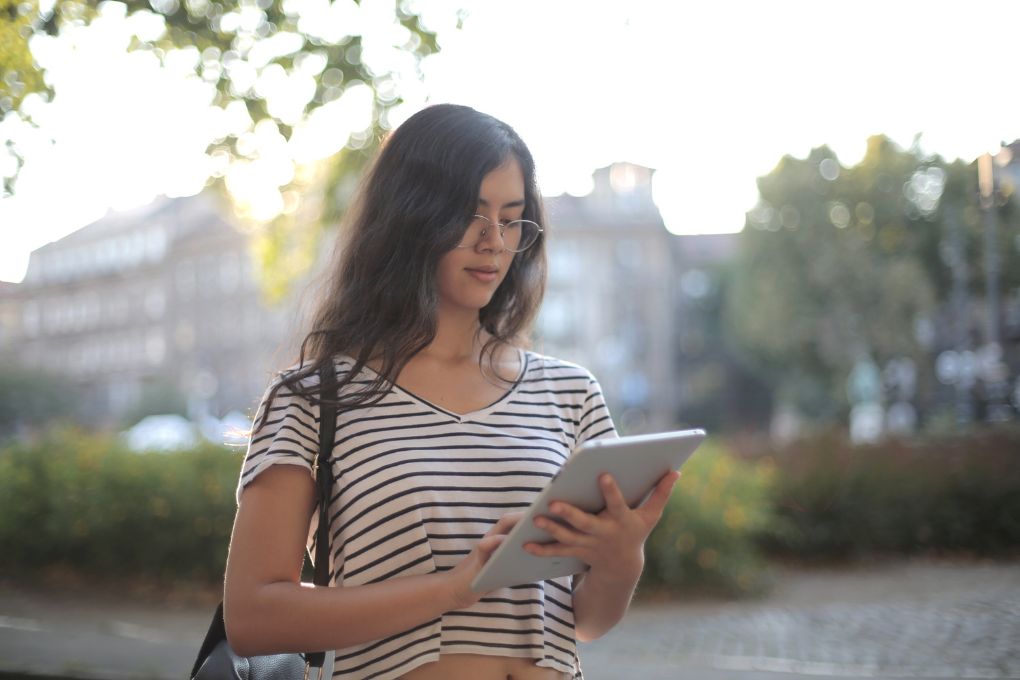 Everyone knows extensive gadget use is terrible for the eyes, but it's even worse for people with myopia. A study published by Frontiers in Public Health found that digital activity can increase the risk of myopia worsening by promoting more sedentary lifestyle habits. Ignoring this can cause your eyeballs to elongate even further and increase your refractive error levels.
However, it's also not feasible to stop using gadgets altogether: they're now necessary for work, communication, and other tasks. Fortunately, you can follow a few tips to safely use gadgets without your myopia getting worse:
Use a blue light filter
You're primarily exposed to blue light when using digital devices. Medicine Net notes that its short wavelength damages the front of the retina rather than its center, leading to increased nearsightedness. Since screen time is inevitable sometimes, such as when you're working from home for eight hours or doing extensive research for a school paper, it's best to look at what you can do to minimize blue light exposure.
One thing you can try is to apply blue light filters on your phone or computer screen. These use special coatings to specifically block out light from 380-500 nanometers, which is the wavelength of blue light. If you want a filter with more function, try ZAGG's collection of screen protectors. These filter high-energy visible blue light but also enhance color depth and vibrancy at the same time. As such, it won't impede your view of the screens' contents. That can be especially useful for people who rely on color accuracy when using a phone or computer, such as if you're a graphic designer, gamer, or video editor.
Maintain a safe distance between your eyes and gadgets
As mentioned above, focusing on near objects worsens myopia. To avoid this, keep your gadgets at a safe distance from your eyes. This can reduce or slow down the elongation of your eyeballs.
Phones should be 16-18 inches away from your eyes, at the very least. Meanwhile, computers must be 20-40 inches away. A good rule of thumb to follow is to keep screens at least an arm's length away. If you have difficulty practicing this, you can get a monitor riser or laptop stand to prop on your desk at a safe distance while sitting down. iPhone users can also try Apple's new screen distance feature, which tells you when you're holding your phone too close to your face.
Wear sunglasses when using gadgets outdoors
Some people like to use their gadgets outside for a change of scenery, breathe in fresher air, and more. While you may find this relaxing, it's important to protect your eyes whenever you're using digital devices outdoors. In addition to blue light, your eyes are exposed to the sun's UV rays when outside. Prolonged exposure to these rays can worsen myopia by changing the molecular structure of the eyes. This is why it's essential to wear sunglasses that block UV rays whenever you're outside.
Since you have myopia, you may want to look at getting prescription lenses on your pair. You can start with comprehensive catalogs, including Sunglass Hut's range of prescription sunglasses. Here, you can get prescription lenses on frames like Burberry's BE4216, which are oversized and can protect more of the eye area. There are also Oakley sunglasses with polarized lenses that can further cut out glare from bodies of water, should you be using your device near a pool or even on the beach.
Take frequent breaks while using your gadgets
While gadget use has become necessary in today's day and age, using gadgets for extended periods without breaks can further worsen myopia. Our post "What are the Risks for Security and Privacy in VR and AR?" shares that spending too much time close to screens—such as when using VR headsets—leads to dizziness and nausea. These may feel more intense, given your eye condition, and may further elongate eyeballs due to strain.
This is why taking breaks is essential when using gadgets. You can follow the 20-20-20 rule recommended by health experts, which involves staring at something 20 feet away for 20 seconds every 20 minutes of gadget use to relieve strained eyes. Set an alarm on your devices so you never forget to do this.
Improper gadget use and habits worsen myopia. Don't wait for a higher refractive error in your eye exams before practicing these tips we gave you.
Also Read : Wearable Sensors For Advanced Communication
About Author