Is It Time To Give Him His First Mobile Phone?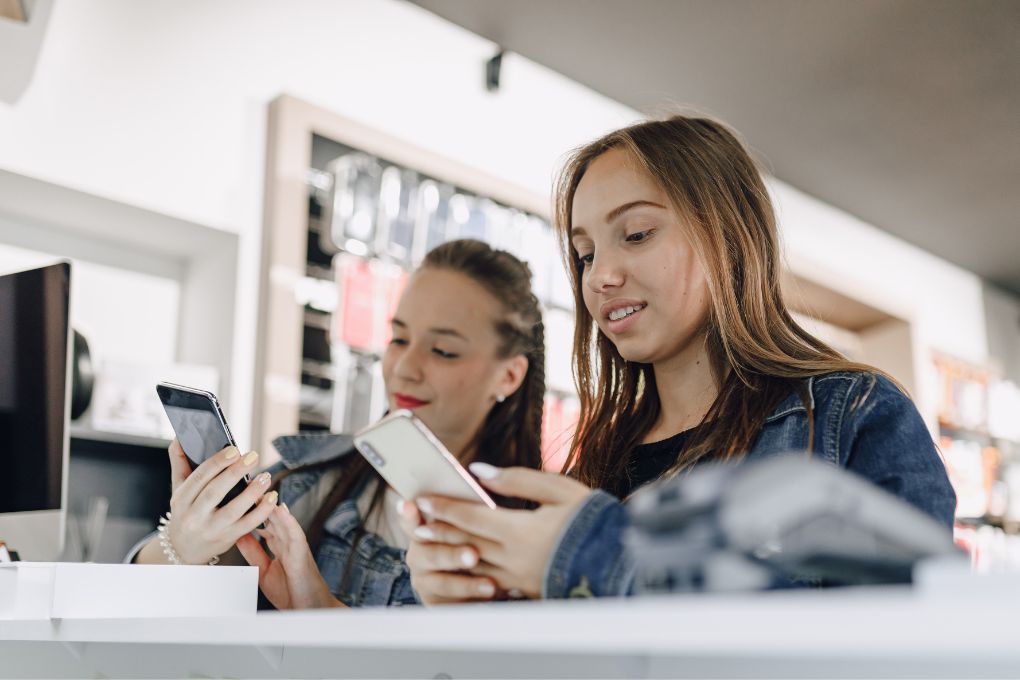 If you have a pre-adolescent daughter or son, you have surely faced this question on more than one occasion. With Christmas just around the corner, the question arises with more force: "Is it good that I give you a mobile phone?" From Techbuzzard we help you to answer.
Factors to take into account 
Before deciding to buy your first mobile phone, it is important to define when is the best time to do so, taking into account some factors:
However, according to experts, the ideal age to access your own smartphone is 16 years old. Although there is no unanimity regarding this, since not only age is important, but other aspects must be taken into consideration, such as those described below.
Maturity and autonomy. Mothers and fathers are the most appropriate people to identify the ideal moment to take the step of giving their daughters and sons a mobile phone, since they are the ones who best know their personality. Some of the aspects to take into account to decide if they are prepared are: their degree of maturity and responsibility, their behavior, their level of autonomy, or their relationship with technology. It is not the same to give a mobile to an introverted girl or boy, with few friends who likes to spend hours in front of a screen, than to another who likes to play sports outdoors and socialize with other girls and boys, because the use they will make of it will be very different.
Use. Another important question is to know what a girl or boy wants a mobile phone for. Most mothers and fathers agree to buy it for a security issue, because in this way they can have their daughters and sons located at all times. In this case, the purchase of a mobile phone without Internet access could be considered, to avoid inappropriate use.
In the event that the little ones want to use the smartphone to talk with their friends or to download games, the solution may be that they do so through the parents' mobiles. In this way, its use can be controlled through parental control apps , as we will see later.
How to manage your use
In the event that we decide to agree to the purchase of a mobile, the ideal is to do so by establishing clear guidelines, which we should discuss with the girls and boys:
Agree to some conditions of use. Setting limits on the use of mobile phones is important so that girls and boys know that it is a device that is used at specific times and for specific things. In addition, we must make it clear that its use is limited to moments of leisure and that, before that, there is duty and responsibilities such as doing homework or tidying up your room.
Technologic education. Talk to them to convey to them the importance of using mobile phones correctly, for example, letting them know the danger of talking to strangers on the Internet, sharing images over the Internet or making purchases on web pages.
Parental control. Parental control applications are a good way to find out how girls and boys use mobile phones. For this reason, a good idea is to start letting them use ours under supervision and gradually showing them the possibilities offered by the Internet and the appropriate use they can make of it. Always with one or a companion.
What mobile to buy
If you have decided to buy a mobile phone, you probably now have a question about which device is better. Experts advise that your first phone be simple, easy to use and affordable . To begin with, the basic functionalities of making calls, sending WhatsApp and being able to download some useful applications for teaching or leisure would be more than enough.
Regarding the Internet connection , the ideal is that they do not have mobile data, but they do have a Wi-Fi connection, in this way they can only access the network from home, where mothers and fathers can be aware of what they see.
Instead of buying a new mobile, a good option may be to inherit an old phone from a family member, so that they understand that it is not a whim, but rather a useful tool. As they progress in their management, we will be able to see how they manage with it, if they use it responsibly, and identify if they are ready to handle a device with greater functionality.
It is also important that your first mobile does not offer features that are beyond our control . In other words, if the objective is to educate them in its use and accompany them in this process, we will not be able to do it if the device that we buy has technical aspects that we do not know how to use. 
Regarding the type of smartphone operating system , what should matter most to us are the configuration options and parental control tools that we can use to avoid certain dangers in its use. Both Android and iOS support these restrictions. Some of the apps that work best are Google Family Link or Qustodio .
If what we want is for girls and boys to start using our mobile phone before buying their own, we can create different profiles within the same mobile phone (on Android we will have the opportunity to do so, while on iOS we will not), giving them access to the functionalities that we deem convenient.
Also Read : 5 Reasons Why SEO Matters More Than Ever For Small Businesses
About Author