What Is A Quality Website According To Google?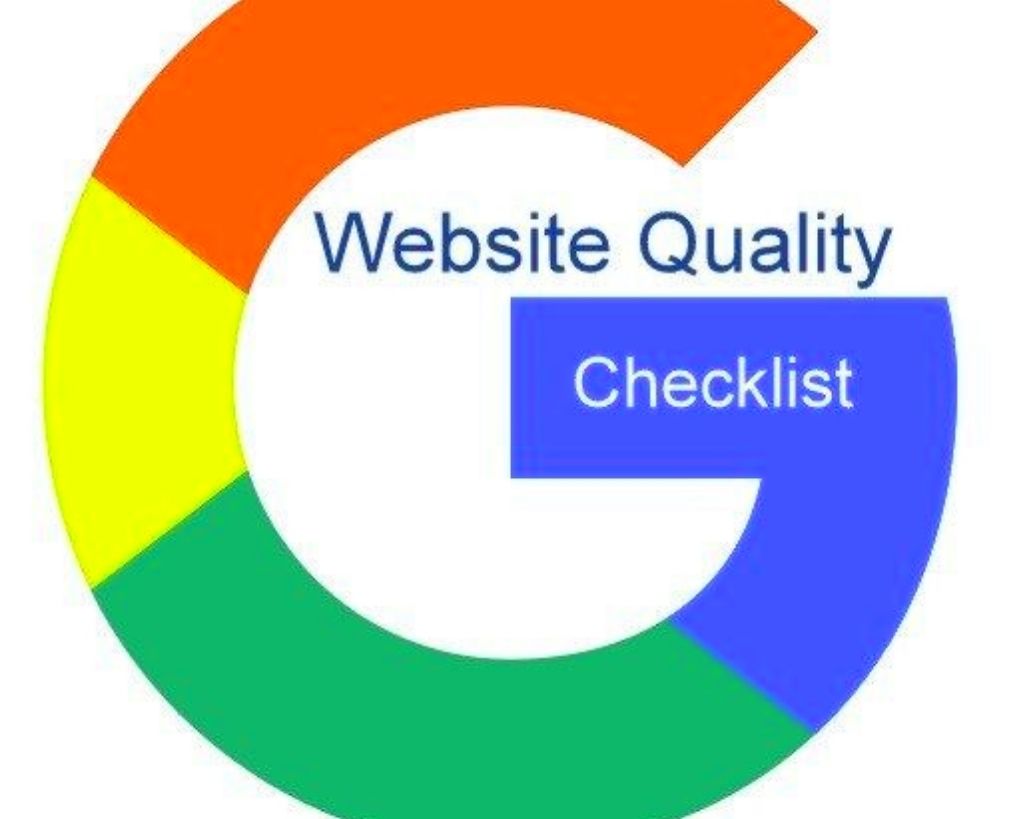 Many factors come into play when Google measures the quality of a website. The search engine uses a multitude of tools and algorithms to make this decision. For your part, you must be able to identify the pages of good and less good quality … But also be able to determine what makes or not the happiness of Google! This will give you a knowledge base that you can put into practice with your web pages. In this article, we have selected a few things that are particularly important for understanding the quality of your website.
Why Is A Quality Website So Important To Your Business?
The equation is simple: quality content = improved search engine rankings = more organic traffic.
The Performance Of Your Website Depends On The Quality
Your potential customers rely on search engines to find the products and services they need. They are busy people just like you! Don't expect them to scroll too far down the results pages. For most products and services, the percentage of Internet users who venture past the first page of results is minimal. If your website does not rank well in the search rankings for what you are offering, you lose potential customers. Conversely, higher rankings mean more traffic to your website. This traffic allows you to sell your products and services to a larger market and improve your lead generation opportunities.
A Brand Image Issue
Quality content = improved brand image!
People believe that top-ranking pages on Google should feature relevant and authoritative content. Google itself has stated the following: "From the beginning, we have strived to provide the best user experience possible. Whether we're designing a new internet browser or a new homepage look and feel, we take great care to ensure that they will serve you rather than our internal purpose or bottom line. Google's stated philosophy is simple: focus on the user, and the rest will follow.
Google frequently updates its algorithm for quality assurance purposes. The final objective is to meet the needs of Internet users better. Also, expect internet users to have a more positive perception of higher brands in search results.
Also Read: Why Use An Editorial Schedule For Your Social Networks?
The Characteristics Of A High-Quality Website
Beyond quality content, a website meets many criteria to be considered "quality," such as:
Unique Content
Content is unique both within the website itself (i.e., each page has unique content and is not similar to other pages) and also from other websites.
Demonstrate Expertise
Experts produce the content based on research and experience. If, for example, the subject is health-related, the advice should be provided by qualified authors who can professionally advise on that particular subject.
Impartial Content
Content describes both sides of a story and does not promote a single product, idea, or service.
Accessibility
A high-quality website also has versions for mobile users. It is important that mobile and tablet users can access the website without any usage issues.
Friendliness
Can the user navigate the website easily? Is the website user-friendly?
Attention To Detail
The content is easy to read with pictures (if applicable) and free of spelling and grammar errors. Does the owner care about what is posted on the website, or is it content to disseminate information?
SEO
There are many benefits to optimizing a website for search engines, but it's important not to overdo it. A good-quality website should also have unoptimized content. This is our opinion, and while some people may disagree, it is a fact that over-optimization can sometimes lead to opposite results. This is because algorithms can sometimes interpret over-optimization as an attempt to "play with the system."
The Balance Between Content And Ads
The presence of advertising is not a positive or negative factor in itself. Mail advertising should not prevent users from finding the information they need!
Speed
A high-quality website loads quickly. Thus, a fast website will rank higher and create more conversions and loyal readers.
Social Networks
Social networks have changed our lives, our way of communicating but also our way of evaluating quality. A good product is expected to have great reviews, Facebook likes, and Tweets. Before deciding to buy or not, you can also consider these social factors. Likewise, a good website is recognized on social networks: it is essential to have subscribers on the main social media.
User Engagement And Interaction
Are users spending enough time on the site and reading more than one page before leaving? Do they interact with the content by adding comments, making suggestions, participating in conversations, etc.?
Better Than The Competition
When you take a specific keyword, is your website better than your competition? Does he deserve one of the top positions if he is judged without bias?
Questions To Ask When Evaluating The Quality Of A Website
Finally, here is a list of questions you can ask yourself to assess the quality of your website:
Is the domain name representative of the company name?

Does it indicate its full mailing address and telephone number?

Is it possible to talk to a real person associated with it?

Is it transparent about its history and its objectives?

Are there links to his social networks?

Are there any testimonials/reviews/case studies?

Would you trust him when giving out your credit card information?

Is it professionally designed?

Is there consistency in style and presentation (fonts, colors, alignments, etc.)?

Is the text clear and easy to read?

Is the content free from spelling, grammatical errors?

Are there photos, infographics, and videos? Are these media of high quality?

Is it simple and logical to navigate there?

Is it free from broken links and 404 errors?

Is it virus and malware-free?

Does the content provide full coverage of its topic?

Is the content written by an expert or an enthusiast?

Is there duplicate or redundant content?

Is the content trustworthy, reliable, impartial?

Is it regularly updated?

Does it provide substantial value compared to competing websites?

Is it cited and linked to other high-quality websites?

Is there the right balance between content and ads?

Are the ads distinguishable from the content?

If there is registration or data collection, is the privacy policy explicit?

Does it load correctly on all web browsers and screen resolutions?

Do pages load in less than 3 seconds?

Does the average visitor visit more than one page?

Is the average duration of the visit greater than 1 minute?
About Author