How Will The Metaverse Change Events?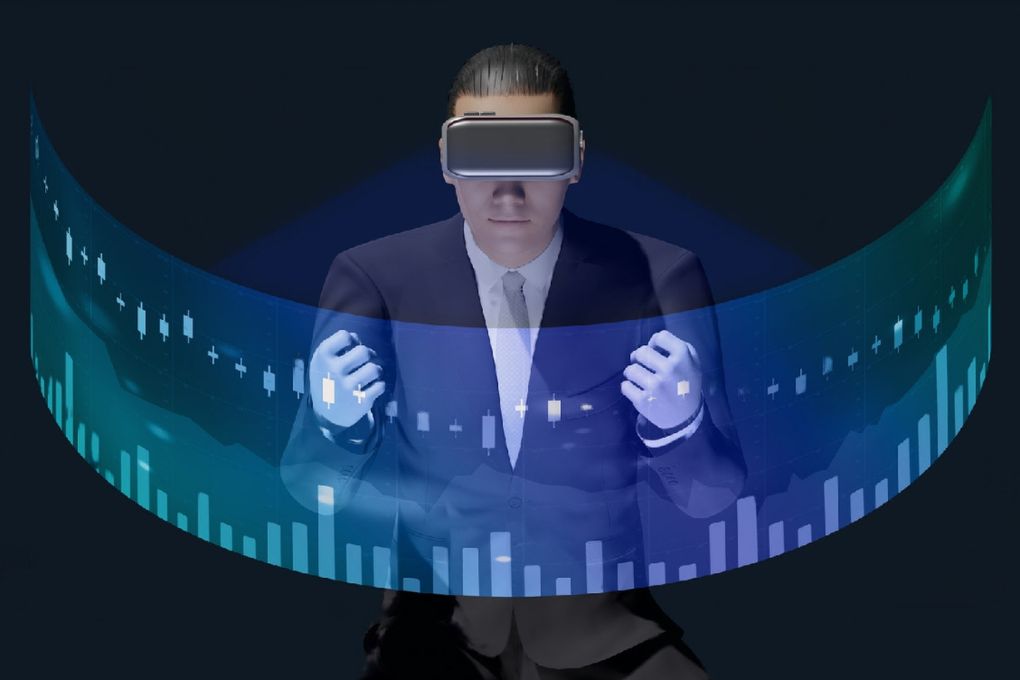 What is the metaverse?
The Metaverse is basically the next evolution of the internet. After Web 1.0 gave us the opportunity to go online on a large scale in the mid-1990s, our options at that time were mainly to consume information. That changed in 2005/2006 with the advent of social media, which represented the 2.0 version of the web. Now all users could independently upload content and interact with each other.
The next big step towards Web 3.0 and thus into the ominous metaverse are the new possibilities that are now technically possible through the development of virtual and augmented reality. Here we will no longer just react to content or upload content in front of the computer or with the cell phone, but will immerse ourselves virtually in the Internet, its content and worlds. The Metaverse thus offers so-called "immersive" experiences.
Virtual reality and augmented reality
The younger target group in particular is already familiar with virtual realities from the gaming scene. digital world that can already be produced photo-realistically today. Virtual reality glasses provide access to these virtual worlds, transporting users from reality to virtual space in just a few seconds and providing a completely new, immersive experience by completely sealing off the outside world.
Once there, you can interact, play, fight, negotiate and communicate with other players, colleagues or potential customers. To do this, however, each participant must switch on with their own virtual reality glasses. Augmented Reality, on the other hand, superimposes digital information on the real outside world.
The first attempt at developing mass-market augmented reality glasses with Google Glasses was still a bit bumpy. The release of the Apple Glasses is therefore all the more eagerly awaited. This model is said to have roughly the dimensions of normal sunglasses.
When will we live in the Metaverse?
Experts estimate that it will be another 5-10 years before the Metaverse is ubiquitous for us – and we use it as naturally as we do our smartphone today. We will not wear virtual reality glasses all the time, but will integrate information in a new form into our everyday lives in a variety of ways, such as with the eagerly awaited Apple Glasses or simply with smartphones or tablets.
What's next for the event industry?
We've only recently learned the special value that live events hold for us. At the same time, digital and hybrid events offer advantages that we have not known before. Organizing events in the Metaverse will expand the spectrum of possible event formats many times over. Digital events will become more immersive and therefore highly interactive.
Digital locations are prepared in a photo-realistic way and can be visited via virtual reality glasses. People around the globe can meet in real-time through their avatar. Parts of an event can take place in the metaverse or participants can decide for themselves at which level they participate in an event. New mixed forms will emerge and the possibilities for distribution and scalability of events will be used differently and more intensively. 
In 3 steps to the Metaverse
Much of what the Metaverse can offer or be is currently still in the development phase or under construction. But according to experts, now is exactly the right time to deal with the topic, its possibilities and technical opportunities and challenges.
Now the main thing is that everyone makes their own experiences, experiments, experiences it themselves and collects ideas for their own company or events.
Step 1 – Movie tip
The quickest and easiest way to get started is with the Hollywood blockbuster Ready Player One. This 2018 Steven Spielberg film shows what a world in the Metaverse might look like in a dystopia.
Step 2 – VR glasses
Start with your own VR glasses. As the world market leader, Facebook offers the Oculus Quest 2 model. From there, there are already various apps and options where you can immerse yourself in a three-dimensional space and experience the application in a completely new way.
Step 3 – Your own presence in the Metaverse
You can create your own little metaverse on a kind of cloud-based collaboration platform. You will receive a URL that can be shared with customers or friends, enabling meetings in your individual virtual room.
Literature tip: 30 minutes metaverse
In general, experts recommend that you familiarize yourself with the topic of the metaverse: try it out, experience it yourself, gather inspiration and then develop innovative solutions for your own business area.
If you want to know more, for example which possible applications are already being used in business, what visions there are for the near future, what technology is required for the metaverse and how to develop your own concrete metaverse strategy
Also Read : Protection Against Identity Theft And Data Theft On The Internet
About Author