Tips For Choosing The Right Technological Gift For Their Age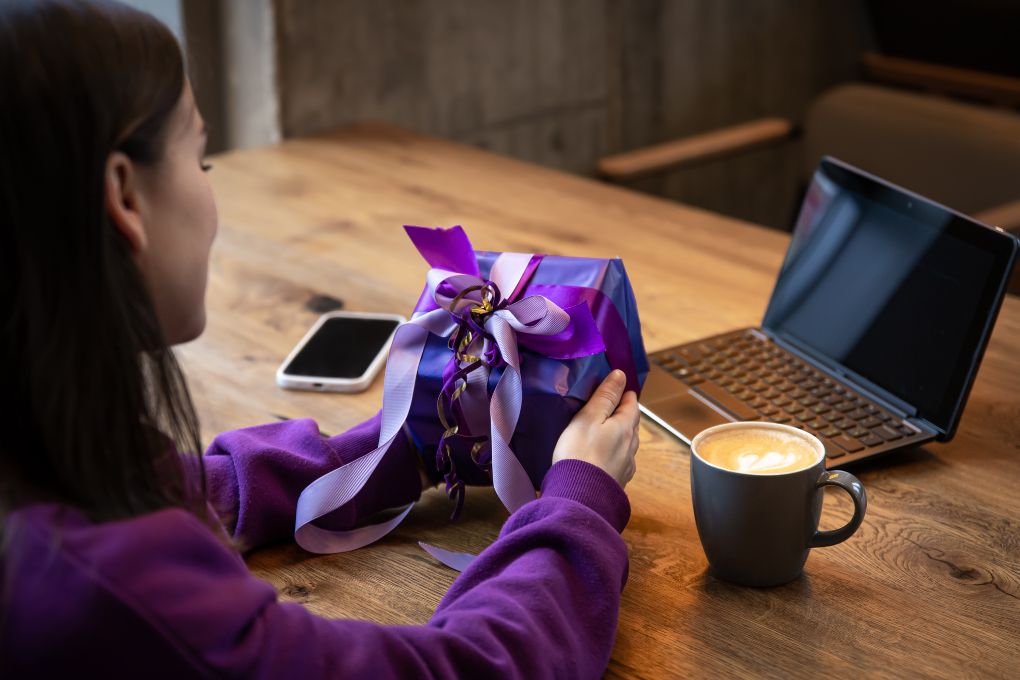 Technological Gift: The approach of girls and boys to technology is a process that begins earlier each time. Almost from birth, minors are exposed to all kinds of technological devices : mobile phone, tablets, smart TVs, video consoles… With the arrival of Christmas these gifts usually appear in most letters to the Three Wise Men, causing their purchases skyrocket 
As mothers and fathers it is important to take into account a series of factors so that the use of these technological devices is appropriate. Are you also looking for the ideal technological gift for these holidays? We encourage you to continue reading.
From what age should start using technology
In this social context in which technology is so present in all aspects of our lives, the role of the family is vital so that girls and boys lay the foundations for a healthy relationship with technology, putting the latest devices within their reach. appropriate for their age. 
So, when is the best age to start using technological devices? The truth is that, more than age, we must take into account the degree of maturity , since not all minors evolve in the same way. In general terms, experts advise against giving away electronic toys with screens between 0 and 2 years of age, as prolonged exposure to them can affect the development of their cognitive abilities.
On the other hand, we must also take into account the ages recommended by the manufacturers of the toys themselves, who give specific recommendations on their composition and the time of life for which they are most suitable.
Tech Gift Ideas
Taking all this into account, we give you some ideas about possible technological gifts for this Christmas:
electronic toys
On the market there are many toys to stimulate the development of cognitive and motor skills of the youngest. Some of them are:
From 0 to 1 year. All those toys that help develop aspects such as visual fixation, auditory monitoring and holding and hitting objects are recommended. For example, electric rattles with vibrations , dolls that emit sounds and colors, or singing blankets .
From 1 to 3 years. At this stage it is important to develop the imagination, so toys to recognize shapes and colors are very suitable, such as interactive books . There are some toys in which the girl or boy must differentiate between the different shapes present in the sheets and, if they are correct, the light on the pencil turns on and makes noise.
From 3 to 6 years. Imitation games and the development of emotions and social relationships are very present at this stage of her life. Some interesting games for this age are storytellers with auditory projection or augmented reality puzzles in which, once assembled, an app is downloaded to the mobile so that they can continue learning with them.
Robots
They are an ideal gift to introduce girls and boys to the technological world, as they are a safe and fun way to learn and enjoy. In addition, most are attracted to these types of toys. 
Depending on the age of the little ones, they will be able to learn one thing or another: from improving motor skills by imitating the movements made by the robot, to repeating words, doing math exercises or learning languages , to solving logic problems or learning basic programming concepts. There are even kits to assemble your own robot. Whatever the age of boys and girls, the possibilities of learning with robots are unlimited thanks to the wide range available.
Tablets
As we have discussed with robots, the world of tablets also offers endless possibilities, depending on how old our daughters and sons are. There are children's tablets for babies that are ideal to help them learn the letters, colors or animals that use the lighting of the screens, as well as music to stimulate their senses and promote interaction.
For slightly older girls and boys, there are also tablets designed to develop other skills related to the stage of life they are in. If they are already of school age, the ideal is to have a tablet with more functionality, which allows them to install applications and games that complement their learning at school.
Drones and drones
If we talk about gifts for girls and boys from 6-7 years old, drones are a good option, since it allows them to develop the ability, dexterity and intelligence to understand and control their operation.
Tips for responsible use of technology
The responsible use of technological devices brings a multitude of benefits to girls and boys:
It allows us to develop positive learning experiences .
It enables the development of skills such as logic, social interaction and imagination.
Stimulates the desire to learn .
It helps to develop basic digital skills that will be very useful in their future, both educational and work.
Therefore, it is important that mothers and fathers take into account a series of recommendations so that their daughters and sons have safe access to technology and, in most cases, to Internet access that is linked to it:
Establish usage guidelines. We must transmit a series of useful information so that the little ones know how to correctly (and safely) use the technological devices within their reach. As well as define a few hours and specific moments for its use and enjoyment.
Acquire proper habits. To prevent addiction to this type of device, mothers and fathers must supervise their use, guaranteeing that it does not exceed a prudent time per day or week, and that it does not prevent their daughters and sons from resting.
Accompaniment. Enjoying the leisure possibilities offered by technology is a good way to share family moments that, in addition, will allow you to closely observe how they use mobile phones and computers, allowing you to educate them about their use.
Lead by example. If we want girls and boys not to abuse the use of technological devices, it is important that adults do not do it either, since they will imitate the behaviors they see at home.
Present alternatives. A good way to get girls and boys interested in something other than technology is to show them leisure alternatives within their reach, motivating and encouraging them to practice them.
You know, if your daughters and sons have requested a technological device in the Three Kings letter, don't worry, technology can be a great ally if we use it responsibly.
Also Read : How To Assess Market Demand For Commercial Real Estate Investments
About Author