Management Skills: The 10 Most Important In Leaders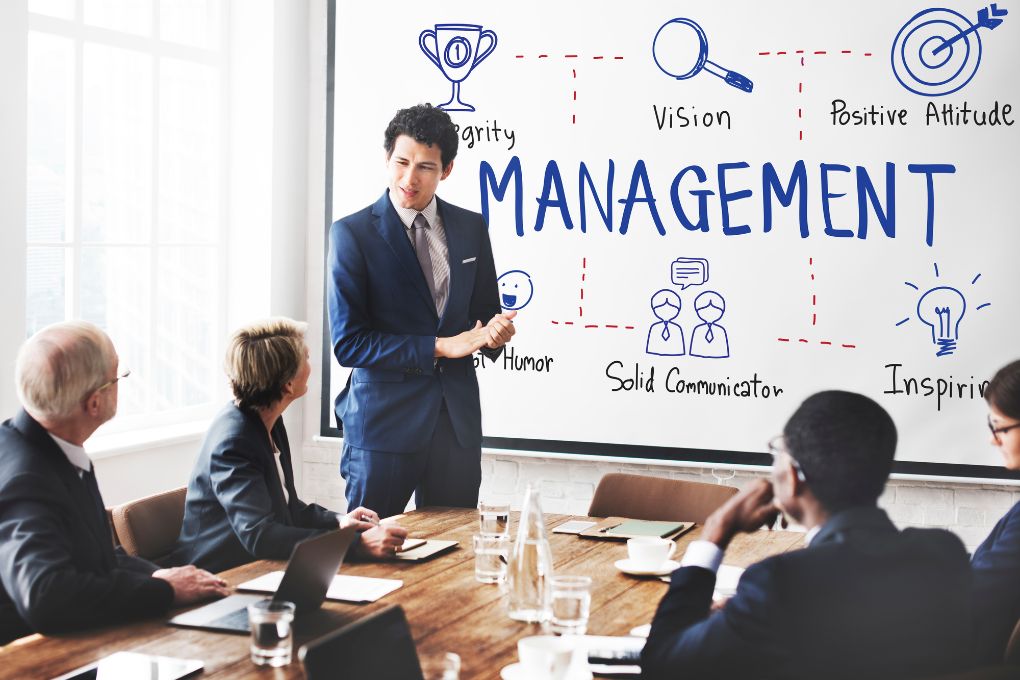 Although there are differences between a leader and a boss, the most notable is the attitude and way of acting between them. The leader has a better development in the area and with the staff, because he has extensive development in management skills. If you are interested in learning more about these skills and which ones you should develop, keep reading this post.
What are management skills?
It is about the skills and knowledge possessed by a person, who has a position or function of leading a team or group. In this sense, he uses these skills to ensure that the planned objectives are achieved. Mainly exercising leadership to achieve it, although this is not the only one, it is one of the most effective strategic management skills.
For this reason, they are highly requested by companies, because it is not only necessary to have the knowledge and experience, but also the human quality to perform a position well. This can be evidenced in the training that companies organize for their workers. These not only train them to know more about the area, but also to develop leadership, communication, teamwork, etc. Part of the characteristics of the most needed management skills, in order to guarantee that the work teams are well coordinated.
What are the most important management skills?
As we have mentioned before, there are several skills that are essential to become a good leader. The management skills of a company are those that the human resources department is responsible for determining in the candidates to hire and in the current workers. In this way, they guarantee that their staff is trained for these functions.
Next we will explain the management skills: list of the most convenient for leaders:
#1. Leadership:
It is not for less to start directly with the most relevant of all in this area. Because leadership is the aptitude that allows a person to guide others, using the most effective methods. Such as dialogue, negotiation and agreements, among others. Likewise, it also facilitates the achievement of the planned objectives, because a good leader can evaluate and determine the strategies, and the ideal personnel to carry out said task.
#2. Assertive communication:
Communication skills are essential, not only within the workplace, but also in all aspects of our lives. It is what allows us to relate to others and understand each other. It should be noted that this alone is not enough. Assertiveness in communication is the key to expressing ourselves correctly and at the same time taking the other into account. In this way we express our ideas effectively without devaluing the feelings and ideas of others, trying to maintain a good tone to reach a mutual agreement. One of the examples of the most remarkable management skills is that by being assertive we avoid discussions and misunderstandings, since communication is always clear and fluid.
#3. Teamwork:
To be a good leader it is necessary to be in charge of a team or group of people who pursue the same goal. Although it is important that it be the one that establishes the functions and tasks of each one. It also depends on the individual work of each team member to achieve it. To do this, you must rely on your peers and cooperate with each other to obtain satisfactory results.
#4. Organization:
Achieving the goals depends on the good organization of who is in charge of monitoring the project or the team. For this, this person must know how to plan and coordinate the activities and members to achieve it. By applying management skills you will avoid improvisation, conflicts and inconveniences that may arise. Likewise, with a well-developed plan, you will be able to prevent obstacles and establish solutions for them.
#5. Motivation:
Assuming responsibility requires, first of all, a lot of enthusiasm, initiative and proactivity on the part of the leader. Well, this is the person who will project the ideal path to reach the goal. In many cases, it is not so short, and it even takes several months to complete it. In order not to lose focus, motivation is the most important thing, because only then will the path to follow be very clear.
#6. Empathy:
Because you will be with different people, with different ideals, perceptions and ways of working. To do this, they must maintain tolerance and foster respect, so that conflicts are effectively resolved. In addition to understanding personal and group situations that may affect the project. Remembering at all times that you work with people who deserve to be heard and recognized for their work. Likewise, they will also know how to deal with errors or failures without demotivating the team, focusing only on correcting or improving the situation.
#7. Trust:
You can have an improvement in essential management skills, but if you don't have the confidence that you can do it, everything may fall apart. It must be remembered that the leader is the person who is not above others by title or position. He is the person who will be supervising, supporting and solving the problems of the whole team. This being the source of resolution of doubts and situations. Therefore, trust is essential, because if you are not sure what to do or say, the other members will also feel insecure about what they are doing. And this only generates dissatisfaction and frustration due to the lack of direction and decision.
It is important to remember that believing in ourselves and in our projects is the special ingredient of success.
#8. Negotiation:
Many times there will be inconveniences or situations where you should assess: What is the best for the team or project? This can be easily fixed if you have negotiation skills. Because agreements will be established where we will not only be able to win, but also create a ground with equity and transparency, so that the other parties accept our proposals or vice versa. Knowing when to give in or not, and even to what extent, is important to ensure that our goals are not left behind .
#9. Decision making:
Being the person who establishes the methods and strategies to achieve the objectives. He is the one who must make the necessary decisions for the project to progress. Always evaluating the best, both for the team and the scope of the proposed objectives. So that the processes advance and do not stop due to the obstacles that appear in the way. 
#10. Problem resolution:
Finally, the ability to solve problems is decisive and comes hand in hand with decision making. Many times, only the leader will be able to define what steps will be the ones to follow according to the situation. Because his job is to prevent the difficulties and threats of the project and establish solutions to them. In this way, he will be able to later assess the results of said solution and its effectiveness.
Why do you need to develop these skills?
If you are interested in being part of your company's board of directors, you should seriously consider this issue. Currently, when a person is promoted, not only his career or experience is taken into account, but also his development in the company. A person who has shown quality and aptitude to work with his colleagues and even knowing how to solve problems when necessary, is valued for his human talent. For this reason, you must understand that developing these skills will give you the necessary tools to excel in this sector.
Also Read : My Website Does Not Work, What Can I Do?
About Author