SASE – The Ultimate Game Changer In Modern Networking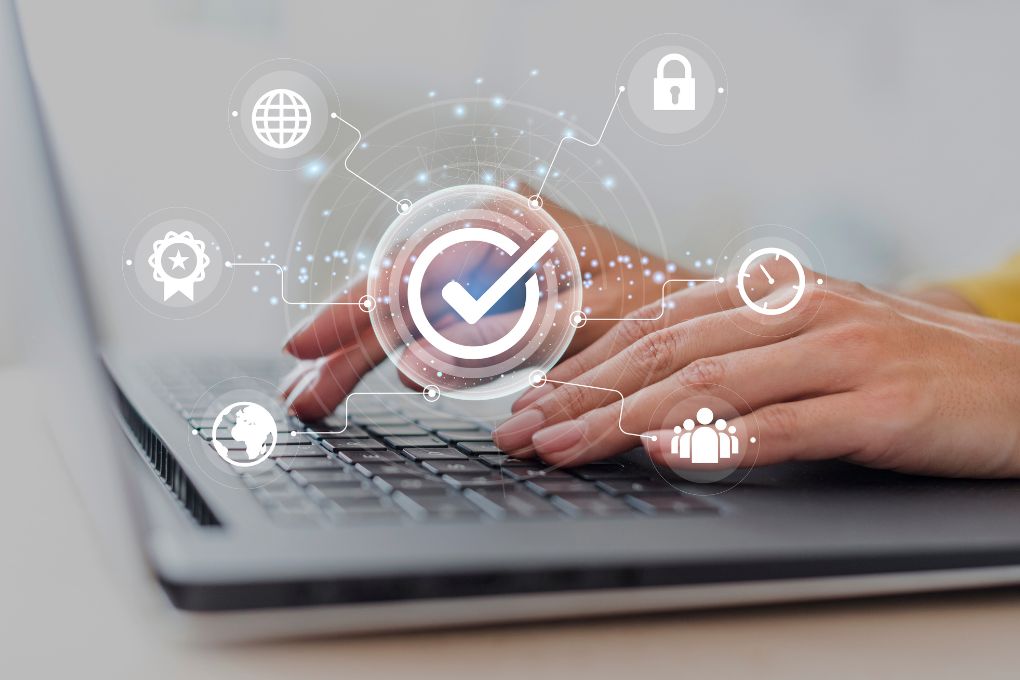 Leading SASE solutions are built for the modern network, enabling user access to corporate applications and SaaS on their choice of device or location. They provide identity-driven security and reduce complexity for IT teams. Before starting a single-vendor SASE journey, IT teams should examine top-of-mind issues and ongoing projects to develop timelines and strategies that align with the desired end state.
Security
In unprecedented cybersecurity threats, deploying the proper security measures is more important than ever. A SASE solution provides IT teams the flexibility and visibility to manage their network's security posture better and prevent attacks from exploiting endpoints. SASE solutions reduce the complexity of IT operations by combining networking and security capabilities into a single service. This means fewer management consoles, unified policy management, and improved operational agility. By decoupling networking services from the underlying infrastructure and making them available at points of presence close to users' geo-locations, SASE solutions improve network performance. This is particularly true for application traffic, which can be inspected and made accessible at the point of origin without having to backhaul over a traditional corporate or Internet connection. Many SASE solutions are based in the cloud and offer various security services, including software-defined vast area network (SD-WAN), zero-trust network access (ZTNA), and cloud web security. This makes it easier for IT to scale services and add capacity to meet peak demand without sacrificing security or performance. Look for a SASE provider with a strong security track record and broad security capabilities to ensure that it can handle your organization's unique network needs. Additionally, it's essential to consider whether a SASE solution will require hardware on site, which may require significant capital investments or increase the risk of security breaches and maintenance issues.
Networking
SASE offers networking measures to improve performance and security. This includes Software-defined Wide Area Networks (SD-WAN) to ensure optimized Internet and network connectivity for branch locations and security services that deliver secure connections to private applications and cloud resources. It also includes a firewall as a service (FWaaS) to protect the network's edge and prevent attackers from reaching your network with a flood of malicious traffic. Securing the network's edges is vital, given the proliferation of Internet of Things (IoT) devices – such as automobiles, refrigerators, IoT sensors on industrial products, and even wearable devices – connecting to enterprise networks and sharing data. These intelligent, connected devices are prime attack surfaces and require a more advanced, user-centric approach to security. To support these requirements, SASE solutions integrate networking and security functions into a unified architecture deployed closer to users. This enables a least-privileged model, eliminates security silos, and enhances IT staff effectiveness. It also supports modern business needs like enabling effective Work-from-Anywhere (WFA) and digital transformation, securing unmanaged devices, consistent policy enforcement, and optimizing network performance for users and applications. When selecting a SASE provider, consider their security capabilities, performance, scalability, and compliance with industry standards and regulations. Creating a comprehensive SASE implementation roadmap with timelines, milestones, and clear responsibilities is essential to maximize success. Additionally, it's helpful to conduct a pilot test to identify any potential issues and address them before deploying SASE across your organization.
Automation
Using SASE to consolidate networking and security functions helps reduce IT complexity, secure remote and mobile users, promote a least-privileged model, ensure consistent policy enforcement across the network, optimize performance and user experience, and reduce the attack surface. But these benefits come with some challenges. For example, suppose an enterprise chooses a solution that doesn't provide the best-in-breed networking and security capabilities that their team is comfortable with. In that case, they can face integration issues, a lack of scalability, and a single point of failure. Vendor lock-in is another potential issue that comes with choosing a SASE provider. The right SASE solutions can offer a complete set of networking and security capabilities such as branch FWaaS, Zero Trust Network Access (ZTNA), CASB, SD-WAN, and Observability. This eliminates the need for multiple-point products and enables enterprises to automate their operations, leading to greater productivity and efficiency for IT teams. When choosing an SASE solution, it's essential to consider the provider's security capabilities, performance, scalability, and ability to address industry regulations. The most reputable providers will have a track record of security expertise, a wide range of advanced security services, and a global network of data centers for optimal performance and availability. They will also be able to accommodate any future requirements your organization might have for additional features and services.
Analytics
For example, the security measures deployed by SASE solutions can include firewall and content inspection capabilities that detect and block phishing emails and other threats. They can also protect against man-in-the-middle attacks and other network intrusions by encrypting traffic from remote devices. SASE also reduces network latency by routing traffic close to users and applications rather than routing it to the corporate data center for inspection. This is especially important for work-from-home and branch offices, where users often experience significant delays accessing online resources. To support the security needs of remote workers, SASE typically incorporates features such as multi-factor authentication, single sign-on, adaptive authentication, and virtual private networks. They can also use a zero-trust approach with an identity-based policy to control network access. Remote workers must be authenticated before granting access to business applications, even if a third-party provider hosts the resource. The combination of SD-WAN, routing, and encryption with SASE security capabilities enables organizations to provide remote workers with the same secure experience no matter where they work. However, a fragmented vendor ecosystem and lack of industry standards can make it challenging for enterprises to evaluate and choose the right SASE solution. Look for a service that offers a single management console and client to simplify operations and reduce security risk.
Also Read : The Role Of Networking In a Part-Time Degree Programme
About Author