Studying Remotely: 6 Tips To Be Successful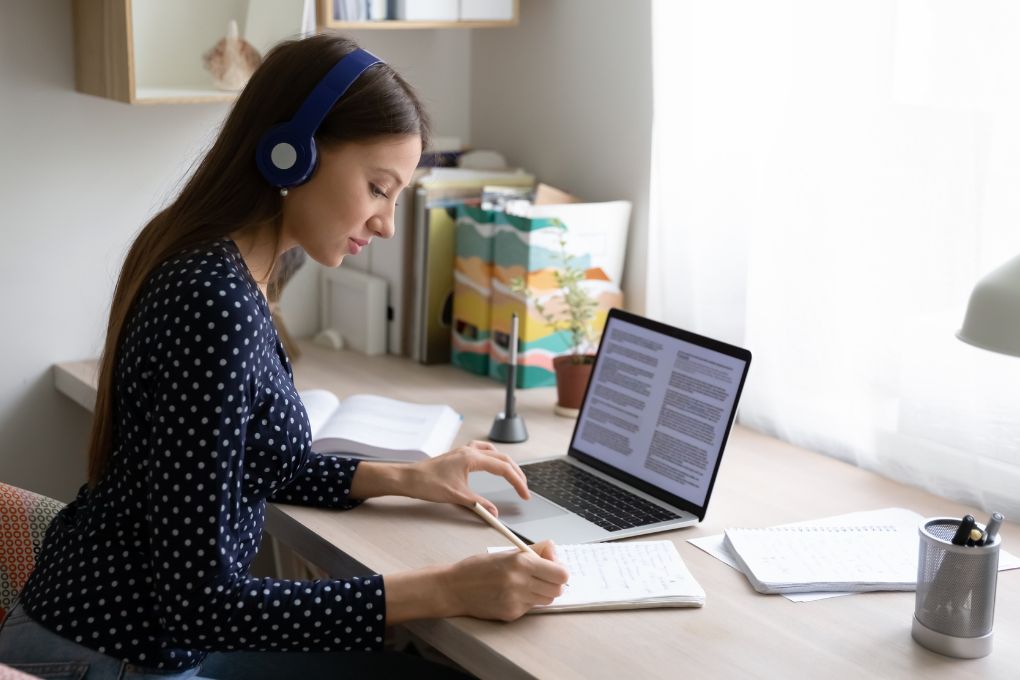 Either you are trying online classes for the first time or you have time in them and want to improve your techniques and learning skills in this method. There are some specific areas that you should take into account to maximize all that the courses and classes are giving. That is why in this article we will give you some tips to be successful while you are in charge of studying remotely. 
What is virtual education? 
The first thing that needs to be explained is what distance learning is and how this learning or study method works. Although we are aware that this is not a new concept, it is a fact that tends to evolve quite quickly. 
It can be defined as a teaching modality in which technology is used to transmit knowledge remotely. In this method, students and teachers are forced to interact virtually, thus breaking the barrier of distance. This is because thanks to the tools offered by the Internet, it is possible to open virtual classrooms in order to teach classes. 
Learning strategies
If you want to get the most out of virtual learning, it will be necessary for you to always take into account new tools and skills to better retain the content, apply it repetitively and adapt according to the contexts. 
Tips for studying remotely  
If you are in an online study group, the following tips will be useful to share with each other or share with your students, so that everyone can achieve a satisfactory study method using this model. 
Determine your workspace
One of the most important points of studying remotely is to get a suitable space to be able to take your lessons, so that you have the possibility of being able to take your classes and study without being interrupted. In the event that you find yourself in a home that is small and does not have an environment that can provide you with these characteristics, our recommendation is that you go to a different place such as a library, a quiet cafe or a cultural center where you can be calm and connected to the internet. 
In case you are looking for the right place to study and watch your lessons, you should take into account the following characteristics. 
Avoid having distractions such as televisions or other electronic devices, in addition to those that you are going to use to study.
Have a table and chair that is comfortable, otherwise your study time may be limited.
Have all the necessary material to study at hand, that is, pencils, sheets, highlighters.
Remember to be in a space where there is an adequate light source.
Make sure you have the right resources
In addition to the previous point, it is necessary that you take into account that electronic equipment is the most important tool when we are studying at a distance. This is why it is necessary that you take into account that your laptop or computer is capable and works correctly, also having a safe and continuous internet source. 
Backup your data
It is essential that you backup all your documents , even before you send them to your professor or share them in the discussion forum. In this way you will avoid surprises, unpleasant situations, your equipment suffers from some type of damage or you simply need to refresh some knowledge. 
Stay organized and set your schedules
Once you are aware of what the study plan is, you will need to generate a study schedule, in order to plan yourself and take into account which days and how many hours you will dedicate to study per week. 
This planning will help you to be able to carry the load according to the course and the amount of tasks that you have to deliver. Do not forget that this will help you stay away from procrastination, managing your time correctly. And it is that studying at a distance is not an easy task, because it requires a great deal of time and discipline on your part. 
Here are some tips to get good study habits.
Generate a calendar where study days, delivery dates and evaluation days are marked. In this way, you will prevent activities from piling up.
Create alerts on your phone to know when it's time to study. 
Download study applications which will help you study in a better way.
Use the digital tools that are available to everyone today, to generate lists, organize tasks, among others.
Interact with students and teachers
The fact that they are not gathered in a physical space does not mean that you cannot interact with your classmates and teachers. On the contrary, being able to talk with the other people you are studying will encourage you to continue studying. Our recommendations are that you can talk with other students and meet using tools such as Skype or Meet to be able to study or discuss classes. 
In fact, the facilitators of the teaching should encourage them to be able to communicate with each other, making them have team activities so that they can talk and debate. 
Know the study modality
Contrary to what some people may think, studying at a distance gives the possibility of having different study modalities and, in general, the professors are in charge of informing which one they will use at the beginning of the course. Among which can be found: 
forums
Interactive quizzes.
straight
Feedback after each event.
Co-evaluation. Among others.
This is why it will be fundamental, that after being informed of what the study method taught by the teacher will be, you take care of informing yourself and learning about it, so that by the time it is implemented you are already aware of what It will show that you are interested in the subject taught. 
Also Read : Definition: What Is "Digitization"?
About Author