How Technology Is Affecting Business Planning For Startups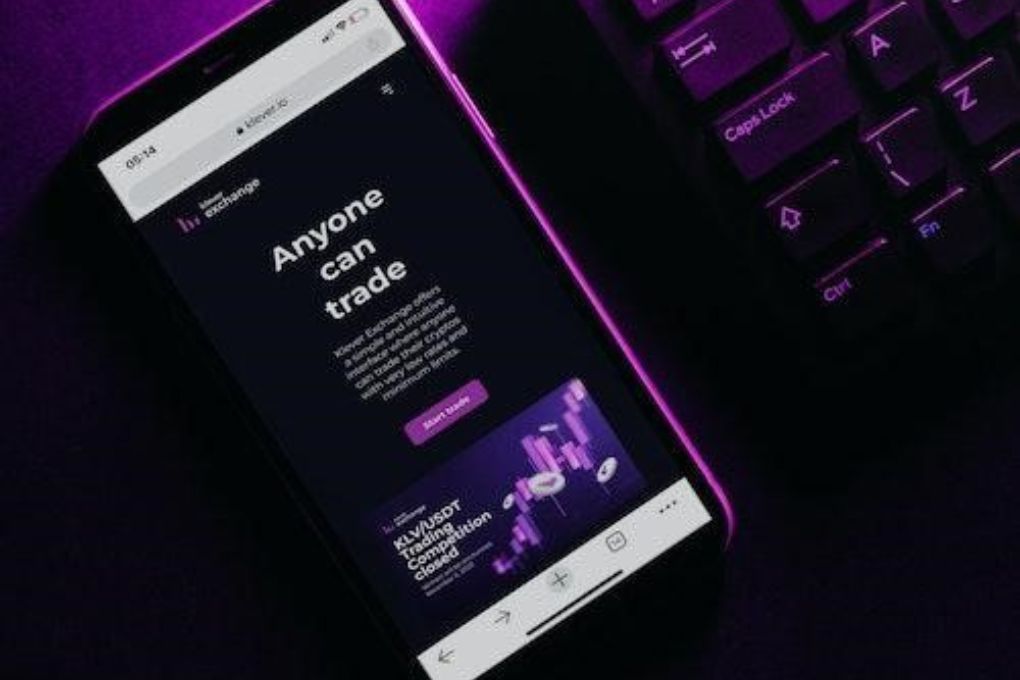 Technology is affecting every aspect of business planning, from marketing to finance. The days of print-outs and spreadsheets are over, replaced by cloud storage and real-time analytics. Here's how the latest advances in technology are changing the way we do business planning:
Online Business Planning Tools
Online business planning tools can be an invaluable resource for any entrepreneur. They can help you get organized, stay organized and plan for the future. The best online business planning tools will also allow you to plan for growth and expansion.
Online business planning tools often come with templates that can help guide you through each step of your journey as an entrepreneur. That way, no matter what kind of company or organization you run, there's a template available for it!
The best online business planning tools will also allow you to plan for growth and expansion. They'll do this by creating a roadmap for your organization and helping you identify potential problems before they happen. For example, if you are a remote business looking to open your first physical office. Staying connected to your team and using an excel file to track the prices and locations of potential office locations in rising innovative cities is a great use of online business tools.
Using software from companies like Google, Microsoft, Nexcess, or Slack can help create an easier virtual workplace for your employees to navigate.
Remote Work Productivity And Collaboration
Remote work is a growing trend that has many benefits. It's important to be aware of the benefits and challenges of remote work, as well as how to make your company successful with it.
Benefits:
You can hire talent from anywhere in the world, which gives you access to a broader range of qualified candidates.
Employees have more freedom and flexibility with their schedules, allowing them to spend more time with family or pursue other interests in their lives. This can help increase employee engagement, retention, and productivity while reducing turnover costs associated with hiring new people who want regular hours away from home but don't mesh well within an office environment (e.g., they require supervision).
Remote workers are able to get more done because they aren't distracted by coworkers coming into their offices every five minutes asking questions or holding impromptu meetings when there isn't enough space for everyone at once (even though there will always be someone who does this).
Advances in ERP Systems
ERP systems have been around for decades, but they've become more advanced and easier to use. ERP software is now used by a variety of businesses across industries, including those just starting out. These programs are designed to help companies manage their finances and inventory as well as customer information.
Here's how they work: A business will purchase an ERP system that can be customized to their specific needs. They'll then begin by entering data into the program (usually via a web portal or mobile app). This data becomes available on demand when employees need it in order to make decisions about their day-to-day operations or future plans.
Cloud Storage for Business Planning
Cloud storage is a very convenient and affordable way to store your business planning documents. You can access them from anywhere with internet connection, as long as you have an account with the cloud provider. Cloud storage is also more secure than physical systems. It's not easy for someone to break into your computer or hard drive, but it can happen—and if they do get access, they could potentially copy all of your files without leaving any evidence behind on your device itself.
When it comes time to review updates on your business plan later in the year or next year, you won't have to go through boxes of old papers in order to find what needs updating; everything will be easily accessible online!
SEO and Technical SEO for Marketing
SEO is a simple way of describing how the internet operates. The goal of SEO is to get your content, page or website more searchable and more visible on search engines like Google and Bing.
Technical SEO is a specific type of SEO that deals with ensuring that your site meets all the technical requirements for as many people as possible, including those who use assistive technologies such as screen readers or other software to access the internet. Technical SEO can also help you improve user experience (UX), which makes your website more friendly for users whether they're using mobile devices or have disabilities that prevent them from seeing certain parts of your site properly.
How does technical SEO work? It starts with knowing what makes up a webpage so you can optimize it based on this information:
How fast does my webpage load?
Is there enough text in it?
Does it have good internal links pointing outwards into other pages within my website?
Are there any broken links elsewhere on my site when someone clicks through these internal links?
Social Media for Marketing and Branding
Social media can be a powerful marketing tool for your business. By leveraging your social channels, you can:
Reach out to new customers and connect with industry experts
Build brand awareness and drive traffic to your site
Provide customer service in an interactive way that builds relationships with customers
When it comes to using social media for marketing purposes, there are many different approaches. You may choose to actively engage people on Twitter or Facebook by posting content about industry trends or building buzz around upcoming events. You might also consider launching promotional giveaways on Instagram or Pinterest in order to generate interest from potential customers who may not be familiar with your company yet (or those who've already purchased from you but aren't very active). Social media is a great way of reaching out beyond just the local market; if someone has been following you on Facebook for months but lives hundreds of miles away from where you're based, they might decide one day that they want give something from your store a try after seeing all the great things people have said about it online!
Analytics Tools for Business Planning and Analysis
Whether you're a seasoned entrepreneur or just getting started, it's important to have a basic understanding of data and analytics tools. These tools can help you make better business decisions by providing access to information that otherwise would be difficult or impossible to find on your own.
Here are some examples of how businesses use analytics:
To gain insight into customer behavior and preferences
To monitor competitors' actions online
To track key metrics such as web traffic and conversion rates
Technology is changing all aspects of the business world, from planning to analytics to marketing
Technology is changing all aspects of the business world, from planning to analytics to marketing. It's affecting how we work and how we do business—and it has been for some time now.
One example of this is the way that many startups are now doing their market research in a very different way than they used to. In the past, you would have had a team member go out and talk to customers face-to-face so they could get feedback on your product or service.
Nowadays, you can use apps like SurveyMonkey or Typeform that let you ask questions via an online survey tool—and get results in minutes instead of hours (or days). You might even get data from people who live all over the world without needing someone who speaks multiple languages! This kind of technology makes things much easier than before if you don't have access directly yourself.
Conclusion
As you can see, technology has made it possible to create a business plan with greater ease and speed than ever before. The Internet is full of tools that allow you to make all the calculations required for preparing your financial statements, including an Excel template that will help calculate everything from revenues and expenses to break-even analysis. You can even use these tools to share your financial projections with banks or investors
Also Read : Meta: Layoffs At Facebook Mother
About Author