Tourism And Summer Restart 2021; It's Time For Rebirth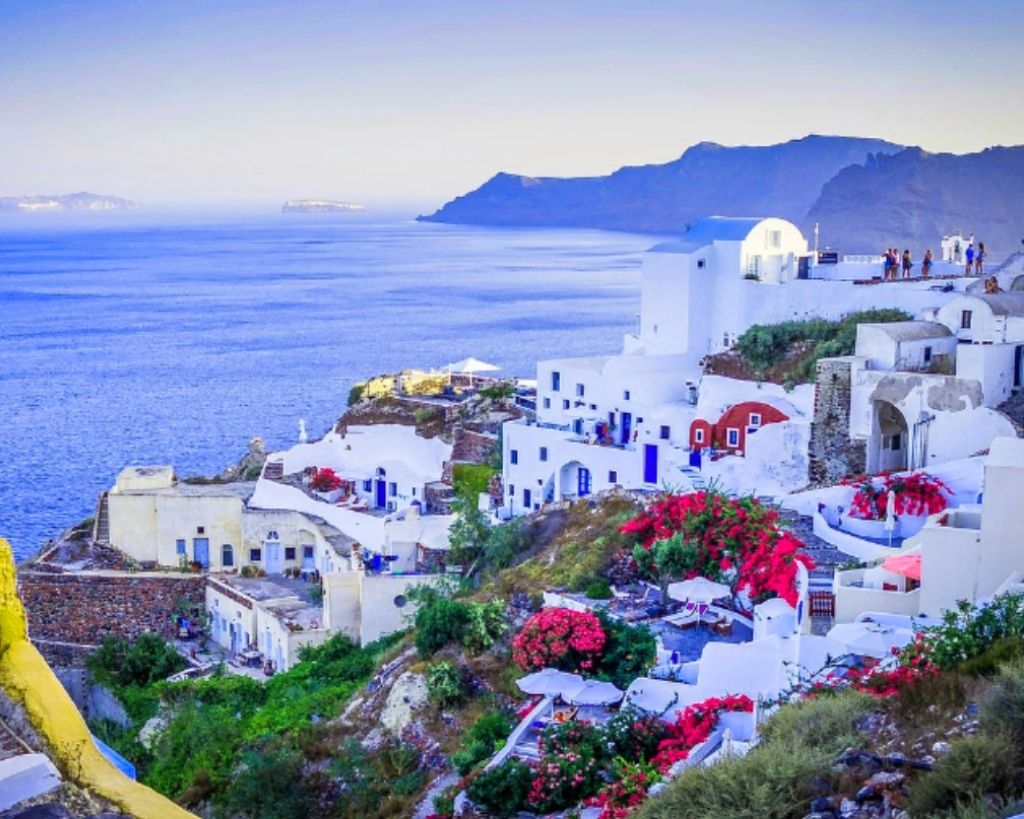 Summer 2021 is upon us, and everything must be organized in the best possible way for a solid summer restart. Tourism And Summer Restart 2021; It's Time For Rebirth.
After last year we have seen how fundamental the impact of digital has been in our lives and how much it still is today, in a global emergency. And that thin line between virtual and real has gradually become less nuanced and more complementary.
New habits, new behaviors, new shared realities.
In this process of continuous change, tourism has also had to reinvent itself, with the adoption of preventive measures for the spread of the pandemic, combined with communication focused on key concepts such as safety, quality, and empathy.
Transforming Critical Issues Into Opportunities
"It is in the crisis that inventiveness, discoveries, and great strategies are born," said Albert Einstein. And that's right: in moments of crisis, where routine is upset, and we need new solutions, critical issues can turn into new opportunities.
Communication takes on an even more important value in this scenario: never before has there been the need to communicate closeness and sustainability universally. For companies, this implies knowing how to build and maintain valuable relationships, increasing the involvement of their audience, creating connections through the integration of digital communication.
The tourism sector in all this must be able to grasp the advantages of the web and social media, involve its fans and followers more, attract new ones, make themselves feel close, listen and tell about themselves. So get ready for the new 2021 summer season.
Also Read: How To Use MailChimp Automation
What Strategies And Actions To Implement For An Effective Reopening Of Hotels And Accommodation Facilities?
Some of the best-performing marketing campaigns in the Trentino tourism sector in the summer of 2020, focusing on loyalty and, above all, on the return of traditional customers. We have applied the best marketing automation techniques, increasing bookings and availability requests.
With the hotels, we have worked to develop, in advance of all, new products and new services, thanks to a unique territory.
Even if in the summer of 2021 we will be able to count on the diffusion of vaccines, it is important to optimize the safety and quality of the service, as done last year but with more intensity. Therefore all the actions carried out to make the most of the hotel spaces, or the accommodation facility, according to the sanitation protocols.
In parallel, it is necessary to communicate what has been done and what is being done through constant, integrated communication on its online channels, aiming to improve awareness, loyalty, and engagement, integrating organic content into advertising and email marketing campaigns.
To all this is added the magical element of storytelling: communicating authentically and engagingly the quality of one's services and hospitality, but not only, but also telling everything around, such as the territory and the various activities available.
Combined with this, one of the most important key ingredients to apply to the strategy is the renewal and expansion of wellness-related services and offerings.
In fact, from what emerged from the data on tourism last summer, the strong desire for contact with nature is evident: more and more tourists are looking for places far from the crowd that can offer immersive experiences linked to the territory, culture, and local traditions.
Also, this year, therefore, as already done in the past, hotels must be able to implement and promote their organization tailored to safe holidays guaranteed, for example, by intense cleaning of the rooms, services by reservation, dedicated spaces, table service at the buffet place, different entry and exit routes, digital check-in and check-out methods, various customized outdoor activities to discover the territory and the relationship with the natural environment and the use of vouchers for exclusive packages.
The Flexi booking mode is a very useful option that allows you to change bookings with more flexibility, fewer costs, and more time.
A very trendy novelty is the introduction of the smart working hotel: the new innovative proposal that allows hotels to make their rooms and services available to workers and companies. All this for several weeks or even just during the day.
So far, so good, but what are the real results expected from a digital marketing strategy for tourism?
In our case, in the summer of 2020, given the reopening of various tourist realities, we made our services available to accommodation facilities with a targeted strategy, effectively overcoming the difficulties and uncertainties of the Covid period.
The results were very satisfying: the email marketing and advertising campaigns generated a positive increase, increasing a return on investment by ten times. There has also been an increase in requests and bookings for hotels from loyal customers and new customers.
We firmly believe in the next restart of tourism, with a relaunch prepared with professionalism and a good ad hoc marketing and communication strategy, created and developed tailored to the needs of each tourist reality.
It is time to keep up with the change, to react, to restart.
It is time for rebirth. Let's go together!
About Author