What Is a Hospital Supply Chain?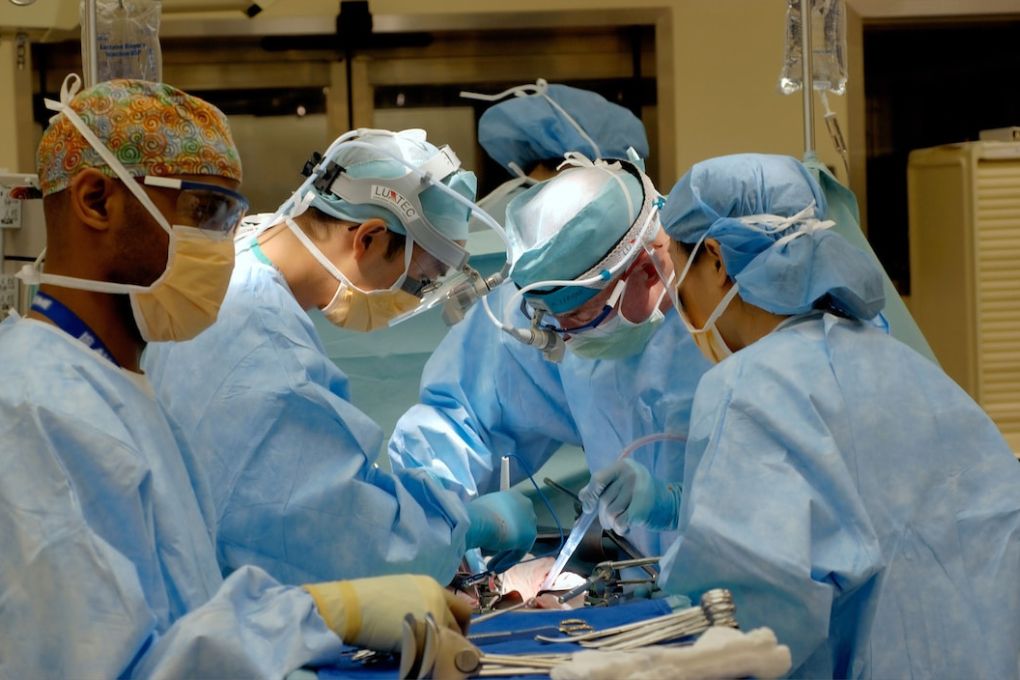 A hospital, like any large institution, requires an intricate network of systems to function effectively. One of the most critical systems ensuring the smooth operation of a hospital is its supply chain. But what exactly is a hospital supply chain, and why is it so important? This article dives deep into this concept, shedding light on its nuances, components, and significance.
The Basics of a Hospital Supply Chain
A hospital supply chain refers to the complex system responsible for the procurement, storage, management, and distribution of medical supplies and equipment within a hospital or healthcare setting. It encompasses everything from the initial procurement of goods to their storage and finally, their distribution to the correct departments or individuals within the institution.
At a fundamental level, the supply chain ensures that the right products (be it medicines, surgical tools, or any other hospital essentials) are available in the right quantities, at the right time, and in the right place. Given the critical nature of healthcare, any disruption in the supply chain can have severe consequences for patient care.
Why the Supply Chain Matters in Healthcare
Hospitals are high-stakes environments where even the slightest delay in the availability of a necessary item can spell the difference between life and death. The supply chain thus plays an integral role in ensuring the following:
Patient Safety: With a reliable supply chain, hospitals can ensure that medications and equipment are genuine, safe, and in perfect condition. This is particularly crucial when it comes to life-saving drugs or specialized surgical equipment.
Operational Efficiency: When there's a streamlined process for ordering, storing, and distributing supplies, it minimizes wastage, reduces costs, and ensures that the medical staff can function optimally without delays or setbacks.
Cost Management: An efficient supply chain can lead to significant cost savings. By reducing waste, optimizing storage, and streamlining procurement processes, hospitals can control expenses and ensure financial sustainability.
Regulatory Compliance: The healthcare sector is heavily regulated, and part of these regulations pertains to the sourcing, storage, and distribution of medical supplies. A well-organized supply chain ensures that hospitals remain compliant with these rules, avoiding penalties and maintaining their reputation.
Components of a Hospital Supply Chain
To better understand the hospital supply chain, one needs to break it down into its essential components. Though it may vary slightly based on the institution's size and needs, the typical hospital supply chain consists of the following:
Suppliers: These are the companies or individuals providing the products needed by the hospital. They might be pharmaceutical companies, manufacturers of medical equipment, or vendors of other hospital essentials.
Procurement Process: This is the method by which hospitals order and acquire supplies. It involves selecting vendors, negotiating prices, and setting terms and conditions for delivery.
Storage and Inventory Management: Once supplies are procured, they need to be stored in a manner that preserves their quality and ensures easy access. Inventory management ensures that the hospital knows what supplies it has, where they are, and when they need to be reordered.
Distribution: This involves getting the supplies from storage to where they are needed within the hospital. It could be distributing medicines to various departments or ensuring that surgical tools are sterilized and made available in operating rooms.
Data Management and Technology: Modern hospital supply chains heavily rely on technology. Inventory management software, for instance, can track stock levels in real time, while other systems can predict future demand patterns, helping hospitals plan their procurement more effectively.
Challenges Facing Hospital Supply Chains
Hospital supply chains, while crucial, are not without their challenges. The COVID-19 pandemic, for example, exposed vulnerabilities in global supply chains, leading to shortages of essential items like personal protective equipment.
Other challenges include:
Keeping up with technological advancements.
Managing costs in an environment of rising healthcare expenses.
Navigating global supply chain complexities, especially for hospitals that source products from various parts of the world.
Ensuring sustainability, especially with growing attention to the environmental impact of products and their disposal.
The Role of Logistics in the Hospital Supply Chain
Logistics, often an underrated component of the supply chain, plays a pivotal role in the timely and efficient delivery of medical supplies. It covers the planning, implementation, and management of moving goods from the suppliers to the healthcare facilities and, in some instances, to patients directly. Effective logistics can:
Reduce Transit Times: This ensures that perishable goods, like certain medications or biological samples, are transported promptly to maintain their integrity.
Enhance Real-time Tracking: Modern logistics often employs technologies that enable hospitals to track shipments in real time, ensuring they can make necessary preparations or adjustments as needed.
Mitigate Risks: By assessing potential roadblocks and challenges in the supply route, logistics can put in place measures to reduce the chances of delays or losses.
The Greening of the Hospital Supply Chain
Environmental concerns are now making their way into the hospital supply chain. As the effects of climate change become more pronounced, there's a growing emphasis on adopting sustainable and eco-friendly practices. Some of these initiatives include:
Sustainable Packaging: Reducing plastic use and opting for biodegradable or recyclable packaging for medical products.
Energy-Efficient Transportation: Adopting transportation means that have a reduced carbon footprint, like electric delivery vans or vehicles running on biofuels.
Waste Reduction: Implementing systems to reduce medical waste, which is a significant concern, given the vast quantities of disposable products used in healthcare.
Vendor Management and Relationships
Building and maintaining robust vendor relationships can be a game-changer for hospitals. A strong relationship with suppliers ensures:
Negotiation Leverage: When hospitals have a good rapport with suppliers, they are in a better position to negotiate prices and terms and even customize products to better fit their needs.
Priority During Shortages: During times when products are in short supply, vendors are likely to prioritize institutions they have strong ties with.
Collaborative Problem Solving: A synergistic relationship can lead to co-innovation, where hospitals and suppliers work together to develop solutions or products tailored to specific challenges.
Decentralization of the Supply Chain
One emerging trend in the hospital supply chain is decentralization. Instead of a single, centralized system that caters to an entire facility, some hospitals are moving towards multiple mini-supply chains catering to specific departments. This approach can:
Improve Efficiency: Departments can fine-tune their supply chain processes based on their unique needs.
Reduce Transit Times: Supplies don't have to move through a central hub but can be directed to the relevant departments immediately.
Enhance Accountability: When departments manage their supply chains, they can be held directly accountable for any inefficiencies or wastage.
Towards a More Efficient Hospital Supply Chain
To address these challenges, hospitals are exploring various solutions. Some are turning to localized sourcing to reduce the complexities of global supply chains. Others are leveraging artificial intelligence and machine learning to forecast demand more accurately. There's also a growing emphasis on collaboration, where hospitals partner with suppliers to co-develop solutions that are mutually beneficial.
The Lifeline of Healthcare Operations
The hospital supply chain is, undoubtedly, the backbone of healthcare operations. It ensures the uninterrupted flow of goods and services, enabling medical professionals to provide the highest standard of care. As the healthcare landscape evolves and new challenges emerge, there's no doubt that the importance of an efficient, responsive, and adaptive supply chain will only continue to grow.
Also Read : Exploring The Role Of NAD IV Therapy In Mental Health Care
About Author